About the Book
Title:
The Spanish Love Deception
First Impressions: Social Media Made Me Do It
Meet Cute: Work, Work, Work!
The Lean: NOW KISS
Dirty Talk: Holy Guacamole
We Need to Talk: Wake Up and Smell the Coffee, Double Espresso, No Sugar.
Was it Good For You: Hooked on a Feeling
Content Warning: This book contains disordered eating and mentions of trauma as a result of a professor/student relationship.
First Impressions: Social Media Made Me Do It
I am new to the romance readers book club and what I have gathered from various Reels and TikTok, is that books with spice come wrapped in a discreet colourful cartoon cover (my moody dark bookshelf thanks you). The cartoon covers are cute and I love them; however, it all starts to look the same. I often judge a book by its cover (fight me) and if there's a wall of blank cartoon faces staring at me…Imma go for the one that stands out; Think Ice Planet Barbarians redesign (dreamy!) or The Love Hypothesis (hello, faces with expressions!).
THAT BEING SAID, I'm not mad at this cover. It's giving me travel vibes and the emphasis on "Spanish" in the title is eye-catching. I'm not sure what that little trophy is doing on the front, but I digress.
What's Your Type?
Bachelor Auction
Enemies To Lovers
Forced Proximity
Fake dating
Main character misunderstanding
Workplace Romance
Slow burn
Grumpy/Sunshine (but barely)
Dating Profile
Catalina (Lina) Martin is the team lead for InTech, an Engineering consulting company. She is also single and in desperate need of a boyfriend to bring to her sister's wedding in Spain. Cue Aaron Blackford, a colleague of Catalina's, who discovers her need for a stand-in boyfriend and graciously offers himself as tribute. Catalina is full of suspicion and disbelief, but with time running out, she has no other options. Not that she tried to find any alternatives, but she is busy, Aaron is a dreamboat and thus I forgive her.
Meet Cute: Work, Work, Work!
Catalina has been with InTech as a team lead for a while before Aaron joins the company. After Aaron brushes off Catalina and speaks ill of her to their boss, it is effectively ON. Catalina wants nothing to do with Aaron and he seems to want the same; that is, until he starts acting like a decent human, leaving Catalina reeling. It takes some (okay, a lot) of convincing to let Aaron fly home with her for the wedding, but when she finally starts seeing Aaron outside of work and learns the truth about his feelings, sparks fly and we all get to swoon.
The Lean: NOW KISS
This book had me visualizing the "NOW KISS" meme in my head for a good…*checks notes*…348 pages. I was as frustrated as Aaron at some points. Once these two got to Spain, I was swooning hard. Aaron is maybe the perfect man? The way he pays attention to her is *chefs kiss* and it is obvious that he has it bad for Catalina.
My main argh with this book is that every time Aaron was sweet and attentive, Catalina was feeling it but would pull back almost immediately. It happened so often with each tiny gesture or thing that came out of Aaron's mouth it made me exhausted.
Steve: "Do you understand that this man loves you?"
Dirty Talk: Holy Guacamole
Chapter 23 is when the dirty talk starts and some of it is VERY dirty, or maybe I am just sheltered when it comes to the smut. Could I read this novel in public after Catalina's sister's wedding? Non. Do I blush very easily? Oui. Do with that what you will!
Ms. Perky's Prize for Purplest Prose
OH HOHOHOHOHOHO
Strap in.
"You know how many times I have jerked off to the thought of you on your hands? On your elbows?" He passed his long shaft along my ass, making me moan in need. "Or bent over my knee after getting all mouthy with me?"

[…]

"Grab on to the edge," he growled. "I'm going to take you fast and hard, baby."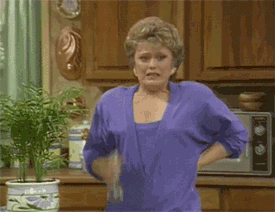 But also can I say – and this is probably, most definitely, a me problem – but when the men start calling the women "baby" after some dirty talk it takes me out of the moment and I cringe a little. I would much prefer they use the woman's name. BUT HEY, IT GETS THE JOB DONE AMIRIGHT?!
We Need to Talk: Wake Up and Smell the Coffee, Double Espresso, No Sugar.
I will be honest it took me a little bit to get into this book. In the first chapter, there is a lot of back and forth between Aaron and Catalina over him offering to attend her sister's wedding as her fake boyfriend (I know it was the main issue!) but I don't know that it was effective in establishing their relationship. It was repetitive and I understood the dislike but I wanted them to MOVE ON. I am impatient and the setup was a lot for this one. There were tension-filled moments that made me go "EEEEEE" and once they finally got to Spain, I was planning their wedding.
I understand the fake dating trope well enough (I have only read one other novel about it, so maybe I am out of line) but Holy Hanna Barbera, is it always riddled with this much hesitation and second guessing?!? When it was finally revealed what happened to Catalina in her past relationship, I understood why she was so hesitant and afraid of falling for Aaron, but that wasn't until much later in the book and I was constantly saying "What's the issue, dear? Why are you holding back from such a man!" (Obscure Frozen reference. Tell me you're a mom without telling me you're a mom.)
Was It Good for You? Hooked on a Feeling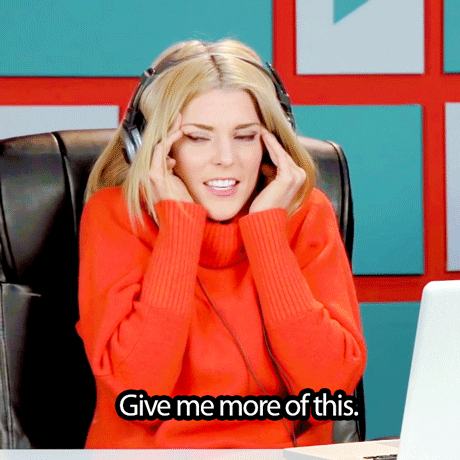 Ultimately, I loved this book. How could I not? The pop culture references, the amazing secondary characters, the tension and the slow burn. There is so much to love. The biggest swoon for me? Aaron kept my girl fed! (I am a simple creature.)
"Did you smuggle doughnuts out of the wedding in your pocket?"
I mean, come on, Aaron knows what the women want.
I loved it all despite me taking a hot minute to get into it. I can also forgive Catalina for holding back because when she gave in: FIREWORKS.
Full disclosure: I bought this book with my own cash money and have not received payment for this review or the "BLACKFORD" sweater I have seen floating on the interwebs.
Shop Our Romance Themed Merch