About the Book
Title:
The Summer I Turned Pretty (Summer #1)
Cover Story: I'll Take D12 In a Small
BFF Charm: Meh
Talky Talk: Straight Up
Bonus Factor: Summer At the Beach
Relationship Status: Boardwalk Flirtation
Cover Story: I'll Take D12 In a Small
I'm pretty sure I've seen this photo in a J Crew catalog. Or maybe it was Free People. Urban Outfitters? Regardless, I don't have strong feelings about it one way or the other. Except for the fact that I really, really want to punch the smirk right off that model dude's face.
The Deal:
Isabel, known as Belly because her parents obviously want her to have issues with food, has been spending summers at the beach since she was born. One whiff of tangy ocean air floods her with bittersweet nostalgia– watching old movies with her mom and her mom's best friend, Susannah; following her brother Stephen and Susannah's sons, Conrad and Jeremiah, around on the boardwalk; witnessing her parents divorce and Susannah's battle against cancer; swimming late at night under the stars; and pining, always pining, for Conrad. As he and Stephen prepare to head off to college, Belly is determined to make this last beach house summer count, especially since she's finally got the looks to make Conrad notice her. But when he doesn't, and other boys, including Jeremiah, do, Belly realizes that turning pretty also means growing the eff up.
BFF Charm: Meh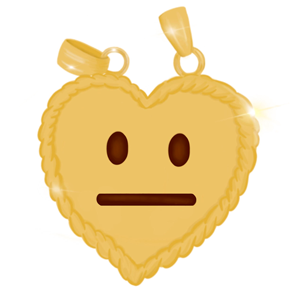 Belly struck me as a pretty realistic teenager, and by that I mean, she's self-absorbed and kind of annoying. My 16-year-old self can totally relate to her obsession with Conrad, but my adult self just wants to smack her in the face for being so thoughtless towards the other boys in her life. At the same time, she's obviously in need of a better friend than her current bestie, Taylor, who is even more of a hormonal mess than Belly is. I'd like to say that I would take Belly under my wing and teach her some self-respect, but she's gonna need to mature up before I'll let her sit at the senior table in the caf.
Swoonworthy Scale: 3
You guys, the swoon in this book had the potential to be SO SO GOOD. And then… it wasn't. The main problem is that, well, let's see, how do I explain this? Oh yeah, CONRAD IS A DICK. Even worse, the other boy that Belly likes (because of course she likes more than one dude), Cameron, seems like a huge baby. The only guy that was remotely attractive to me is Jeremiah, who is perpetually stuck in the friend zone for reasons I cannot fathom. Belly spends the whole book swooning stupidly over Conrad, emasculating Cameron, and jerking Jeremiah around. Swoon fail.
Talky Talk: Straight Up
Jenny Han's writing is simple but effective, and all of Bella's feelings, as irritating as some of them were, felt real to me. The book jumps back and forth from past to present, which was occasionally confusing, but the straight forward style makes this a quick and easy beach read.
Bonus Factor: Summer At the Beach
When I was in high school, I went with my friend Christine and her fam to stay at her grandmother's gorgeous beach house in North Carolina. We swam every day, sat on on the porch every night, and lived in luxurious laziness for a whole week. The only thing missing were those killer bonfire parties that I've seen in movies where all of the local youth go to get drunk and laid. Not only does Belly get to enjoy this lifestyle every summer, every year, but she also gets to attend one of these shindigs (or clam bakes, as Christian would say). So obviously I hate her really enjoyed living vicariously through her.
Relationship Status: Boardwalk Flirtation
It's summer time, and I was on the prowl for a fun, frothy hook-up. In between snow cones and the ring toss, this book caught my eye on the boardwalk, and we started flirting right away. I thought we were both in the mood to party, but after a while, the book started to get a little emo on me. Our chemistry deflated faster than a beach ball with a hole in it, and eventually I had to escape to the funnel cake stand. Maybe other girls looking for something more serious will hook up with it, but as for me, I'm perfectly content making love to some fried dough.
FTC Full Disclosure: I checked this book out from the library. I received neither money nor cocktails in exchange for this review.