About the Book
Title:
The Undertaking of Lily Chen
Cover Story: Spooktastic
BFF Charm: Eventually and Yay
Swoonworthy Scale: 3ish?
Talky Talk: Sparse
Arty Art: Old School Meets New School
Bonus Factor: Ghost Marriage
Relationship Status: Starter Boyfriend
Cover Story: Spooktastic
The skull imagery invokes just the right amount of eeriness for this story. And the double meaning in the tagline is the cherry on top of this gorgeous cover sundae.
The Deal:
It is a truth universally acknowledged that a single man no longer in possession of a life must be in want of a wife. Or at least that's how it goes when Wei Li dies, and it's up to his brother Deshi to find someone to spend eternity with him.
Enter Lily Chen: beautiful, vibrant…only just not quite dead. Like, at all. You can see where this is headed, right?
BFF Charm: Eventually and Yay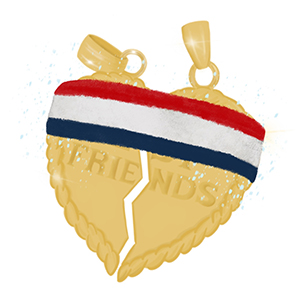 I feel for Deshi. He's motivated by the guilt he has over Wei's death, and he's always been unfavorably compared to his big bro, who continues to overshadow Deshi even in death. There's a twisted sweetness to Deshi not wanting to bury his brother with a decayed corpse that, er, he grave robs. But then his objective shifts to making a fresh corpse bride, so being a female friend of his would mean constant fear of matchmaking, if you know what I mean. So, uh, Deshi—let's hang out after your brother's funeral, OK?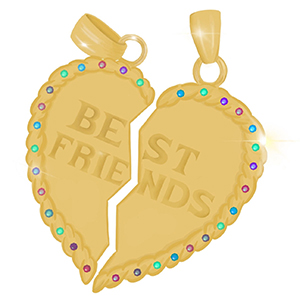 When Lily meets Deshi—ghost marriage plan unbeknownst to her—she sees running away with the wandering traveler as a far better alternative to getting married off to settle her family's debt. (Which: YEAH.) Seeing her through Deshi's eyes, Lily can come off as too talkative and materialistic, but she's just a friendly and outspoken girl who dreams of a better life. And who could fault her for that?
Swoonworthy Scale: 3ish?
The whole thinking-about-killing-you-and-marrying-you-off-to-my-dead-brother thing makes Deshi and Lily an unconventional couple to ship, to say the least. She gets on his nerves, and he's not too keen on getting to know his potential murder victim. But the moment when Deshi's annoyance becomes infatuation is done so well, that I really did want these crazy kids to make it work—when I overlooked those dubious circumstances, that is.
Talky Talk: Sparse
Even though Lily herself is a chatterbox, there are often pages and pages with minimal, if any, dialogue; that old saying "a picture says a thousand words" def. comes to mind.
Arty Art: Old School Meets New School
Speaking of those pictures, the stylized characters are set against watercolor backdrops of Chinese countryside. The homage to ink wash paintings makes for some incredible illustrations.
Bonus Factor: Ghost Marriage
I'm only familiar with other Chinese traditions for honoring the dead, so it was fascinating to learn more about ghost marriages and how it's still being practiced today.
Relationship Status: Starter Boyfriend
I've gone out with graphic novels before, but this is the first non-superhero one that I've read—and a good one to start with. While we might not be spending eternity together, this unique story might just have converted me into a graphic novel dater.
FTC Full Disclosure: I received my free review copy from First Second. This review was originally posted on Kirkus Reviews in exchange for monetary compensation, which did not affect or influence my opinions. The Undertaking of Lily Chen is available now.