About the Book
Title:
The Unexpected Everything
Cover Story: Montell Jordan
BFF Charm: Big Sister
Talky Talk: The School of Sarah Dessen
Bonus Factors: Dogs, Eragon
Relationship Status: Summer Fling
Cover Story: Montell Jordan
I can barely handle the cuteness of this cover. Look at those doggies! LOOK AT THAT PUG! The ice cream truck is also adorbs, although it has nothing to do with the story but who cares because LOOK AT THAT PUG.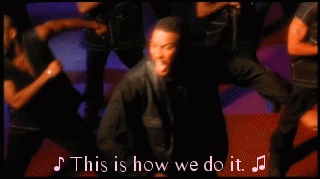 The Deal:
As the daughter of a Congressman, Andie Walker understands the importance of being in control. Life is about creating a plan and sticking to it, even when the unexpected happens. Andie has embraced this philosophy ever since her mom died, but when her father is suddenly embroiled in a political scandal, she discovers that her map to the future has been dramatically altered. The summer is now an overwhelmingly blank canvas, and while her social calendar is booked thanks to her close-knit group of girlfriends, her resume needs some major activity in the form of a J-O-B. That's how Andie, in a strange turn of events, finds herself walking dogs, cutting loose and hanging out with a surprising boy named Clark.
BFF Charm: Big Sister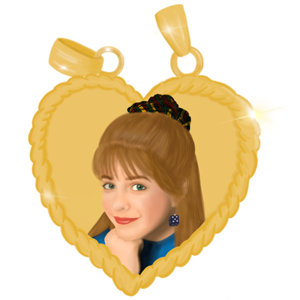 There were many moments when I'd watch Andie make a decision and think to myself, "I'm too old for this shizz." But Morgan Matson crafted a character who is smart and caring, and who made it impossible for me to to Roger Murtaugh her. Due to the death of her mother and her dad's consuming career, Andie has become very independent, and I love how capable and self-assured she can be. She's still a teenager, though, and I found her occasional floundering to be both endearing and excruciating. In other words, if you find yourself shaking your head and giving Andie advice under your breath while reading this book, YOU ARE NOT ALONE.
p.s. I'd be remiss if I didn't mention a certain quality that could be a major dealbreaker but thankfully is corrected. Andie, in her own words, doesn't "really read, you know, books." I KNOW. IT'S TERRIBLE. But eventually, there's some course correction, so don't give up on her.
Swoonworthy Scale: 6
Clark is a catch AND A HALF. He's cute; he has surprise muscles; he's kind; he lives in a house by himself with a pool. Oh yeah, and he's also a best-selling author. (More on that below.) He and Andie immediately hit it off, and while there's some nice tension stemming from the fact that Andie never gets serious with a boy, I found myself wishing for less instant gratification. Because I'm a masochist like that.
Talky Talk: The School of Sarah Dessen
In keeping with the tone of her previous novel, Since You've Been Gone, Matson gives Andie an engaging voice to narrate a story that unfolds with breezy dialogue, entertaining antics and just enough emotion to keep me from crying, "Fluff!" None of the drama hit me particularly hard, but the plot held my interest, and most* of the characters were kids I felt happy to pal around with.
*I say most because Andie has one friend, Toby, whom I COULD. NOT. HANDLE. Ugh. Seriously, Toby, GET OVER YOURSELF.
Bonus Factor: Dogs
So, as mentioned above, Andie gets a gig walking dogs, which means there's lots of canine action in this book. If you're a dog person (like me), you'll love it. If you're a cat person, there's not much here for you except the requisite question, WHY ARE YOU A CAT PERSON?
Bonus Factor: Eragon
When Andie meets Clarke, she has no idea that he's C.B. McCallister, the author of a hugely popular fantasy series. That's hot, y'all. It also explains why, every so often in the book, there's an excerpt from one of his novels, Fangirl-style.
Relationship Status: Summer Fling
This book offers excellent companionship for the pool, the beach or any other summertime setting. It's got more substance than a piña colada, as much kick as a margarita but less intensity than a Manhattan, and the day after you finish it, the memories of your time together will already begin to fade–in a pleasant way, not a hangover way.
FTC Full Disclosure: I received a copy of this book from Simon & Schuster, but got neither cocktails nor money in exchange for this review. The Unexpected Everything is available now.