About the Book
Title:
The Witch Hunter (The Witch Hunter #1)
Cover Story: Fire and Snakes and Symbols, Oh My
BFF Charm: Yay
Talky Talk: Straight Up With A Twist
Bonus Factor: Witchcraft and Wizardry
Relationship Status: Adventure Partner
Cover Story: Fire and Snakes and Symbols, Oh My
I think this cover is pretty good—eye-catching, especially with the fiery snake, and gender neutral. (It could so easily have gone the other way, since female author often equals Wistful Big Face cover. The Witch Hunter: A Star-Crossed Romance!) It gives off the fantasy vibe, which is more or less accurate, but refrains from falling into fantasy's more cheesy cover trappings. I like it!
The Deal:
Elizabeth Grey is a witch hunter, and a good one at that. In this male-dominated trade, she has learned to fight—both physically and mentally—to save the kingdom from necromancers, witchcraft, and wizardry. She loves her work and wouldn't trade it—especially not for the life of a normal woman. Unfortunately, now that the king has taken an interest in Elizabeth, she wants to make sure that no child is produced of his demands. A child would mean being sent to live behind convent walls, and being forced to give up everything she loves.
When Elizabeth is caught with herbs used to prevent pregnancy, she's accused of witchcraft and sent to prison to await death. Luckily—or is it?—for her, the most powerful wizard in Anglia, Nicholas Perevil, saves her. He'll save her from her execution if she helps him break a curse that's sapping his life force. On the run from the king's ambitious advisor Blackwell, and desperate to avoid death, Elizabeth agrees. Will she be able to deliver Nicholas Perevil to Blackwell in a bid to prove her innocence, or will she be caught up in a witch hunter's worst nightmare?
BFF Charm: Yay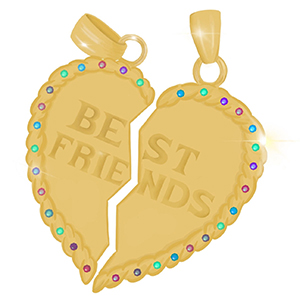 Elizabeth is, as you might imagine, someone who has been raised with very specific ideas about right and wrong. Like anyone who sees the world in black and white, when presented with evidence to the contrary, she spends a fair amount of time stubbornly clinging to the world she thought she knew. As she gets to know the very people she was sworn to hunt, she softens and matures. Plus, she's a kickass fighter and loyal to a fault. Of course she gets my BFF charm!
Swoonworthy Scale: 6
It's not all dagger fights and daring escapes here—there are several swoonworthy gentlemen in this book (but don't worry, no love triangle). Do you want the sweet-natured healer or the charming pirate? How about the king's fool or your childhood crush? It's an embarrassment of romantic-interest riches, and although the love story isn't a large component of the book, it's a welcome one.
Talky Talk: Straight Up with a Twist
Boecker's prose is straightforward and full of tension, which is exactly what the narrative needs. The setting is loosely based on Reformation England, and the worldbuilding is accomplished without a lot of treatiselike digressions (my number one sci-fi and fantasy pet peeve). Boecker manages to make the setting feel 16th century without inserting gratuitous hither-thee-yon turns of phrase.
Bonus Factor: Witchcraft and Wizardry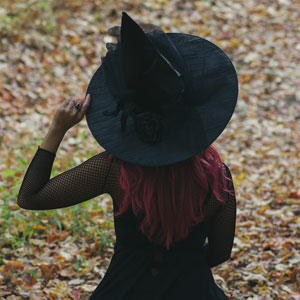 The depiction of magic in this book is so fun—it borrows from alchemy, in addition to traditional notions of witchcraft like spells, talismans, and herbs. Even the witch hunters themselves have magic that helps them heal from injury. (Hmmmm.)
Relationship Status: Adventure Partner
Book, we had such an exciting first date that I've got to see where you take me on our second one. You were fun, the pace was always fast, and you even pulled a couple of surprises out of your hat. Anytime you need an adventure partner, call me!
FTC Full Disclosure: I received my free review copy from Little, Brown Books for Young Readers. This review was originally posted on Kirkus Reviews in exchange for monetary compensation, which did not affect or influence my opinions. The Witch Hunter is available now.