About the Book
Title:
The Wrath and the Dawn (The Wrath and the Dawn #1)
Cover Story: Starry Screening
BFF Charm: Yay
Talky Talk: Glossary Provided
Bonus Factors: 1001 Nights, Tasty Business
Relationship Status: Second Date Material
Cover Story: Starry Screening
I love this cover – it's elegant and striking, and doesn't look like any other YA books I can think of. In the hardcover, Shahrzad is depicted on the end papers, as if she had been standing behind the starry screen. I think this is so much more effective than just slapping a pretty girl on the cover.
The Deal:
Shahrzad's best friend has died at the hands of a wicked caliph, who takes a new bride each night and murders her at sunrise. Armed with only her wits, and leaving behind her friends, family, and first love, she's determined that the caliph will marry her, too. All she has to do is stay alive long enough to avenge her friend's death…by killing the caliph.
BFF Charm: Yay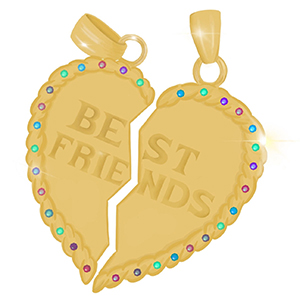 I liked Shahrzad, and not just because she's sharp, determined, and skilled with a weapon or two. I also liked her capacity for kindness and growth, and even though some of the "crap, I find myself attracted to the sexy but evil caliph" hand-wringing got repetitive, it's certainly an understandable feeling in the context of the story.
Swoonworthy Scale: 6
There are some steamy scenes in this book, but the real swoon is in the detail with which Ahdieh describes everything from clothing to food. It's a perfect "hot weather" book, good for reading whenever you feel indolent and lazy (but also insanely jealous that you have neither a sassy handmaiden, silk bed linens and draperies, nor fabulous drapey clothing. Unless you do, and then please call me, because I would like to be your BFF).
But back to the romance: there's something of a love triangle here. It doesn't feature too heavily, since Shahrzad's first love Tariq is absent for much of the book, but it does cause some confusion when he shows up and her feelings have changed.
While I liked Shahrzad, Tariq was her male equivalent – only he's the Shahrzad we first meet, who is so blinded by rage that they're hard to empathize with. While Shahzi grows over the course of the book, he does not, so he becomes insta-villain-material when he shows up at the palace.
Finally, while the romance between Khalid (the caliph) and Shahrzad is steamy and compelling, there's also a sort of instalove component. You're never really sure what he sees in her that first night, other than a beautiful young woman who likes to tell stories. It's not until the end of the book that I felt genuinely invested in what happened to the characters, and not just from a romantic standpoint.
Talky Talk: Glossary Provided
If you are familiar with Arabic culture and languages, maybe you won't have a problem with many of the non-English terms used throughout the book. I am not, and although context was often enough to get the point, I was pleased to see that there's a glossary at the very end of the book (pages 389-91 in the hardcover edition, just before the acknowledgements).
Bonus Factor: 1001 Nights
I love that 1001 Nights is becoming a popular source for retellings. Although the tales are recognizable, it feels fresh and exciting. (And if the title earwormed you, well, YOU'RE WELCOME.)
Bonus Factor: Tasty Business
I was so hungry while reading this book. Try this on for size:
"Shahrzad followed her to the table in the corner. The tray atop it was covered with lavash bread, a round of goat cheese enfolded in sweet preserves, a tureen of soup, and a halved pomegranate, its seeds glistening like garnets in the warm light spilling from the terrace. An ornate silver pot of cardamom tea sat over a low burning flame." – pg. 43
YES PLEASE. GIVE IT TO ME NOW.
Relationship Status: Second Date Material
Okay, book, our first date went well and I'm hooked. Where are you taking me next? Will it also involve a lot of elaborately decorated spaces and piles upon piles of delicious food? I AM READY.
FTC Full Disclosure: I received a copy from a friend. I received neither money nor a pet unicorn for writing this review, despite how hard I wished for one. The Wrath and the Dawn is available now.