About the Book
Title:
Their Fractured Light (Starbound #3)
Cover Story: Fancy Dress
BFF Charms: Caution x 2, Mixed Bag
Talky Talk: He Said, She Said, They Said
Bonus Factors: Friendship, Forgiveness
Anti-Bonus Factor: Dan Scott Award For Awful Parenting
Relationship Status: Escape Pod Passenger
Spoiler alert: This review contains spoilers for the previous volumes in the series, These Broken Stars and This Shattered World.
Cover Story: Fancy Dress
The glittery purple ball gown on this cover is exactly like the one Sofia wears in a certain scene. Gideon in his all-black hacker outfit is almost invisible by comparison, which is just how he would like it. Having them float in space seems a little macabre, considering how lethal that would be in real life, but as a metaphor for the distances between them, it works. Also, it matches the rest of the series.
The Deal:
It's been a year since the Avon Broadcast exposed LaRoux Industries' secret mind control experiments to the galaxy, but it hasn't stopped the company or its founder. On the contrary, Roderick LaRoux is as power-hungry as ever. Hacker Gideon Marchant and con artist Sofia Quinn are both out to stop his latest scheme, and reluctantly team up for the purpose. Their ideas for how to deal with him are not the same, however, and they both have serious trust issues that get in the way of both their goals and their growing attraction. Meanwhile, the non-corporeal alien life forms LaRoux has enslaved are watching everything … and they, too, have a plan.
BFF Charms: Caution x2, Mixed Bag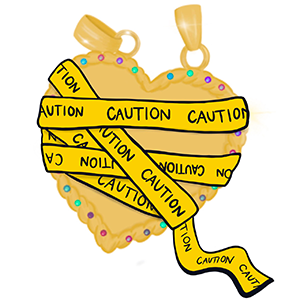 Gideon and Sofia are several shades more morally gray than the other protagonists. Lilac and Tarver were fighting just to survive, and Jubilee and Flynn to bring peace to their war-torn planet, but these two are out for revenge at any cost. They will take advantage of anyone they meet for that purpose, including each other. I understand the pain and grief that drive them, and they do evolve over the course of the story, but I'd still prefer to keep my passwords out of reach.
The whispers get to narrate, too, this time; all of them, from Lilac's saviors to Jubilee's loving "November ghost" to some truly terrifying body snatchers. It was interesting seeing the events of the last two books through their eyes, as well as their perspectives on humanity in general.
Swoonworthy Scale: 4
"Enemistry" is a tricky concept. Flirting with someone who dislikes and/or mistrusts you is only a small step away from harassment. Some of Gideon's behavior – like grabbing her around the waist when she's death-threat-level angry with him, but can't show it because they're undercover – was a little too close to the border for me. Also, he cyber-stalks people. For the life of me, I can't find that attractive.
That being said, they do share some real emotional and physical intimacy, and when the two older couples show up, they bring enough swoon to make up for whatever this new couple is missing.
Talky Talk: He Said, She Said, They Said
The writing style is simple and straightforward. Gideon and Sofia sound very similar, considering how different their backgrounds and skill sets are, but you can still tell them apart by the ways they deceive or misunderstand each other. For example:
Gideon: "I feel sure, in this moment, that she's not playing me."

Sofia (next chapter): "I knew I had him when I felt his arms go around me."
As for the whispers, it can't have been easy to write from the perspective of alien energy beings with no concept of individuality or even linear time. Keeping it simple was the right choice here, even if it may take a while to recall about whom they're speaking when they don't call anyone by name.
Bonus Factor: Friendship
The friendships in this series are as wholesome as the love stories are intense. Sofia's childhood friend Flynn reminds her what trust is about when she's almost forgotten the concept. Tarver and Jubilee's bond as fellow soldiers keeps them sane even in the worst kind of crisis. Moreover, this is the first time all six main characters come together as a team and it's beautiful to watch, despite – or because – of a seemingly impossible choice that could tear them apart.
Bonus Factor: Forgiveness
Gideon and Sofia start out with so much to learn about trust and compassion that, when they do learn it, it's all the more powerful. They're not the only ones, either. I was surprised several times in a good way by choices the characters made.
Anti-Bonus Factor: Dan Scott Award For Awful Parenting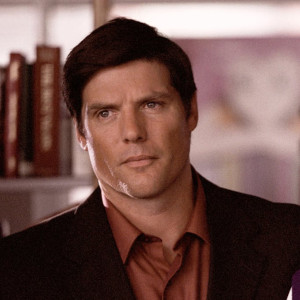 Roderick LaRoux claims to love his daughter Lilac, but he doesn't even listen to her. When she tries to confide in him about the trauma she's suffering, or warn him about the dangerous consequences of his experiments, he brushes her off. He doesn't see her as a person, just a doll, which makes it all the more astonishing that she grew up as well as she did.
A runner-up award goes to Gideon's parents, too busy with their own issues to stop their twelve-year-old (!) from running away to the undercity, or even track him down afterward, although they had the resources to do so.
Relationship Status: Escape Pod Passenger
I disembarked with wobbly legs, my ears still ringing from all the explosions. Thank you for plotting the right course and holding on to me even when I thought we were going to crash. I'll read you again sometime, but I need a breather first.
Literary Matchmaking
Tin Star (Tin Star #1)
Tin Star by Cecil Castellucci also features a smooth-talking heroine and a galactic conspiracy.
Every Day (Every Day #1)
Every Day by David Levithan also features a noncorporeal, non-binary consciousness learning about how humans love.
FTC Full Disclosure: I received no compensation for this review. Their Fractured Light is available now.