About the Book
Title:
The City in the Lake
Cover Story: Mostly Like, Mostly
BFF Charm: Yes X 3
Talky Talk: Classic YA Fantasy
Bonus Factors: Enchanted Forests, Evil Mothers
Relationship Status: Club Members Only
Cover Story: Mostly Like, Mostly
I love the background illustration on this cover. The eternal city is just how the reader would imagine. The stone tigers on the bridge are a nice (and relevant) touch. But having a girl (who at least definitely fits the description of our main character) front and center isn't my favorite. If only because her pose is very clichéd for any sort of fantasy/magic character. Bonus neat detail: I really like that when the cover is enlarged, it is easy to see that the illustrations are lined, giving it a woodcut look.
The Deal
In a kingdom whose heart is in a city surrounded by a lake, the prince and heir has gone missing. He has vanished without a trace. The prince is the kingdom's heart and the kingdom cannot survive without him. And the elder Bastard Prince must deal with the fall out of his younger brother's disappearance. After many months, spring arrives but new life cannot grow. Lambs, pigs and even the wild animals are stillborn. Women give birth to babies without a breath of life within them. It's then that Timou's mage father leaves their small village, in hopes of restoring the kingdom's ability to bring forth new life. He leaves to travel to through the enchanted forest to reach the city within a lake. When he doesn't return, Timou sets off in hopes of finding her father and perhaps finally meeting her long lost mother.
BFF Charm: Yes X 3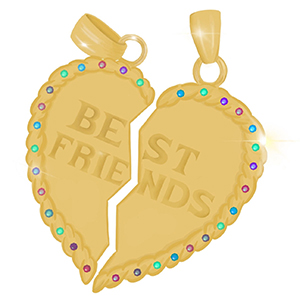 The majority of this book was written from Timou's perspective, however a few odd chapters were told from either Lord Neill or Jonas's perspective as well. All three main characters were quit likable, especially because they each have a bit of sadness to them. Timou knows so little about where she came from and her mother and has always felt like an outsider compared to the other village girls. Jonas fled from a tragic and bloody past and now wants nothing more than to live a simple life. Currently residing in Timou's small village, he finds himself enamored with her, but the feeling is not shared. Lord Neill is the bastard son of the king who favors his legitimate heir. None of these three spend time feeling sorry for themselves which only endears them to me more. All three are brave and loyal and I would love to have any of them on my side.
Swoonworthy Scale: 2
I really enjoyed the romance between Timou and Jonas, even if it began very one-sided. Jonas's subtle courtship of Timou was charming and sweet. When he sensed Timou was in trouble, Jonas didn't hesitate and immediately went in search of her. The only reason my score is so low is because (mild spoiler ahead) nothing happens between them. I mean, it's implied that they end up together, but couldn't I have been given a kiss or two? Some cuddling? Throw me a bone!
Talky Talk: Classic YA Fantasy
This book's prose felt very classic to me and me a wave of serious nostalgic. Which, I should clarify that when I say "classic" in this instance, it means something completely different than most interpretations. When I think of classic fantasy (to me), that means the kind of books I read growing up, most of which were published originally during the 80s. Those novels always felt so serious compared to the sword-wielding, ass-kicking fantasies I would end up reading later. The City In The Lake gave me that same sort of feeling. Where everything is lovely, yet dark. Where things are more subtle and thoughtful.
Bonus Factor: Enchanted Forests
Every forest I've ever been in has been, decidedly, not enchanted. What gives? I loved the enchanted forest in this story, whose path and size changed shape depending on the traveler. And make sure you never, ever wander off the road.
Bonus Factor: Evil Mothers
Without giving away too much, there is one in this book who is a doozy.
Relationship Status: Club Members Only
This isn't the book I'd go around introducing to everyone, since I know it isn't everyone's type. This is the book I save to bring around to my more hard core friends. The friends who don't need a love triangle in their book. The kind who can be satisfied with a stand-alone story. The kind who feel that spells should come from someplace deeper and more ancient than a wand and a spell book. For those friends, this book is really going to hit the mark.
FTC Full Disclosure: I received neither money nor cocktails for writing this review (dammit!). The City In The Lake is available now.