About the Book
Title:
These Broken Stars (Starbound #1)
Cover Story: My Supernova Fancy Dress Girl
BFF Charm: Let Me Love You and Eventually
Talky Talk: Figuratively He Said, She Said
Bonus Factors: Spaceliner, Marooned on a Mysterious Island Planet
Relationship Status: Too Good To Be True?
Cover Story: My Supernova Fancy Dress Girl
Zetus lapetus, a fancy dress cover that I actually like?! Subtle it ain't, but major pants for abiding by the Fug Girls' redheads-in-green axiom (and it's actually an outfit from the book). Plus, it gives me an excuse to trot out this beauty. ZOOM ZOOM ZOOM.
The Deal:
In the future, mankind has conquered the ends of the galaxy. The Icarus is the latest and greatest hyperspace-traveling spaceliner, a luxury afforded to the weathly and privileged, like Lilac LaRoux. And one that decorated war hero Tarver Merendsen has been granted temporary access to — just in time for the Icarus to meet its disastrous end.
Stranded together on a deserted planet, Lilac and Tarver must rely on each other to have any chance of surviving this treacherous terrain. But the truth hidden within this strange land could put everything they know into question. Would they really be better off being rescued?
BFF Charm: Let Me Love You and Eventually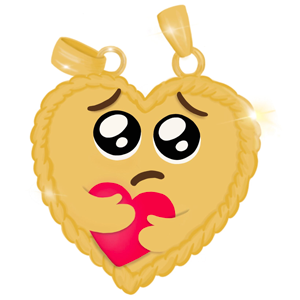 If there ever was someone to get stuck on a planet with, Tarver's your guy. Not just because he's hot (which, ahem, he is); dude is calm, cool, and collected in a crisis. But even being a celebrated war hero doesn't stop Tarver from looking down on his humble roots. His attitude may be a byproduct of the society he lives in, but it's still a lot of stinkin' thinkin'. Tarver, you're good enough, you're smart enough, and doggone it — well, a lot of the passengers on the Icarus are phonies, so you wouldn't want them to like you, anyway. But the people that actually matter would like the real you — trust me.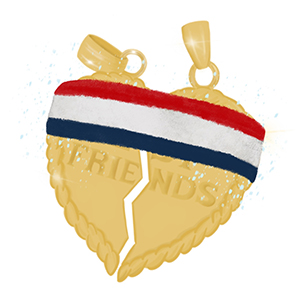 Lilac's no survival slouch herself, and she's also v. likeworthy — once I got past her whole 'poor little rich girl' thing (although to be fair, she does have a legit reason for that behaviour). I'm glad I did, 'cause Lilac could be the science-y/mechanically-inclined literary BFF I've always wanted! Girlfriend is smart without constant reminders of CIRCUITS TRANSISTORS BEBOOP SCIENCE.
Swoonworthy Scale: 5
I wasn't as smitten with Lilac and Tarver's meet-cute as they were with each other, since it inched a little too close to insta-love for my liking. Once they land on the planet, the swoon def. takes a backseat to, y'know, surviving and not dying. Lilac and Tarver also cool off for Reasons; the flirtatious undertones are low, but there's plenty of T-E-N-S-I-O-N. And the payoff more than makes up for the swoon drought.
Talky Talk: Figuratively He Said, She Said
The narration that alternates between Tarver and Lilac is united by lush, gorgeous imagery.
None of it is much use out here in deep space, of course, which is the only place you'll find this ship. She was constructed in orbit. Like a whale, she'd collapse under her own weight if exposed to real gravity.
Can't you just feel the enormity of the Icarus? Not only do Amie Kaufman and Meagan Spooner vividly bring this world galaxy to life with their words, but their awareness and anticipation of everything is impressive. Even the issues that weren't addressed fully (like my crazy science quandries*) were at least acknowledged — like, "Hey, we know y'all may be wondering about this, but WE GOT IT COVERED." This attention to detail gives me great hope that the rest of the series will be immune to Terrible Sequel-itis.
*Although some things I'm still wondering about: since measurements of time are relative to Earth's orbit, why are they still being used when humanity is no longer earthbound?** When Mars was terraformed for human settlement, how the heck did the scientists compensate for the difference in gravity? (OK, nerding over.)
**To answer my own question, probably the same reason why Imperial units are still commonplace, despite some of them being completely illogical (looking at you, Fahrenheit).
Bonus Factor: Spaceliner
SPACE, Y'ALL. Even an ill-fated luxury spaceliner couldn't dissuade my love of the final frontier. 
Bonus Factor: Marooned on a Mysterious Island Planet
Much like Gretchen Wieners' hair, the planet that Lilac and Tarver land on is full of secrets. It's also full of DANGER, WILL ROBINSON. Fortch, Lilac and Tarver are a formidable team, with plenty of survival skills.
Relationship Status: Too Good To Be True?
This book and I are a good match on paper. (Well, OK — all books are on paper or e-equivalent). But it's beautifully written, with likeable characters and compelling storylines set against the grand backdrop of outer space. And yet, I'm hesitant to wholeheartedly fall in love with it — even though I really, really want to. Maybe I've just been burned by promising series starters one time too many. Still, I'm hoping this series will make an honest woman out of me when the stardust settles.
FTC Full Disclosure: I received my free review copy from Disney-Hyperion. I received neither money nor froyo for writing this review (dammit!). These Broken Stars is available now.