About the Book
Title:
These Hollow Vows (These Hollow Vows #1)
Cover Story: Typical Fantasy Fare
BFF Charm: Natalie Imbruglia
Talky Talk: A Frolicking Faerie Fun Time
Bonus Factors: Faeries, Magic
Relationship Status: Two-Night Stand
Cover Story: Typical Fantasy Fare
As I only have a digital version of this book, I had no idea Sebastian and Finn were hiding behind Brie until I went to examine the cover more closely for this section. Hey, boys! There isn't anything super unique about this, but I like it just fine. The typeface for the title is very neat. As an Ariel-lover, I am predisposed to covet and enjoy long red hair, plus Brie is rocking a great cat-eye look. And now I want a pretty cloak!
The Deal:
In the years since their mother abandoned them for a faerie, all part-time thief, full-time slave Abriella has left is the love of her sister, Jas. After their Cinderella-esque aunt sells off Jas to the Unseelie king to clear their indentured contract, Brie is determined to save her, even if that means going to the one place she never wanted to. Once there, she gets stuck in a web of lies, trickery, and deceit. The Unseelie king is an usurper who needs three magical items taken back from the Seelie court in order to solidify his power, so he forces Brie to do his bidding to ensure Jas's safe release. To gain access to the Seelie court, Brie will have to pretend she's one of the Bachelor contestants humans who long to win the prince's heart, but when she's finally face-to-face with him, she realizes she may not need to pretend that much after all. If Brie wants to find these artifacts before time runs out, she'll need to utilize all the tricks of her thievery trade, including accepting help from a band of outcasts led by the enigmatic Finn.
BFF Charm: Natalie Imbruglia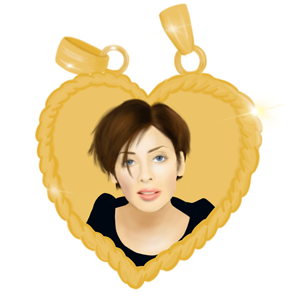 Abriella is totally a special, not-like-other-girls snowflake, but that is part of the plot so what can she do? I admire her determination to save Jas and how she didn't hesitate to lie to Sebastian (the Seelie prince) when necessary (I get morals and all, but if you're stuck between a rock and a hard place and you've got to go all-in on deceiving someone, COMMIT). At first, when she'd do the dumb thing, like running off into the woods by herself in a magical land she knows nothing about, I appreciated that she instantly thought, "well, that was dumb." If you're going to do rash things as the main character I'm happy you at least own up to it so we are all on the same page as I roll my eyes.
As the story progressed, there were a few too many glaringly obvious things people would say in front of her or she'd witness that she never followed up on, and it did make her look super naïve. I know I'm more hip to general faerie lore as a reader, but, girl—ask the tough questions or use your powers to sneak into a library!
Swoonworthy Scale: 7
It looks like while this is Lexi Ryan's first foray into YA fiction, she is normally a steamy romance author, and that totally shows. There is no extremely graphic sexytimes, but there ARE sexytimes, and she knows how to ratchet up the tension in a scene. Brie is torn between Sebastian and Finn, and my hesitancy to make this a Swoonworthy 10 is that there's just a whole lot of complication going on here—and isn't it always that way with fae, amirite?—that I can't really go into without spoiling too many things. I definitely have a preference and it feels like the book does too, but also by the end I wanted to just tell Brie, pull a Kelly and choose yourself, bb; run for the hills!
Hit me up in the comments if you want to chat about them!
Talky Talk: A Frolicking Faerie Fun Time
Ryan takes the faerie tropes you know and love and doesn't really seem to change much about them, but, like, who cares? We read and watch and listen to similar things all the time because those pieces of media have locked into a good thing, a hook that we want more of. No need to reinvent the wheel! What matters is if you do it well, and I think Ryan did. Her writing is engaging and fun and I definitely didn't want to put the book down until it was over, and now I really wish I can had book two, like, yesterday.
Bonus Factor: Faeries
To preface, I am not a connoisseur of faerie books by any means. Some aren't going to like this because the fae aren't sadistic and twisted enough (which is not my personal criteria for how good a faerie book is, but based on reviews I think for some it is, so…you do you). There was more than enough discussion of enslavement, murder, and questionable morals that I wanted to sit Brie down and be like, you know you don't NEED to choose any of these yahoos, right? Take your powers, go rob that human again, and find a better town to live in away from faerie-land. But also, it's a dark fantasy book, so, like, whatever, you get all the sexy faerie dick you want and crown yourself queen, Brie!
Bonus Factor: Magic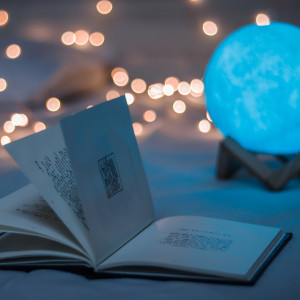 There isn't a crazy abundance of magical usage in this book for a few reasons, but what there was, I wanted. The ability to turn into shadow and pass through walls? YES PLEASE. Those magicked pins Pretha used to turn Abriella's sad-sack dress into something gorgeous? Sign me up!
Relationship Status: Two-Night Stand
Our connection isn't that deep, but when I first saw this Book, I knew I wanted it. We shared one sleepless night, and while I don't see us in a long-term, committed relationship, I think I need just one more tryst to get it all out of my system. Same time, next year?
Literary Matchmaking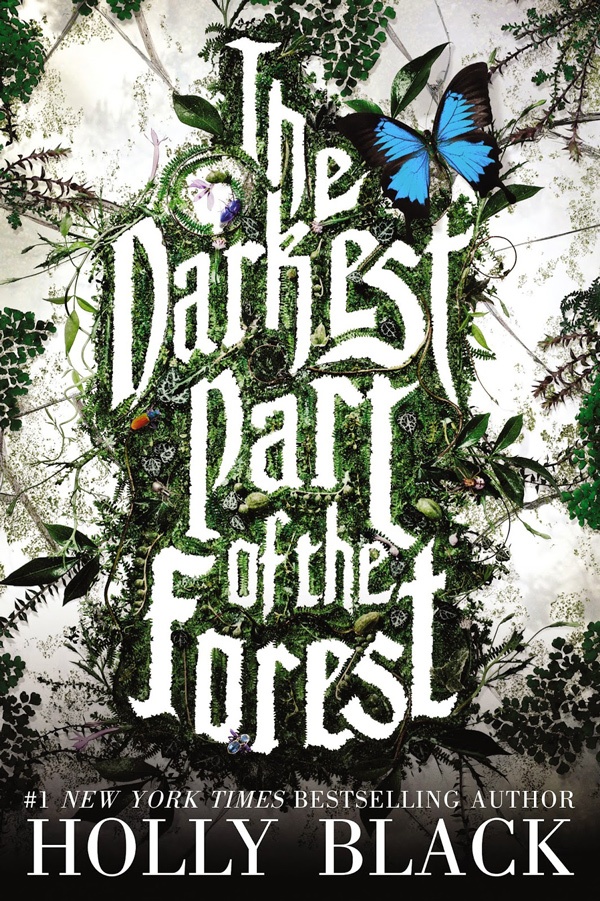 The Darkest Part of the Forest
Everyone is comparing this to Holly Black's Folk of the Air series, but it may be more like her standalone (though it's set in the same world as The Cruel Prince), The Darkest Part of the Forest.
Fortuna Sworn (Fortuna Sworn #1)
K.J. Sutton's Fortuna Sworn also features a woman who will do whatever it takes to save her sibling from the clutches of the fae.
An Enchantment of Ravens
Margaret Rogerson has a unique artistic twist on fae lore in her whimsical, road-trip fantasy standalone, An Enchantment of Ravens.
FTC Full Disclosure: I received my free review copy from Clarion Books. I received neither money nor peanut butter cups in exchange for this review. These Hollow Vows is available now.