About the Book
Title:
The Gathering (Darkness Rising #1)
Cover Story: The Girl With the Christmas Ornament Earring
BFF Charm: Yay
Swoonworthy Scale: 5
Talky Talk: Straight Up
Bonus Factors: Sinister Corporation, The Banks Family Relationship Award, Duckie
Relationship Status: Really Great Blind Date
Cover Story: The Girl With the Christmas Ornament Earring
This cover is just… no. I suppose the profile is supposed to be our heroine, but WHAT is up with that earring?!! I really liked the heroine. The earring has nothing to do with the story.
The Deal:
When we here at FYA were given the synopsis of this book, which appeared to be about were-cats? I believe it was Meghan who summed up all of our first impressions, with an "Aw, hell no." But I decided I'd give it a try. Actually, it was sent to me along with two other books I really DID want to read. So I figured, worst-case scenario: It's as bad as we thought. I can always stop reading. I was, needless to say when your read further, taken by surprise.
Maya Delaney's best friend drowned in front of her. When Maya tried to save her, she thought she felt hands grabbing her, pulling her under. But it must have been her imagination.
Now, a year after Serena's death, Maya and her best friend Daniel (who also happened to be Serena's boyfriend) have still not completely come to grips with their loss. But strange things are happening in Salmon Creek, the little town in Vancouver Island where they live. Some of the wildlife seems to be venturing closer to humans –a fact that is disturbing to both Maya and her park warden father. And a strange woman just showed up, and is snooping around, seeming to be looking for inside information about The Dharma Initiative The St. Cloud Corporation, the drug company who owns the town –and hand-picks its residents.
BFF Charm: Yay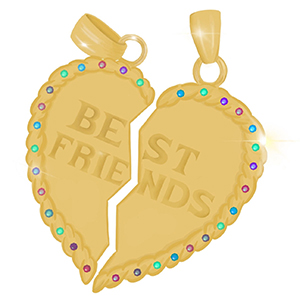 Maya was adopted when she was a baby. She is of some unknown Native heritage. She lives in the wilderness-like park with her warden father and architect mother. She has a dog, a best friend, and a love of animals (but a totally normal, healthy love, so don't start shivering. Ha. Get it?). She also may, at some point in this series turn into some sort of were, but that's really not important. See, Maya's this really well-adjusted girl who is funny and a tomboy and who makes quick judgements about people (that are sometimes wrong) but she's incredibly cool and self-confident, and felt like an actually developed character and I would totally want to be her BFF.
Swoonworthy Scale: 5
Maya dates 'summer boys' who come to the island to vacation. The town is too small, in her opinion, to date anyone local, since she knows she doesn't want something serious. She doesn't have to sit back and preen and be pursued by a boy –if she likes him, she'll make the first move, and that is something that is seriously lacking in a lot of YA.
But when she almost accidentally opens up to Rafe, a newer-to-town local who's got a bad boy reputation, she surprises herself by just how ready for something more she might be.
Talky Talk: Straight Up Storytelling
I really liked Armstong's voice for Maya. Maybe she's more mature than is realistic for a 16-year old. Maybe it just depends on the 16-year old. Either way, as an adult reader, I appreciated it. This book is refreshingly character driven, and told in an easy style that doesn't get tripped up in navel gazing. I was surprised by how little of the 'mystery' was revealed by the end, and equally surprised that I didn't mind. I just enjoyed the telling. But, grr, Armstrong, the cliffhanger!!!!
Bonus Factor: Sinister Corporation
The St. Cloud Corporation might turn out to not be evil, but I hope not. In the YA book world of werepersons and other fantasy-related such and such, the idea of evil corporate experimentation is a welcome change.
Bonus Factor: The Banks Family Relationship Award
My favorite thing about this book was how awesome Maya's relationship with her parents is. Their banter is witty, they tease each other, and it's clear that Maya has parents she can talk to about anything –and she appreciates it! It's the same thing that was my favorite part of that movie! So it felt like reading a story about the characters from Easy A, but instead of being accused of being a 'slut', the girl's accused of being a 'skinwalker'.
Bonus Factor: Duckie
Let's talk about Daniel for a little bit. As Maya's best friend, he totally looks out for her, and they have an amazingly close relationship that, at least so far in the series, doesn't stray into love triangle territory. AND I'M REALLY GLAD. But also, Daniel is so awesome and sweet and caring and sensitive, and really tough, and he's had such a hard life, and I want to make out with him.
Relationship Status: Really Great Blind Date
So maybe it's because when I was set up with this book, I was expecting to skip out before dessert, if you know what I'm saying. But I couldn't believe how fun and interesting and hot it was! I mean, blind dates are never like that, right? Now I'm already planning to go on another date with it, and I'm a little afraid. I mean, our first date was perfect. What if our second one isn't as good? But I've decided to date this book based on its own merits. Not 'were' it comes from, or who it has hung out with in the past. I'm going to judge this book by its actions, and maybe I'll end up disappointed. But just maybe I won't.
FTC Full Disclosure: I received this book from Harper Collins. I received neither money nor cocktails for this review (damnit!).The Gathering is available in stores now.