About the Book
Title:
This Woven Kingdom (This Woven Kingdom #1)
Cover Story: All That Glitters
BFF Charm: Meh x2
Talky Talk: Let's Get This Party Started Already
Bonus Factor: Persian Mythology
Factor: Series Starter
Relationship Status: Growing on Me
Cover Story: All That Glitters
Ohhhh so shiny! You can't tell from the image but this cover is full-blown metallic gold. It would make a very pretty addition to any book shelf. I love the armor interwoven with roses too, however, this armor does not appear anywhere in the book. Alizeh wears something called a "snoda" which is a piece of silky fabric that hangs over half her face to cover her eyes. But it's a servant thing, not a battle thing. There are no battles in this book, so maybe this is hinting at what's to come?
The Deal:
In a world where tensions between Jinn and Clay (humans) have dated back through millennia, Alizeh's only chance at survival is to stay hidden. She's the long lost queen of an ancient Jinn kingdom, and ever since humans inherited the earth and the Fire Accords were established, hatred for Jinn people runs rampant. Alizeh is prophesied to be the one who can save the Jinn civilization. But her glowing eyes, educated speech, and magical powers would give her away in an instant, so she lives her life as a servant girl, which allows her to wear a snoda to keep the top half of her face covered, and keeps a roof over her head. Every day is a lesson in survival as Alizeh tries to keep her employers happy and spends her free time sewing beautiful dresses for spare coin.
Kamran is the next in line for the throne of the Clay kingdom Ardunia. His grandfather, King Zaal, lives in constant fear of being overthrown by the rise of the Jinn people. When Kamran discovers Alizeh, he can't seem to stay away from her, even though he knows that she could be the one to bring down his grandfather, his kingdom, and even all of humanity.
BFF Charm: Meh x2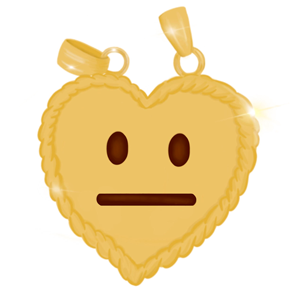 Here's the thing about Alizeh: she's more Disney princess than warrior. Like, sure she has secret powers, can fight multiple burly men at once, and still has a heart of gold despite a pretty terrible life. But personality-wise, it's giving Aurora or Cinderella. And do I love Sleeping Beauty? Yes. But would I describe Aurora as having a lot of personality? No. I'm hoping that in the coming books, Alizeh opens up a bit more. She's capable of a lot, but it's all hidden behind a very placid facade.
Kamran is a dark and brooding prince whose familial expectations weigh heavy. He's intense, morally grey, and sick of his King grandfather's bullshit. Like Alizeh, I think there's some potential for Kamran to become more interesting in later books – whether that's as a hero or even possibly a villain (gasp!) – but in this book, he just sort of obsessed over Alizeh a lot.
Swoonworthy Scale: 4
*sniff sniff* I think I'm getting a whiff of insta-love. Kamran is consumed by Alizeh from the moment he sees her, and in love with her as soon as he can get her alone long enough to lay one on her. Alizeh is taken with Kamran too, but she's too worried about making sure she has a roof over her head at night to obsess over him.
Mostly, though, the romance felt a bit disposable. I got a sense that Mafi wasn't putting her back into it as I was reading, and SHO NUFF things happened at the tail end of the book that lead me to believe the romance in book two is about to get a lot more complicated…and crowded.
Talky Talk: Let's Get This Party Started Already
This Woven Kingdom is a bit of a departure from Mafi's previous work. Unlike her dystopian/sci-fi Shatter Me series and historical fiction (lol sob!) novel, A Very Large Expanse of Sea, Mafi eschews the first person POV in favor of third person dual POVs. Mafi's writing is always accomplished, and writing fantasy allows her to really lean in stylistically.
I would've enjoyed this a lot more if it had been about 200 pages shorter than it was. The story picks up in the second half, but the first 250 pages could have been condensed down to about 50-75 pages, tbqh. It would've made for an action-packed start that hurled the reader into the story. Instead, I won't be surprised if a lot of people get bored and put the book down before things really get started.
Bonus Factor: Persian Mythology
Mafi includes an author's note about wanting to write a fantasy book inspired by Persian mythology, and I honestly wish there had been MORE of that mythology in the book. The story was inspired by Ferdowsi's Shahnameh, an epic poem that tells the story of the Persian Empire's mythological history.
Factor: Series Starter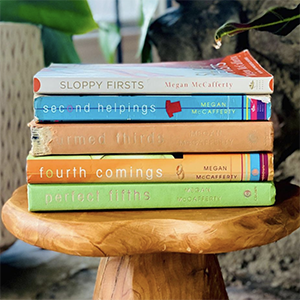 Yup, she's gonna be a trilogy. Which means – you guessed it, this bad boy ends on a major cliffhanger. Proceed with caution.
Relationship Status: Growing on Me
This book was hyped as a Persian Empire Game of Thrones which had me at HELLO. But it became very apparent early on that This Woven Kingdom is more Cinderella than GoT. So yeah, there was some initial disappointment, especially during the slowly paced first half. But once the action ramped up, I started to get into it a little more. And judging by the ending, I have hopes that book two will deliver more powerful queens, clashing empires and dragons.
Literary Matchmaking
Girl, Serpent, Thorn
For another fantasy story based on Persian mythology, check out Girl, Serpent, Thorn by Melissa Bashardoust.
FTC Full Disclosure: I did not receive money or Girl Scout cookies of any kind (not even the gross cranberry ones) for writing this review. This Woven Kingdom is available now.