Cover Story: Groovy
Drinking Buddy: Free Water
Testosterone Level: Sex, Drugs, Rock and Roll!
Talky Talk: An Aquarian Exposition
Bonus Factors: Historical Accuracy
Bromance Status: Far Out, Brother
Cover Story: Groovy
The cover is very much like the original Woodstock Poster, with the dove and all. The sparse design may be off-putting for younger people who think of Woodstock as the bird who hangs around Snoopy.
The Deal:
The summer of '69. In Bethel, New York, a seventeen-year-old girl named Cora prepares to volunteer at the medical tent for some concert that's coming to town. Her ex-boyfriend, who dumped her, is now hanging around again, just when she was starting to get over him. Her father is furious about all the hippies descending on the Yasgur dairy farm. Her older brother is in Vietnam and her twin brother is protesting the war. She has dreams that she doesn't dare share with anyone…
Meanwhile, eighteen-year-old Michael has driven down from Massachusetts with his friends to see what is promising to be a concert of cosmic proportions. Three days of incredible music, drugs, and love with his girlfriend Amanda. His gorgeous flower child girlfriend. His uptight, controlling girlfriend. His sexy, beautiful girlfriend. His bitchy, constantly angry girlfriend. If only she'd just cheat on him so he'd have an excuse to end things.
One tab of brown acid later, Michael is freaking out in the medical tent, looking into the gorgeous eyes of the peacock goddess. And Cora finds herself helping out a cute ODing hippie, who barely has enough peach fuzz for a beard.
It's going to be one wild weekend.
Drinking Buddy: Free Water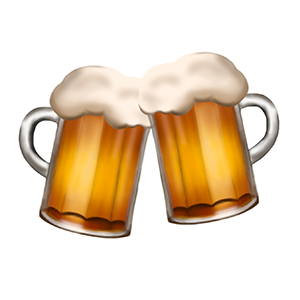 Michael and Cora narrate alternate chapters. Though the two are a little stereotypey, I really liked them. Cora, who tells everyone she wants to be a nurse, but has the radical idea of becoming a doctor, a dream neither her family nor her ex take seriously. Michael isn't excited about going to college, but needs to so he can keep his draft deferment. Complete opposites, but sometimes opposites attract. While I would have liked more information about Michael's family and Cora's brothers, we didn't come here to talk. Bring on the music!
Testosterone Level: Sex, Drugs, Rock and Roll!
Yeah, this is Woodstock. There are enough drugs to kill a horse, and that's just in Michael's backpack. I can see libraries and schools having trouble with this book, as the drug culture is never even questioned. Nor is the nudity. I mean, how can you write a book about Woodstock and not include the sea of semi-naked people?
Still, Cora and Michael keep things pretty PG-13, kissing and going swimming in their underwear, but nothing more. I liked this throwback to a more innocent time, when drugs were there to expand your mind and sex was something beautiful and special, to be shared only with your half-million closest friends.
Talky Talk: An Aquarian Exposition
I'm still kicking myself for not going to this concert. Of course, it happened six years before I was born, but still. My mother could have gone, but decided not to drive to New York with a strange boy.
Now exciting, watershed moments like this in history are often romanticized. I mean, how fun could sitting in a sea of mud and crapping in the bushes be?
I believe the answer is that Woodstock was just as amazing as everyone makes it out to be. I mean, my God, the lineup! The crowds! The pure nudity!
Michael and Cora are a couple of fun kids who serve as our tour guides on what may have been the most amazing weekend in all of US history. Michael is briefly mistaken for The Who's Roger Daltrey. Cora has a drink with Janis Joplin. Michael's head nearly explodes when he sees Hendrix perform.
When I was eighteen, a friend snuck me into a Chicago concert.
Bonus Factors: Historical Accuracy
The events at Woodstock are fairly well-documented, and Tash certainly did her homework. She included all the familiar events: the woman who gave birth. The gridlock. The thunderstorm that cut short the Grateful Dead's set. The infamous brown acid. Jimi Hendrix being immediately preceded by…Sha Na Na?
There were also plenty of 'Easter eggs' for the observant. The loud protester who interrupts The Who is Abbie Hoffman. The Rolling Stones reporter who interviews Michael and Cora is Greil Marcus. I'm sure some of the other characters they run into are other 60s heroes making Forrest Gump cameos. For those of us who were too young to turn on, tune in, drop out, this was a fun way to experience it all.
Bromance Status: Far Out, Brother
Maybe I wasn't there for real, but thanks to Tash, I was allowed to go back in spirit. Peace out, beautiful people.
FTC full disclosure: I received neither money nor tickets to the greatest weekend in history for writing this review.