Cover Story: GTF
Drinking Buddy: Can I Get You Something to Drink…And Maybe Adopt You?
Testosterone Estrogen Level: You Have No One. No One.
Talky Talk: Light-Hearted Romantic Comedy
Bonus Factor: Shocking Revelation
Bromance Status: For the Love of God, Let Me Do Something Nice for You
Cover Story: GTF
Giant Teen Face. Yadda yadda yadda.
The Deal:
When a powerful tornado destroys Jersey Cameron's house as she hides in the basement, she has no idea that her pain is only beginning. She doesn't find out until the next day, but her mother and five-year-old half-sister Marin were killed when the tornado hit her sister's dance class.
The sister who idolized Jersey. And the last thing Jersey ever said to her was 'go away.'
Excuse me, I have something in my eye.
So now Jersey and her stepfather must pick up the pieces and put their lives back together, helping each other through this unbearable heartache.
Actually, no. Her stepfather decides he can't deal with raising Jersey and sends her to live with her biological father, whom she's never met.
And things get worse from there.
Drinking Buddy: Can I Get You Something to Drink…And Maybe Adopt You?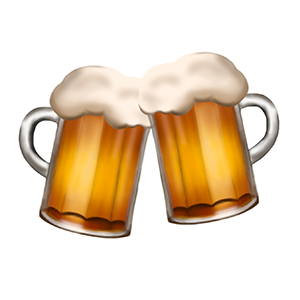 While reading this book, I had to keep reminding myself that you cannot call child protective services to help out a fictional character. I mean, I know a good author makes you empathize with their characters, but Brown had me climbing the damn walls with worry.
I've caught a little flack recently for using 'testosterone level' when reviewing a book about a female lead character. I understand where you're coming from.
Testosterone Estrogen Level: You Have No One. No One.
So the book opens with a description of Kolby, the cute boy next door, watching the approaching storm. I can totally see where this is going.
Only it's not. Kolby is injured during some post-tornado heroics, and spends the entire book recovering in the hospital. Nice as he is, Jersey cannot wait for her prince to come riding up and save her.
So she's living with her 'real' father now. I figured this might be one of those books where the absent father rises to the occasion and bonds with his child.
Nope. The first time Jersey meets her father he's drunk. He calls her 'the sperm donation.' He informs her she'll be out of the house when she turns eighteen next year. His wife is hostile, her two half-sisters are violently cruel, her grandparents (whom they all live with) are humorless Puritans, and her cousins are out of control little monsters. Her aunt is the only one who realizes that Jersey needs sympathy, but is not in the greatest position to help.
Also, Jersey has been forced to move hours away from her hometown. Her friends have been scattered and her high school destroyed (it's now almost summer vacation). Her family has been dead for less than a week, and she has no one in the entire world to talk to. Not a relative, not a counselor, no one.
No one.
Talky-Talk: Light-Hearted Romantic Comedy
No, of course not. Jennifer Brown tackles the hard core issues like dating violence and school shootings. This is not a book you read to calm down. I devoured this thing, just because I kept waiting for something good to happen to Jersey. Surely her family isn't that bad…surely she'll make a friend in the new town…maybe her sisters will soften up…
Whatdya mean, no?
Bonus Factor: Shocking Revelation
So after two-hundred pages of abject misery, Jersey is sent to live with her maternal grandparents (whom she's also never met). People who actually feed her and talk to her and worry about her.
But these are the people who kicked her mother out of the house when she got pregnant. The judgmental old people who gave up their daughter and never even knew Marin existed. Jersey is not about to waste time getting to know these horrible people. She's been hurt enough.
Of course, there are two sides to every story. And while the grandparents freely admit they'd made mistakes in the past, it turns out maybe so did Jersey's mom.
Also, though Jersey's father is an unvarnished prick, maybe he didn't abandon her and her mother as quickly as she'd been led to believe. So many plot twists.
Bromance Status: For the Love of God, Let Me Do Something Nice for You
Seriously. Can I offer you a couch to sleep on? Fix you a meal? Do you want to talk about it? Talk about it with someone else? Jesus, please let me help.
FTC full disclosure: I got a free e-copy of this from Little Brown Books for Young Readers. No money exchanged hands.