About the Book
Title:
True Letters From a Fictional Life
Cover Story: PfeffErminZ
Drinking Buddy: Whiskey With Extra Whiskey (I'm Not Compensating For Something)
Testosterone Level: Closeted
Talky Talk: Come Out, Come Out…
Bonus Factor: Whodunnit?
Bromance Status: Party Bros
Cover Story: PfeffErminZ
Yes, there is a Pez dispenser in the book. Yes, it plays a rather significant role. No, I probably wouldn't pick this book up, based on that.
The Deal:
So Vermont teenager James Liddel should be happy. He's a soccer star, has a great group of friends, an older brother he can look up to and a younger brother who looks up to him. His girlfriend, Theresa, is always trying to get him into the sack. Life is perfect, right?
You see it coming.
James, despite many, many cold showers, is gay. While he can never tell anyone about this, he finds it cathartic to write letters to the people in his life, explaining things. His good friend, telling about his secret crush. The school bully, asking him not to be so mean to the out and proud gay kid. The gay kid, apologizing for not standing up to him. To his family. To Theresa. To God. Things he needs to say, but can't.
Until one night, after a wild party where a lot of people visited his house, some of the letters go missing. And then they start showing up. Someone is mailing them to the addressees. James's secret is about to come out in a big way. Unless he can figure out who is behind this, and fast, he's royally screwed.
Drinking Buddy: Whiskey With Extra Whiskey (I'm Not Compensating For Something)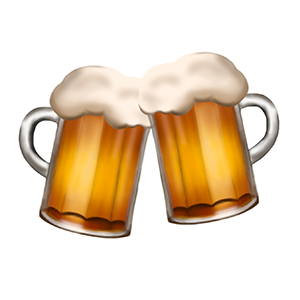 James desperately tries to hide his sexuality, stringing Theresa along and insisting that he's so heterosexual he doesn't even look down when he pees. But he has a fragile side that shows in his letters. He fears rejection by his family and his friends. He sees the way people torment Aaron, the openly gay guy at school. He couldn't take that. He'll live a lie for the rest of his life rather than go through that.
Too bad his forty-year-old self can't give him some advice. But I guess that's true for all of us.
Testosterone Level: Closeted
Theresa can tell James isn't that into her, and she's determined to make the transition from 'girlfriend' to girlfriend, using the one thing no guy can resist. Except guys like James. While Theresa's ready for action, he's ready for another drink. Or ten. Lord, did I pass out again last night? Darn.
On the one hand, he's totally using her. On the other hand, he desperately wants to be straight, and if he has a girlfriend, then he is, right? He's seen her naked and everything! Nothing unusual here.
In the first chapter of the book, after a long, drunken party, James breaks down and tells his friend Hawkins that he's always had a crush on him. And Hawkins looks deep in his eyes and in his manly voice says…Dude, I'm flattered. But no.
Hey, straight or gay, we've all been there. Of course, this is liberal Vermont. And when a friend of a friend introduces him to Topher, a gay guy from another school, there are sparks. Oh, there are sparks.
Talky Talk: Come Out, Come Out…
Now James's life (and Theresa's) would be a hell of a lot easier if he could just look the world in the eye and say 'I am gay.' But that's easy enough for us to say. Yes, some people have total acceptance from their families, their friends and their communities. But James is not so sure. He sees how people treat Aaron. True, Aaron is a little more stereotypical than James, but that's not a headache he needs. And will his parents kick him out? Will his friends hate him? Will his brothers be disgusted? Could he find happiness with Topher?
I truly felt for this kid who writes letters to God begging to be straight. A kid who fears his worst nightmares are coming true when he's outed. Hopefully a time will come when being true to oneself is not just a harrowing ordeal. Until then, we just have to be allies.
Bonus Factor: Whodunnit?
James's only hope at staying in the closet is to find whoever is mailing his secret letters. Is it Theresa? Mark, the school bully? Derek, his best friend? Hawkins, his crush? James goes in screaming, loudly accusing everyone of…well, something. He can't admit what's wrong without compromising himself. It would be kind of funny to watch if so much weren't riding on this.
Bromance Status: Party Bros
I enjoyed partying with you. Don't know that I'll be reading you again, but it was a fun couple of hours. Woo!
FTC full disclosure: I received a free copy of this book from HarperCollins. At least, I assume they meant to send it. I received no money, at any rate. True Letters from a Fictional Life is available now.