About the Book
Title:
Tuesday Mooney Talks to Ghosts
Cover Story: Montell Jordan
BFF Charm: Yay!
Talky Talk: The Westing Game for Adults
Bonus Factors: Scavenger Hunt, Mystery
Relationship Status: You're My Grand Prize
Cover Story: Montell Jordan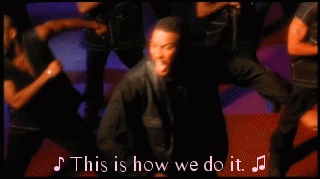 It's less of a novelty when an adult book has a great cover, but this one is still worth celebrating. The color palette really captures the charming yet macabre tone of the book, while the artwork hints at the layers of mystery and the labyrinth of the scavenger hunt.
The Deal:
Wow, where to begin with this book?! Let's start with Tuesday Mooney, a 33-year-old loner with a witchy history and razor-sharp mind, who researchs rich people for a living (it's a hospital donor thing). Thanks to the latter, she crosses paths on one fateful night with an eccentric billionaire, Vincent Pryce, as well as a Nathaniel "Archie" Arches, Boston's Most Eligible Bachelor and the heir to his missing (and presumed dead) father's massive company. All of this might just be another normal evening on the charity gala circuit, until Vince drops dead.
True to his reputation, Vince goes out with a bang–his death launches a city-wide scavenger hunt, an elaborate search he crafted for purposes he has taken to the grave. Tuesday can't help herself and immediately begins to try to crack the puzzle with the help of her best friend, Dex; her teenage neighbor, Dorry; and surprisingly, Archie. Everyone has their own hidden motives for wanting to win the hunt, but the game has a way of forcing out even the deepest, darkest secrets, leading the players into a tangled world of danger, deceit and an adventure beyond their wildest dreams.
BFF Charm: Yay!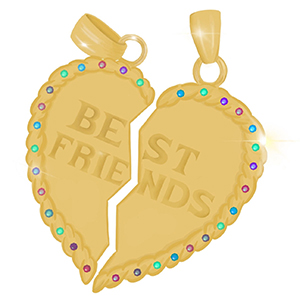 Given her age, Tuesday is a lot more relatable to 40-year-old me than a YA protagonist, and yet so much of her character is tied to her adolescence as a super tall, awkward weirdo whose favorite activity was choosing a person from the obituaries (referred to as "new ghosts this week") and attempting to contact them with her bestie, Abby, via a Ouija board. (It's worth noting that the board was decorated with magazine cut-outs, including Scully, Mulder, a winged Claire Danes and three, yes, three Keanus. Let's be honest, when I read that, Tuesday had my charm in the bag.) Now, as an adult, she's grown a bit into her height, her morbid sense of humor, and her self, but she's hindered by her emotional walls, which Dex and I both found to be frustrating at times–particularly because she's so fascinating, you yearn for the world to know it. As the book puts it:
Every time Dex succeeded in making Tuesday smile, it was like seeing a rainbow over a haunted house.
Tuesday is an alluring contradiction, a "mental minx" (Dex's phrase) and a marvelous mess, and even though she hates karaoke, I'd love to have her on my squad.
Bonus charm goes to Dex, who could've easily fallen into "Gay Best Friend" territory but for Kate Racculia's nuanced portrait of a man who fears his own addiction to the spotlight. He's complicated, to be sure, but he's also a ton of fun, as evidenced by the start of this phone call to Tuesday:
"Read your email," he said. There was a long pause. "I was planning to say that and hang up," he said.

"But you didn't."

"I couldn't. Even for the sake of drama."
Love him!
Swoonworthy Scale: 6
Archie is extremely attractive and self-assured, bordering on cocky, which of course makes Tuesday want to loathe him, but she finds that she can't. Maybe it's the shadow of his family tragedy? Maybe it's the flickering glimpses of his sadness that mirror her own? I can't say much more than that, because spoilers, but damn if I wasn't rooting for these two opposites to make out already. My girl definitely deserves a ticket to Archie's smoke show!
Talky Talk: The Westing Game for Adults
If you're not familiar with The Westing Game by Ellen Raskin, you obviously haven't completed our Ultimate YA Checklist (side note: we're overdue for a review on the site). Basically, it's a dynamite mystery–a real brain tickler–with a vibrant cast of characters and a clever, comedic tone. Tuesday Mooney Talks to Ghosts seems to take some inspiration from Ms. Raskin's work and proves itself worthy of carrying the torch while offering a story that feels wholly original. It's also, by nature of being adult fiction, got a bit more of a bite to it.
Racculia's writing is incredibly engaging, from her snappy dialogue to her electric yet thoughtful pacing, which is punctuated by moments of rich emotion. I particularly enjoyed her dry sense of humor, with passages like this (in which a character, Lisa Pinto, is wearing the back half of a two person horse costume and justifying it):
"It's sort of abstract… but suprisingly comfortable and warm… and practical. It's basically a kangaroo pouch. I'm holding a great deal of useful stuff."

"That's Lisa Pinto," said Cass. "Always thinking with her ass."
The mystery that Racculia weaves is truly impressive, but I think her greatest feat is the fact that this book isn't really about the scavenger hunt as much as it's about Tuesday grappling with adulthood. In the midst of this crazy ride of a read, I would find my mind quieted by Tuesday's loneliness, or Dex's insecurities, or observations like this:
Maybe this was how adult friendships happened: by accident, embroidered over time, visible only from the height of years.
Tuesday Mooney is a blast of a novel with layers that add depth without ever weighing down the fun.
Bonus Factor: Scavenger Hunt
Vince's scavenger hunt is far from your garden variety team building exercise or drunken downtown crawl. This thing is EPIC, with maddeningly cryptic clues and treasure troves in the most unlikely spots in Boston. And the grand finale is B-A-N-A-N-A-S.
Bonus Factor: Mystery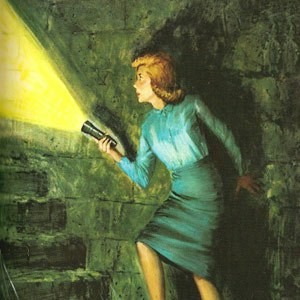 I gotta keep it vague here, but like any good sleuthin' tale, the mystery is far more complex than it initially appears to be, and I certainly didn't see any of the twists coming. (And if you claim you did, I'm gonna call bullshit. Kate Racculia is one smart cookie!)
Relationship Status: You're My Grand Prize
Book, when I first heard about you, I thought you sounded right up my alley… but too good to be true. You were that elusive kind of story–a mystery adventure, a literary Clue–and I've got high standards for your type. But once I experienced your wit, your spirit, and your imagination, I knew I had won the jackpot.
Literary Matchmaking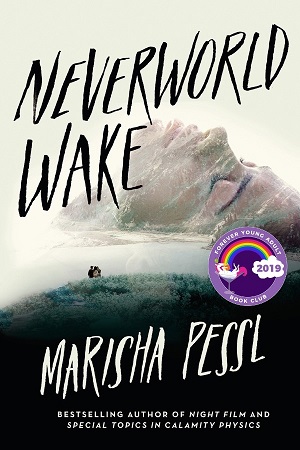 Neverworld Wake
Marisha Pessl's Neverworld Wake offers a brilliant mystery with dynamic characters–two of them might remind you of Tuesday and Dex.
Genuine Fraud
With similar themes of deception and rich family scandals, Genuine Fraud would be a twisted chaser.
FTC Full Disclosure: I purchased my own copy of this book and received neither money nor cocktails for this review.