About the Book
Title:
Turtles All the Way Down
Cover Story: Ugly Hazard
BFF Charm: Yay
Talky Talk: John Greentastic
Bonus Factor: Eccentric Billionaires
Bonus Factor: Star Wars Fan Fic
Anti-Bonus Factor: Dan Scott Award for Awful Parenting
Relationship Status: Committed 2 U
Trigger Warning: This book includes themes dealing with mental illness, such as OCD, anxiety, self-harm, dissociation, and intrusive thoughts. It also includes the death of a parent – proceed with caution!
Cover Story: Ugly Hazard
While I appreciate any YA book cover that steers clear of stock photos and Big Faces, this feels lazy, IMHO. The spiral is a reference to the titular "turtles all the way down" anecdote, but, like, not a very good one? There were a lot – A LOT – of places to take inspiration from, and I'm not sure how they landed on an orange spiral. The color combo is quite possibly my least favorite of all available color combos and looks like a hideous traffic cone. Also, with turtles in the title and a tuatara lizard as a supporting character and, you know, the freaking author…why not go with green?
The Deal:
Billionaire Russell Pickett has gone missing in Indianapolis, and a $100,000 reward has been posted for anyone with information leading to his whereabouts. Aza Holmes' best friend Daisy could use some cash, and she knows that Aza lived next door to the Picketts and was childhood friends with Russell's son Davis. She convinces Aza to rekindle her friendship with Davis in an attempt to glean information that might help them get the reward money. But when Aza and Davis start spending time together, their shared bond of having lost a parent, and feeling lost and unsure of who they are, pulls them back into each other's lives, and Aza has to decide if Davis is worth giving up her chance at the reward money. What begins as a Grisham-style murder mystery (for teens!) becomes a complex story about mental illness, the power of friendships, and figuring out who you are when huge parts of your life are chosen for you.
BFF Charm: Yay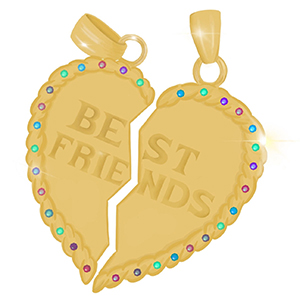 Aza Holmes ranks very high on my John Green protagonist scale. Just under Hazel and above pretty much all the boy narrators. This was the case despite the fact that Aza is, quite possibly, one of the hardest characters I've ever read. Aza suffers from anxiety and obsessive compulsive disorder, something that Green also suffers from, which makes his portrayal of the illness heart-wrenching in its accuracy. Aza's particular brand of OCD manifests itself as an obsession with a bacterial infection called clostridium difficile colitis or C. Diff. She constantly presses her thumbnail into the pad of her middle finger, causing the skin to break, then heal, only for her to open it up again to drain it of what she perceives to be infection. She can't stop thinking about the bacteria that live inside her, that are a part of her, and frequently wonders if she even exists, or if she's little more than the microbes that she's made of. She knows that these thoughts are unreasonable, but she can't stop thinking them, despite seeing a therapist and occasionally taking her prescribed medication.
Being inside Aza's head was like being in a civil war battle, and unlike The Fault in Our Stars, Green did not feel the need to interrupt Aza's constant anxieties with a lot of humor. That said, Aza still made me smile. I rooted for her. I felt for her. I sympathized for and with her. She comes with her fair share of challenges, but she's also clever, complex, and caring.
Swoonworthy Scale: 6
Aza likes Davis. Davis likes Aza. Witnessing these two people realize and act on these feelings was sweet in and of itself, but throw Green's signature witty banter into the mix, and I found myself grinning – large and goofy – during many of their scenes together. BUT, this isn't a kissing book. Kissing involves saliva which contains microbes, so try as she might, Aza doesn't magically overcome her crippling mental illness so she can make out with the boy next door. But her bond with Davis still managed to produce some stomach butterflies, especially when he would point out constellations to her. *Be still my heart.*
Talky Talk: John Greentastic
John Green is part of a very elite group of authors that FYA has dubbed worthy of their own Talky Talk. His characters are always brilliant, and his prose is always clever. But be warned: Turtles All The Way Down is, without a doubt, his darkest work to date. This book is not an easy read, but then again, neither was The Fault In Our Stars. The magic of John Green is that he can take a premise that should, for all intents and purposes, bum you the HELL out, and still deliver a heartwarming book that you can't wait to read again and again.
Bonus Factor: Eccentric Billionaires
Russell Pickett is freaking loaded, which makes for some hella fun reading whenever scenes would take place at his insane castle mansion. Bookshelf that opens to a secret passage way/movie theater? Check. Getting taken around the property on golf carts by the butler? Check. Entire building to house his tuatara? Check. As a matter of fact, Pickett's obsession with his tuatara lizard was, at times, my favorite part of the book, simply for its random ridiculousness.
Bonus Factor: Star Wars Fan Fic
Aza's best friend Daisy is a tornado of teen energy, which can be both endearing and annoying. Her motto is "Break hearts, not promises," which I honestly want to get tattooed on my person, but my favorite Daisy detail is that she is a moderately successful internet writer of Wookie/Human romantic fan fiction.
Anti-Bonus Factor: Dan Scott Award for Awful Parenting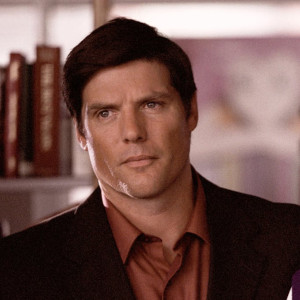 Unfortunately, all that money doesn't make Pickett a good father. I won't get too spoilery, since part of the fun of this book was uncovering Pickett's secrets, but I will say that Davis and his little brother deserved better.
Relationship Status: Committed 2 U
Book, my feelings for you are too strong to pretend that I'm not 100% serious about us. I know things won't always be easy between us – you'll challenge me and make me feel things I don't always want to feel. But in the end, I'll be better for it, and so, I'm committing to you for the long haul, baby.
FTC Full Disclosure: I did not receive money or Girl Scout cookies of any kind (not even the gross cranberry ones) for writing this review. Turtles All The Way Down is available now.