About the Book
Title:
Under A Painted Sky
Cover Story: Montell Jordan
BFF Charm: Platinum Edition x 2
Talky Talk: Going Out West
Bonus Factors: Diversity, Oregon Trail, Shakespearean Retelling
Relationship Status: Friends Forever
Cover Story: Montell Jordan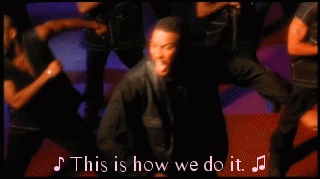 I adore this cover. It's so simple, but manages to incorporate so many story references: the "painted sky," the Chinese dragons, the violin, the girls' silhouettes, and the snakes. The colors are striking. It's the perfect example of a cover that fits the story, doesn't pander, and manages to be absolutely gorgeous all at the same time. Well done!
The Deal:
It's 1849, and Samantha is a Chinese-American living in Missouri. In one fell swoop, Samantha's world is turned upside down. Her father is dead, her home and family business are gone, and she's committed a crime that will send her to the gallows.
Enter Annamae, a runaway slave who offers to help Samantha get out of town and make a new life. But since the law is looking for two young ladies of their description, Samantha and Annamae become Sam and Andy, boys off to California in search of a better life.
The girls set off on the Oregon Trail. On the way to California, they meet a group of cowboys; the boys unwittingly help the girls blend in and escape from the law. But can Sam and Andy remain undetected from the law—and their new friends?
BFF Charm: Platinum Edition x 2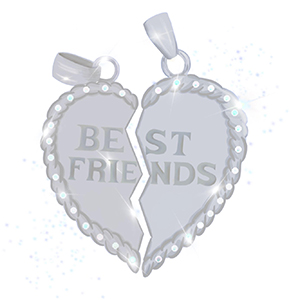 Both of these girls are strong, compelling, smart characters who are put in some truly godawful circumstances. Annamae, used to a more harsh life, helps Samantha adjust to the indignities of life in the wilderness (catching and eating wild animals, peeing outside, acting like a boy), and Samantha is a source of determination and hope for Annamae. Watching their friendship develop throughout the book is pure pleasure for anyone who has ever found a soul mate in their best friend.
Swoonworthy Scale: 7
Of course there are some swoonworthy moments—they run into cute, young cowboys, who wouldn't swoon a little?—but because the boys think the girls are also boys (this is starting to remind me of a Blur song), the swoon is somewhat limited. Still, I don't think it will disappoint.
Talky Talk: Going Out West
Since this book is so ethnically diverse, there are several dialects and non-English languages present in the book. Lee does a wonderful job of blending the different cultures, words, and character voices without sounding contrived. The dialect is never overwhelming or distracting; it gives the book a sense of time and place. Besides the characters' voices, though, Lee has a smart, straightforward style peppered with some lovely descriptions of the vast, open scenery.
Bonus Factor: Diversity
Aside from Samantha's Chinese-American and Annamae's African-American heritages, there is a Mexican cowboy (and two presumably white Texas-born cowboys). And what else would you expect from the legal liaison for the #WeNeedDiverseBooks campaign?! (Seriously, anyone who is a lawyer-turned–YA writer is my HERO, let alone someone using her education for such a great, bookish cause.)
Bonus Factor: Oregon Trail
I've always found the story of the Oregon Trail and westward migration fascinating, having grown up in a family also interested in that time period (not to mention living relatively near where the Donner Party was infamously stranded). The fact that this story has two very relatable female, teenage protagonists under similarly extraordinary circumstances is a huge bonus factor, and I could see this book sparking a love of history in younger readers.
Bonus Factor: Shakespearean Retelling
This is a loose retelling of (or at least it bears some strong similarities to) Shakespeare's Twelfth Night, but with far less comedy. Still, some of the lengths Sam and Andy go to pretend they're boys are hilarious, especially after crushes develop.
Relationship Status: Friends Forever
Book, I love you like my BFF—other books come and go, but friends like us will be bonded forever. When you were over, I felt like we'd been through the wringer together. After all that, there's no way I'm going to let you go off on your own.
FTC Full Disclosure: I received my free review copy from G.P. Putnam's Sons Books for Young Readers. This review was originally posted on Kirkus Reviews in exchange for monetary compensation, which did not affect or influence my opinions. Under a Painted Sky is available now.