About the Book
Title:
Under the Moon: A Catwoman Tale
Cover Story: Somewhere Out There
BFF Charm: Caution
Talky Talk: "Better" Origin
Arty Art: Moody
Bonus Factors: Teenage Bruce Wayne, Found Family
Anti-Bonus Factor: Dan Scott Award for Awful Parenting
Relationship Status: Feline Feelin' It
Content Warning: Under the Moon: A Catwoman Tale features scenes of physical and emotional abuse that might be triggering for some readers.
Cover Story: Somewhere Out There
This cover is a great mix of comic and standard YA fare. I would have erred on the side of less text—because there's A LOT of it here—but I do really love the illustration.
The Deal:
Selina Kyle doesn't have a great home life. Her mother's boyfriends are all terrible dudes, and the one who's stuck around the longest, Dernell, is the worst of the bunch. Selina tries to keep the peace, but it seems like nothing she does is good enough. And when an incident happens that leads to Selina living on the streets, she must quickly figure out a way to survive—even if that means resorting to less than legal measures.
BFF Charm: Caution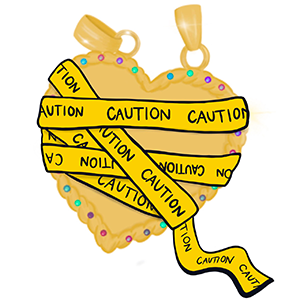 Being friends with Selina Kyle is a tricky situation. She can be a genuinely sweet person, but her hackles rise quickly and easily, and once you're on her bad list, I feel like it would be near impossible to get off. She seems to really want to be a good person, but circumstances and life events have set her on a path of no return. And I'm just not sure I could follow her down that road.
Swoonworthy Scale: 6
Selina absolutely, 100%, DOES NOT have a crush on orphaned teenage billionaire Bruce Wayne.
Talky Talk: "Better" Origin
Selina Kyle's had a lot of origin stories over the years, many of them problematic. And although Myracle has written a backstory that's definitely heartbreaking—that scene with the [REDACTED]? HARD NOPE—it's also full of hope. (Semi-spoiler alert: Selina doesn't go fully Catwoman in this story, so it's kind of a pre-origin origin story.) Under the Moon highlights a Selina who's got layers, and it makes her a well-rounded, compelling character. The book makes it easy to see how Selina eventually turns into one of Batman's greatest frenemies without her needing to be a mustache twirling caricature.
Additionally, Myracle handled transitions really well, and the pacing of the story was well done. (Two major complaints I had about a previous DC Ink book.)
Arty Art: Moody
Goodhart's art is a great compliment to Myracle's story. The shades of blue (with occasional purples for flashbacks) give the book a darker, moody nature, which goes perfectly with the somewhat darker storyline and the whole idea of Catwoman being a cat burglar who does her dirty deeds at night. Even when the action takes place during the day, the blue tones drive home the shadowy feel. It almost serves as a foreshadowing to the story that's not told in the book and is yet to come for Selina.
Bonus Factor: Teenage Bruce Wayne
In many iterations, Bruce Wayne is either a brooding stick in the mud or an obnoxious dudebro. (I know the latter is a carefully cultivated persona; don't @ me.) The Bruce in Under the Moon, although he's a secondary character (who, thankfully, doesn't become too much a part of Selina's story; another complaint I had about a previous DC Ink title) feels much more real. Myracle, again, has given a lot of thought into a character who everyone expects to be a certain way, and crafted a character who feels familiar, yet new.
Bonus Factor: Found Family
When Selina's forced to leave her abusive home, she ends up on the streets. Eventually, she meets a group of other young people who are also living on the street. And even though she really doesn't want to rely on anyone but herself, she realizes that not everyone's going to let her down.
Anti-Bonus Factor: Dan Scott Award for Awful Parenting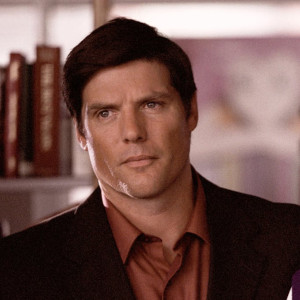 Dernell is the worst kind of "parent"—emotionally and physically abusive, overbearing, sexist, demeaning … I could go on. I got angry and scared for Selina while reading, and wouldn't mind at all if, in the future, Catwoman gave this guy exactly what he deserves.
Relationship Status: Feline Feelin' It
What an emotional ride, Book. You made me laugh, you made me want to cry, you made me cheer for a character who eventually becomes a "bad guy." I definitely think we should do it again.
Literary Matchmaking
Mera: Tidebreaker
The first in the DC Ink YA graphic novel line, Mera: Tidebreaker by Danielle Paige and Stephen Byrne, is an introduction to Princess Mera (and the Aquaman universe).
Supergirl: Being Super
Another fun glimpse into the alternate life of a somewhat well-known superhero, Mariko Tamaki and Joëlle Jones's Supergirl: Being Super, is a delightful and feminist graphic novel.
FTC Full Disclosure: I received a copy of this book from DC Ink, but got neither a private dance party with Tom Hiddleston nor money in exchange for this review. Under the Moon: A Catwoman Tale is available now.