About the Book
Title:
The Unstoppable Wasp: Built on Hope
Cover Story: Fan Art
BFF Charm: Big Sister
Swoonworthy Scale: 0
Talky Talk: Adaptation Without Enough Info
Bonus Factors: Marvel, Girl Squad
Relationship Status: Missed Connection
Cover Story: Fan Art
This cover looks like something an artist would create as fan art for the comic (which this book is based on/inspired by/an extension of). And not in a bad way—this is a lovely depiction of Nadia and a step up from the comic style!
The Deal
Nadia Van Dyne wants to DO ALL THE THINGS that come with being a superhero, a part of an all-girl superhero squad, a scientist, and a friend. But spreading oneself across too many things can mean that none of them get the attention they deserve … and some things might even (inadvertently) fall through the cracks. When Nadia's given an AI assistant that promises to help her organize her life and keep from missing anything, she's sold. But is the AI all it's promised? And is it really all that great to be able to do everything all the time?
BFF Charm: Big Sister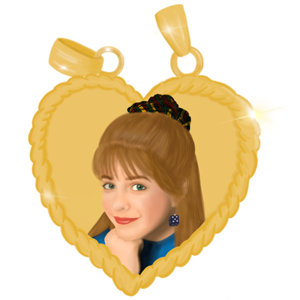 Although Nadia's an "I can do it myself" kind of girl—and I absolutely applaud that—and though she has a lot of great older women in her life, too much of Nadia's life was going unchecked for my liking. She spent much of the book trying to do way too much and missing a lot because of it, and she really needed a person to tell her to slow down, to take a step back, and to look at the larger picture. The lack of guidance in her life, the lack of support, really stood out. Girl's got plenty of mentors, but what she needs is an authority figure!
Swoonworthy Scale: 0
There are relationships in this book, but none of them are Nadia's. (At least, none of the romantic ones.) Like I've mentioned a couple of times now, she's far, far too busy.
Talky Talk: Adaptation Without Enough Info
The Unstoppable Wasp: Built on Hope is an expansion of the world created for the Marvel comic series. As someone who learned a lot of what she knows about Marvel from the Cinematic Universe (I know, I know), and who hasn't read any of the Unstoppable Wasp comics, I was … confused. In the book/comic universe, Nadia is Hank Pym's daughter, who didn't know about her father until she was a teen. She was also trained in the Red Room (where Natasha Romanoff/Black Widow was also trained at some point), but now lives in her deceased father's old house (alone?) and spends much of her time at Pym Labs, in the Genius In Action Research Labs (G.I.R.L.), a group of super-smart young women who are also part-time superheroes. Janet Van Dyne is her stepmother and Jarvis is still around, serving as a defect grandfather. I love all of this in theory, but in practice, I needed more backstory before diving in. I'm pretty sure I'm not going to be the only person going into this book blind or with knowledge that's directly contradicted by the story within.
Additionally, there's a whole lot of inclusion in this book—races, disabilities, backgrounds, cultures, sexual orientations—which is a good thing … until it begins to feel like it's thrown in the book for inclusion's sake, and just muddies the larger plot with side plots that aren't given near enough time to play out properly.
I've followed Maggs on social media for a while, and I know she has a really strong voice. I missed that in this book, and look forward to reading something by her in the future that isn't constrained by its source material.
Bonus Factor: Marvel
I am a Marvel Stan with, yes, a capital S. Although I was confused by this book, it made me want to learn more about Nadia and investigate her comic run. It feels a little backward at this point, but the more Marvel, the marvelous merrier!
Bonus Factor: Girl Squad
I am wholly in love with the idea of an all-girl, always scientists, sometimes superheroes team. Especially when they're as brilliant as Nadia and her friends are, because—wow. They're so well-rounded, and we don't get to spend nearly enough time with them in this book.
Relationship Status: Missed Connection
I was looking forward to our date, Book. On the surface, we had a lot of shared interests and a lot of promise to investigate! But our date didn't go that well and the chemistry I'd hoped for was totally missing. And, sadly, in this case, I'm not going to be seeking a second date.
Literary Matchmaking
Loki: Where Mischief Lies
As an aforementioned Marvel stan, I'd be remiss not to include Mackenzi Lee's Loki: Where Mischief Lies here as a recommended read.
Wonder Woman: Warbringer (DC Icons #1)
And since we're mixing comic companies all over the place here, definitely check out Leigh Bardugo's Wonder Woman: Warbringer for another take on a young superhero that doesn't quite match the movie version.
FTC Full Disclosure: I received a copy of this book from Marvel, but got neither a private dance party with Tom Hiddleston nor money in exchange for this review. The Unstoppable Wasp: Built on Hope is available now.