Cover Story: Grimm
BFF Charm: Platinum
Talky Talk: Fairy Tale
Bonus Factors: Character Growth, Magic
Relationship Status: On Holiday
Cover Story: Grimm
If this cover doesn't scream "I am a fairy tale," then I don't know what does.
The Deal:
Every 10 years, the Dragon—skilled wizard and lord of the land—takes a young woman back to his castle. What he does with the young woman, no one is exactly sure, but when they return, they're changed. They swear that nothing untoward happens, but there's an unmistakable difference in their demeanors, and they never stick around home for too long.
For as long as she can remember, Agnieszka has been preparing for the day when the Dragon comes to choose a new companion. But Agnieszka isn't worried for herself—her friend Kasia, who is beautiful and graceful and everything the Dragon could ever want—is the expected favorite. Agnieszka fears for her, but a part of her is glad to not be in the running.
So when the Dragon comes to their village, and chooses Agnieszka over Kasia (more than a little reluctantly), everyone is surprised. No more so than Agnieszka, who doesn't realize that being chosen is the first of many surprises in store.
BFF Charm: Platinum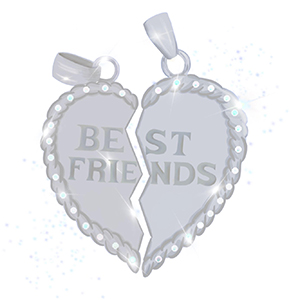 Agnieszka is kind of a mousy girl. She's lived her whole life in the shadow of her best friend, Kasia. She's a total mess; she can't keep herself clean regardless of how hard she tries. She's somewhat timid and quiet, but sweet. Quickly, however, she learns to hold her own and speak her mind, even when it's probably better not to. I love her character's development in Uprooted, and would love to be her friend.
Swoonworthy Scale: 8*
Spoiler alert: When you read this book, or if you've read it already, you know that there's a sex scene in it. Which, often, would make for a 10 on the swoon scale. But there's something about Agnieszka's relationship with her paramour that felt a little lacking. Yes, there's enemistry in spades—which you know I adore—but the move from enemies to enemies with benefits never quite got there for me. Where's the passion? Where are the Feelings?
Talky Talk: Fairy Tale
If I didn't like to give people the benefit of the doubt, I'd be pretty positive that Naomi Novik discovered a long-hidden trunk of fairy tales in some remote cave in Eastern Europe before she penned Uprooted. (Or, alternatively, Novik is an eons-old wizard who decided to try the whole writing thing.) The story is written in our modern tongue, but the feelings behind the words are like something out of an ancient folk story passed down through the generations. The tale of Agnieszka and her battle against dark forces is new, but feels familiar, in the very best of ways. It's easy to get caught up in the world Novik has created, even if I did stumble occasionally on the some of the more unusual names (Agnieszka is pronounced "ahg-NYESH-kah," in case you were wondering) and words.
Bonus Factor: Character Growth
At the start of Uprooted, many of the characters feel a little like cardboard cutouts. They've either been raised to be a certain way, and therefore seem a little generic, or are viewed by others in ways that don't fit their actual personalities. Through the book, the characters grow and change and reveal who they really are: fully fleshed out people with issues and quirks and the ability to turn assumptions on their heads.
Bonus Factor: Magic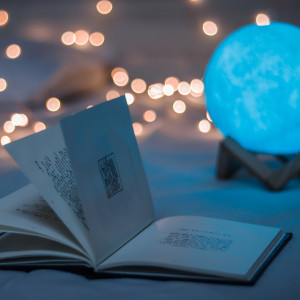 The world of Uprooted is one filled with magic. As Agnieszka learns more about the reasons the Dragon chooses a companion every ten years, she also learns more about magic—including the fact that it doesn't come in just one form, which is surprising and even frustrating to certain individuals she meets.
Relationship Status: On Holiday
To be honest, Book, it took me a little bit to get into your story. But once I did, I found myself wanting to know more and more about your characters and your world, long after I read your final words. I feel like I've wandered into an undiscovered country, one that I'd like to visit again, and frequently.
FTC Full Disclosure: I received a review copy of this book from Del Rey. I received neither a private dance party with Tom Hiddleston nor money in exchange for this review. Uprooted is available now.