About the Book
Title:
Vassa in the Night 
Cover Story: Montell Jordan
BFF Charm: Eventually
Talky Talk: Matter of Fact Magic
Bonus Factor: Vasilisa the Beautiful
Anti-Bonus Factor: Heads on Spikes, Open Questions
Relationship Status: Good Friends
Cover Story: Montell Jordan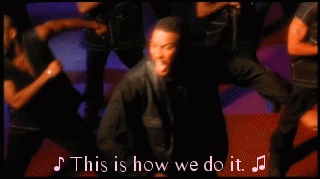 There's so much to love about this cover. The colors, the starry night, the iconic bridge and skyline, the typeface. It also fits so well with the story inside.
The Deal:
Vassa hasn't had the easiest life. Her mother died when she was young; her father remarried and then up and left Vassa with her stepmother and two sort-of sisters, one of whom hates her; she's in charge of watching a magical wooden doll with an insatiable appetite and kleptomaniacal tendencies. Plus: Night seems to be growing longer and longer (for reasons unknown, but assumedly supernatural).
When one of her sisters goads Vassa into a post-midnight run to the neighborhood convenience store, Vassa is aware that her somewhat hard life might be about to get harder. Because a trip to BY's—a store that dances around on chicken legs with an owner who literally chops the heads off shoplifters—means taking your life into your hands.
BFF Charm: Eventually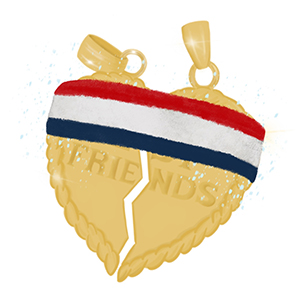 Vassa starts out a bit whiny. I mean, life has certainly dealt her a few crappy hands, but she's better off than a whole lot of people. She doesn't make it easy to like her, however, and her reluctance to tell anyone about Erg (the aforementioned magical wooden doll) makes people think she's a hoarder, a thief, and a little bit crazy. It would be hard to be her friend, even if you tried really hard. But as the book goes on, and Vassa's forced to woman up, she becomes less of a stereotypical teenager and more like a person it would be fun to be around.
Swoonworthy Scale: 3
Vassa spends a little bit of Vassa in the Night considering a relationship with someone who's totally wrong for her, in more ways than one, and even less of a bit pondering the person who's a much more feasible option. All that relationship stuff needs to wait until she sorts out the situation she finds herself in thanks to her trip to BY's, though.
Talky Talk: Matter of Fact Magic
Sarah Porter's Brooklyn isn't an unfamiliar place—
We have boarded-up appliance stores and nail salons, the Atlantis Wash and Lube, and a mortuary on almost every block. There are houses, the kind that bundle four families close together and roll them around in one another's noise as if the ruckus was bread crumbs and somebody was going to come along soon and deep-fry us. Really, it's such a nothing of a place that I have to dye my hair purple just to have something to look at.
—but the addition of paranormal elements like dancing convenience stores and talking dolls adds a whole new level of life to the borough. No one who lives there really finds these things to be fantastical, however, and Porter makes it perfectly clear that we readers shouldn't either, through Vassa's lackadaisical and unperturbed attitude. (In Vassa, Porter has created a delightfully complex and realistic teenager.)
Something that really struck me about Vassa in the Night was how well Porter mixed beauty with the sinister nature of Vassa's story. There's an undercurrent of creepy to all of the magical situations in the book, but there's also a lot of gorgeous description of said creepy things. It's a unique balance, and one that fits well with this retelling's original story.
Speaking of …
Bonus Factor: Vasilisa the Beautiful
I'd heard of Baba Yaga, but had never read the tale of Vasilisa the Beautiful. Of course, Vassa in the Night is a modern retelling of the story, but I'm always down for a retelling, and particularly enjoy when it's of a piece of folklore I'm not familiar with.
Anti-Bonus Factor: Heads on Spikes
I mean … yikes.
Anti-Bonus Factor: Open Questions
I don't think Vassa in the Night is the first in a series, but I'm almost wishing it was. There are a few plot points of the book that I'd really like to know more about, including Vassa's father's situation/whereabouts, her mother's backstory, and why magical creatures exist in this Brooklyn and "normal" humans just go with it.
Relationship Status: Good Friends
We didn't quite have the great chemistry I'd hoped for, Book, but I was definitely intrigued by your story, your magic, and your characters. I wouldn't write a relationship between us off completely, but I'm thinking we'll be better as friends. And I really mean it this time!
FTC Full Disclosure: I received a copy of this book from Tor Teen, but got neither a private dance party with Tom Hiddleston nor money in exchange for this review. Vassa in the Night is available now.