Cover Story: Plug Me In
Drinking Buddy: Catfished
MPAA Rating: PG-13 (adult situations)
Talky Talk: C++
Bonus Factors: Virtual romance, film nerd, Iranian-Americans
Bromance Status: Covers Off
Cover Story: Plug Me In
Cute cover. Nice representation of Iranian-American Mariam, African-American Caleb, and Mexican-Italian Jeremy. Then again, this cover would have limited appeal for boys.
The Deal:
NYU freshman Miriam Vakilian can't stand another weekend of TV and fast food. When she finds a coupon for a free session with HEAVR, she decides to sign up. HEAVR (Happily Ever After Virtual Reality) is a dating service that sets you up with a match in a virtual environment. Bowling, a walk along the river, or a picnic on Mars…you choose the location. And you can reveal as much or as little about yourself as you'd like. Guy turns out to be a creep? Sign off and don't worry about getting dick pics the next day. What does she have to lose?
Miriam is set up with three potential matches. The problem is that one of her matches is Caleb, her ex. Her high school boyfriend of three years who unexpectedly dumped her, due to not wanting to do the long distance thing (he's studying in California). Apparently Caleb is a little lonely as well.
But here's the thing. Miriam can pick any avatar she likes. Caleb doesn't need to know who she is. If she were to choose an avatar that looks different from her real features and start calling herself 'Sienna,' Caleb would be none the wiser. And if he were to fall in love with Sienna, then she could throw off the mask and reveal that they are still soulmates. It has to work. He'll understand.
To complicate things, another one of Miriam's matches, Jeremy, works with her in real life. They become friends, with Miriam spilling all her romantic problems to Jeremy. And it's not like he's kind of dying inside, wishing Miriam would notice a certain guy who doesn't live on the other side of the country.
Dating in the 20s…
Drinking Buddy: Catfished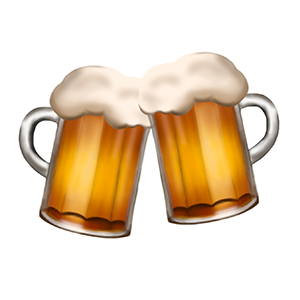 At first, Miriam comes off as dishonest and desperate. Caleb flat out said he didn't want to date someone he'll rarely see. And if her scheme works, how is she going to tell the truth to Caleb? Not a good way to get back together.
On the other hand, if Caleb has signed up for HEAVR, it must mean he's at least a little lonely. And he didn't request to only be paired with local girls, so maybe he's changed his mind of about distance dating. Plus Miriam's brother is still friends with Caleb and has maybe let it slip that Caleb is not quite over his sister.
We've all taken breakups hard, and Miriam can literally pull the plug if she feels one of them is going to get hurt. Meanwhile, she can prove, in the absence of anything physical, how well they can still get along.
MPAA Rating: PG-13 (adult situations)
So if you're dating someone in the VR world, there are going to be some restrictions. One rather large restriction. Sure, you can visit Paris by moonlight, but when he looks you in the eyes and…well, that's about it.
One of the funniest scenes in this book was when Caleb first kisses 'Sienna', and has to ask the AI how exactly to do that. Miriam's thrilled that Caleb seems to be falling for her again, but as far as kisses go, it was mechanical. Get it?
Plus Caleb keeps politely but pointedly asking for a picture of Sienna. And Miriam keeps turning him down. Caleb must think there's something wrong with her, or even worse, that she's lying about who she is. Now Miriam is not the 50-year-old man Caleb fears, but he's kind of on the button with the 'hiding something' theory.
Talky Talk: C++
That's not a rating, it's a computer language. And that's basically how Miriam and Caleb communicate. As Caleb falls further and further into the rabbit hole, Miriam starts getting pangs of doubt. She finds herself subtly trying to be the girl she knows Caleb wants, rather than who she really is. She had a falling out with a high school friend who implied that she and Caleb were better off apart, but as time goes one, she realizes her friend may have a point.
But there are thousands of HEAVR users, and it can't just be a coincidence that Caleb was one of her top three matches. They're over 90% compatible! This has to be fate. She won't get another opportunity like this. It's not like there's a guy named Jeremy who she sees every day at work, who makes her laugh and invites her to concerts and has made it clear that he would like to be in Caleb's shoes.
Bonus Factor: Virtual Romance
So VR dating, huh? Well, you can see how it it might be to your advantage if, say, your partner lived far away. Or if you wanted a chance to really get to know someone before you let them see you in person. Or if you had an elaborate plan to snag your ex-boyfriend by pretending to be someone else.
Obviously, there are a lot of limitations. Even with the haptic gloves and total immersion goggles, the experience is no match for a real date (and their smell simulations are still in beta mode and it shows). Plus, there are certain 'activities' one can't do online. Not to mention HEAVR is watching all this, gathering data for some nefarious purpose.
Really, the technology here seemed at least ten years into the future. Agatha, the VR tour guide, passed the Turing Test so hard, she might have been a computer in an 80s sitcom. Quite frankly, I was convinced Agatha was actually Jeremy, manipulating things from within the Matrix. But as technology advances, this may be the wave of the future. Hey, you'll no longer have to limit your dating pool to the immediate vicinity, and both you and your date can look a little bit hotter online.
Bonus Factor: Film Nerd
Miriam's roommate, Hedy, is a film nerd to the nth degree. Named after the great Hedy Lamarr, she always asks herself 'What would Audrey (Hepburn) do?' She's scandalized with Miriam's lack of familiarity with great cinema and sets about to educate her. And unlike most film nerds, Hedy is cool, pretty, and has a hot girlfriend.
Bonus Factor: Iranian-Americans
Like the author, Miriam is a Persian-American. This means a lot of great food at home, and interesting family dynamics. Her father, for instance, spends hours watching poker videos on YouTube, but will not even play a family game that smacks of wagering, due the Islamic rule against gambling. Personally, I think Miriam's father was an underused character.
In a time of heightened American-Iranian tensions, this book gives a good idea what Iranian people are really like.
Bromance Status: Covers Off
I liked this book. The real book, with no false cover or misleading blurbs.
FTC Full Disclosure: I received neither money nor a virtual date with Leslie Jones for this review.
Literary Matchmaking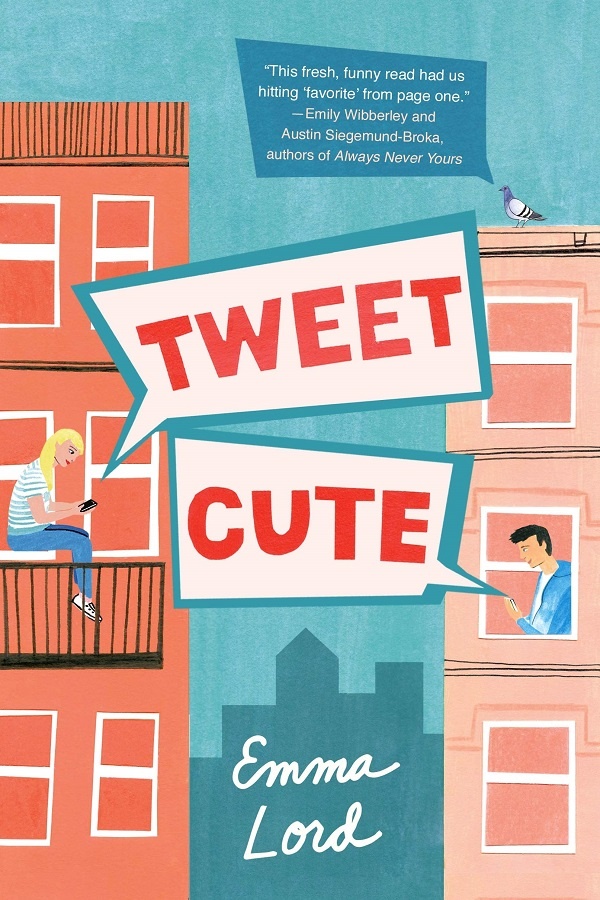 Tweet Cute
Tweet Cute is another book about a virtual romance between people who don't realize they already know each other IRL.