About the Book
Title:
Viva Lola Espinoza
Cover Story: Don't You Love Her As She's Walkin' Out the Door
Drinking Buddy: ¡Salud!
MPAA Rating: PG-13 (cursing in Spanish)
Talky Talk: Sigh…
Bonus Factors: Curses, Mexico City
Bromance Status: We'll Always Have Oaxaca
Cover Story: Don't You Love Her As She's Walkin' Out the Door
Original, if not somewhat generic, cover. Glad we can't see her face so we can create out own visual of Lola.
The Deal:
Seventeen-year-old Lola Espinoza is a dutiful Mexican-American daughter. She gets straight As. She never dates. Never goes to parties. Always listens to her parents.
But at the end of her junior year, she bombs her Spanish final and ends up with her first C ever. Logically, her parents ship her off to her grandmother's in Mexico City for the summer. There, Lola reconnects with her loving extended family, gets a job in her aunt's restaurant, and meets two cute guys. And learns of the horrific family curse…
Drinking Buddy: ¡Salud!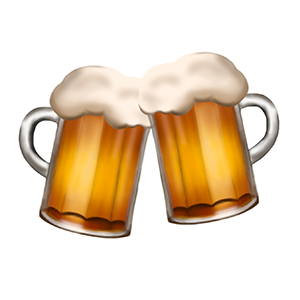 Lola is the first one to admit that she's utterly cowed by her domineering parents. She's never had a date, never gotten in trouble, and barely gets to hang out with her best friend, Ana. But now she's thousands of miles away from her family, and while her grandmother and aunts keep a close watch, for the first time in her life she gets to go to parties and make friends. And yet…for a coming of age book, Lola was still one of those characters that things happen to, rather than causes things to happen. Very vanilla (in Spanish, the double L makes a /Y/ sound).
MPAA Rating: PG-13 (cursing in Spanish)
Since Lola is an awkward girl in a YA book, she meets the requisite two boys: Río, the handsome, flirtatious bartender who takes an instant shine to Lola (He has a dimple. Every damn YA boy has a dimple). And then there's Javi, Río's sullen, mysterious friend who doesn't seem to like her. This summer just got interesting.
Meanwhile, Lola tries to navigate a strange and exciting city, learn her family's language, and figure out what it means to be Mexican.
Talky Talk: Sigh…
One of my least favorite YA tropes is excusing horrific parental behavior because the family is 'ethnic.' If Lola's father had said around Christmastime 'Lola, it's important to us that you learn Spanish, and we'd like you to spend time with your grandmother. This summer you're going to spend X amount of time in Mexico City, learning the language and getting to know your cousins. We think it will be good for you', I would have accepted that in a heartbeat. Instead, Lola gets a C for the first time. Without warning, she's informed she's being sent off to Mexico in three days and not to come back until she can speak Spanish. Her brother thinks this is hilarious and her mother doesn't stand up for her. I'm sorry, that's just sick. I expected Lola to rage at her father and refuse to answer his texts for a while…but he never texts or calls her. For the entire summer.
Also, the writer drops a lot of Spanish into the dialog, from random words to entire strings of sentences. I understand Spanish pretty well so it didn't throw me, but if the words had been in German or Hungarian or whatever, I would have ended up skipping whole paragraphs. And the last thing you want is your readers to not understand what you're saying. Lola doesn't have an ear for Spanish and is often lost when her family gets to talking, but you can't have your reader feeling confused and left out.
Also, the book was in third person, which I don't think works well for a YA book focused on a single character.
Bonus Factor: Curses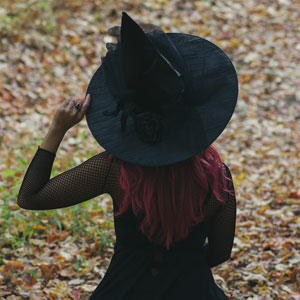 So Lola is convinced that her mother's entire family is cursed when it comes to men. Not that they pick bad partners, but an actual family curse. But not one where their husbands all die on their 25th birthday or something. Just…a curse.
Lola faints after kissing a boy (and hiking all day in the heat). She has stomach problems for a couple of days (the first gringa traveling in Mexico that's ever happened to). The guy she likes has an extremely mild case of food poisoning. It must be a curse. That's the only explanation.
Bonus Factor: Mexico City
I lived in Mexico for three years, and Mexico City is by far my favorite world city. Sandy and I honeymooned there. This was a nice stroll down memory lane, recalling all the neighborhoods and things to see, from Frida Kahlo's house (there's a painting of Stalin there!) to the wonderful food. I personally would have liked to read more about this great city.
Bromance Status: We'll Always Have Oaxaca
And let's just leave it at that.
Literary Matchmaking
Gabi, a Girl in Pieces
Isabel Quintero's Gabi: A Girl in Pieces also deals with an awkward Mexican-American girl trying to fit in between two cultures.
FCC Full Disclosure: I received a free copy of the book from the publisher, but no money or authentic Mexican tacos.