About the Book
Title:
Warcross (Warcross #1)
Cover Story: Technicolortastic
BFF Charm: Heck Yes!
Talky Talk: Absolute Sci-Fi
Bonus Factors: Team Tournament, Cat-and-Mouse, Hackers, Easter Eggs
Relationship Status: Game On
Cover Story: Technicolortastic
Sure, I could dissect the issues I have with this cover. (Why do the innards of the title look like a digital bale of hay? Why is there an eye exam at the bottom?) But I'd rather deliriously revel in THE COLOR.
The Deal:
It's a new Marie Lu book. 'NUFF SAID.
… but if that somehow isn't informative: Warcross might be a simple game, but it singlehandedly reshaped the virtual reality experience. A global phenomenon with its own ecosystem, Warcross has even spawned illegal gambling rings, with offenders tenaciously pursued by bounty hunters like Emika Chen.
But Emika isn't just a bounty hunter; she's a hacker, too. And when the opportunity arises for a major and much needed score, Emika can't resist hacking into the opening game of the international Warcross Championships, setting in motion life-changing and revelatory consequences that she never could have imagined.
BFF Charm: Heck Yes!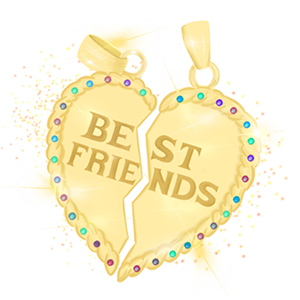 Surviving on her own since the age of eleven, Emi is the very definition of young, scrappy, and hungry. If her resourcefulness hadn't already endeared her to me, then her knack for spotting patterns or her never being without a book would have sealed the deal. (Hello, potential escape room and book club buddy!) Plus, Emi is total #HairGoals with ZOMG RAINBOW-COLORED HAIR.
Swoonworthy Scale: 6
Emi's been a longtime admirer of Hideo Tanaka, the tech prodigy who created Warcross. But her current circumstances have allowed for her to actually get to know him… and subsequently develop the hots for him. (Emphasis on H-O-T.)
Talky Talk: Absolute Sci-Fi
Trading in a superpowered fantasy series for a shiny dystopian duology is no easy feat, but this is world building by Marie Freakin' Lu. (Besides, it's not like she's unfamiliar with dystopia.) The not-too-distant future of Warcross feels within the realm of scientific possibility, and its thrilling plot kept me engaged from beginning to end. Jaws may have dropped, y'all.
Bonus Factor: Team Tournament
Everybody in the world is hyped for the Warcross Championships, a single-elimination tournament between teams comprised of the best players around the globe — a distinction that transcends not only borders, but physical limitations as well. (The championship rosters boasts plenty of international representation, and one prominent player uses a wheelchair IRL.)
Bonus Factor: Cat-and-Mouse
Or should that be Cats-and-Mice? Because Emi's one of several bounty hunters tasked with finding moles within the tournament who want to exploit the game for nefarious means. Who's friend and who's foe? And who else is after that massive bounty?
Bonus Factor: Hackers
OF COURSE anything with teenage hackers will bring to mind Hackers. But the manifestation of hacking in virtual reality feels reminiscent of the movie as well.
Bonus Factor: Easter Eggs
Fortunately, you don't need to be as observant as Emi to pick up on Warcross' subtle shout-outs to beloved characters, from both Lu's books and otherwise. (I mean, my memory is shizz, but a few notable names stopped me in my tracks because OMG DID SHE JUST.)
Casting Call:
Let me just peruse through Young Hollywood to authentically cast these wonderfully diverse characters OH HA HA WAIT.
Relationship Status: Game On
Meeting a new novel from a fave is always a little nerve-wracking. You try to keep your expectations in check, but omg this author is responsible for so many things that I already love HOW DID I EVER THINK I WOULD HAVE ANY CHILL? Then you finally get to know the new book, and PRAISE BE — there's a spark! In fact, it's motherflippin' lightning, the way it leaves you clamoring for more. It's far from game over for us, and I can't wait to see how everything plays out.
FTC Full Disclosure: I received my free review copy from G.P. Putnam's Sons Books for Young Readers. This review was originally posted on Kirkus Reviews in exchange for monetary compensation, which did not affect or influence my opinions. Warcross is available now.