About the Book
Title:
Warrior of the Wild
Cover Story: Montell Jordan
BFF Charm: Yay
Talky Talk: A Wild Ride
Bonus Factors: Standalone, Treehouses, Mythology
Anti-Bonus Factor: Dan Scott Award for Awful Parenting
Relationship Status: The Perfect Blind Date
Cover Story: Montell Jordan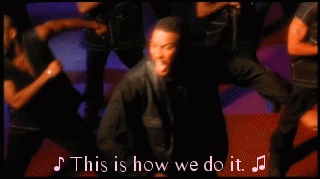 That is a very pretty piece of weaponry. I love the picturesque scenery in the background and the way the brambles are intertwined with the title in the foreground. The entire image evokes power and strength with a hint of desperation, and that captures Rasmira's situation perfectly.

The Deal:
The time has come for Rasmira to prove herself as both a warrior and the future leader of her village. Her father is bursting with pride, her mother is bursting with resentment, but all Rasmira wants is to show she is enough. But when her warrior trial is sabotaged, she is disgraced, exiled from her village, and left to die in the wild. Her only way back? To complete her mattugr, an impossible task that kills more people than it's ever reinstated. Assuming her father will divine a more "attainable" punishment so she can come home quickly to lead, Rasmira is shocked when her actual mattugr is revealed: she must kill the god Peruxolo, who elicits a hefty ransom from each settlement every year (including human sacrifice, gross). But how can one warrior possiblly defeat a god?

BFF Charm: Yay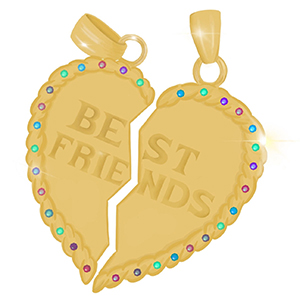 Rasmira has been groomed by her father since she was young to run the village, but he hasn't really used his knowledge to make her a good leader. She isn't necessarily mean to the other warriors-in-training, but her unique position has made her untouchable and "other", and this partially leads to her banishment. Underneath the armor, Rasmira is a proud but generous soul. She's also hella brave, and if I had to be stranded in the wild I would definitely want to stay near her lean-to. Rasmira may be only slightly less bloodthirsty than Levenseller's Alosa from her previous novels, but her zeal for the kill is focused on the monsters that roam the realm and would happily eat your intestines, not on her fellow humans.

Swoonworthy Scale: 6
Levenseller is getting real good at Good Guy Boyfriends. They may not be setting panties aflame with their bad-boy smolder as they glare at you from behind their Vonnegut paperback, but they're sweet and patient with a good sense of humor, and when you're ready to let love in, let's just say it'll be like a Nelly song (*sings* I said, it's gettin' hot in herrre!).
Talky Talk: A Wild Ride
Kudos to Levenseller as she continues to improve in her writing with each novel! (Not trying to damn her with faint praise here, but recalling her first novel to now I appreciate how she is honing her craft and continually getting better. Writing well is tough!) Warrior of the Wild impressed me with how polished and professional the story arcs, the characterization, and the prose all felt. I picked it up in order to ignore the Super Bowl (does the sound of football make anyone else fall asleep? I hear it and it's like white noise getting me ready for naptime) and I literally did not want to put it down until it was done. Without giving too much away, I love how the storyline with Peruxolo turned out.
The world Rasmira and her friends live in feels part Viking, part Iron Age (though historian I am not, so don't quote me on the exact time period). Their understanding of their surroundings extends only a few miles outside the seven or so villages that exist close by, but beyond that…who knows? It's a harsh place to inhabit, with many unique fictional animals (or monsters, depending on who you ask) that let you know humans are not quite at the top of this food chain.
Bonus Factor: Standalone
The pacing of the book was perfect: I was invested in Rasmira's story from start to finish and nothing felt open-ended or rushed. Epic trilogies have their place, but sometimes you want a one-and-done story!
Bonus Factor: Treehouses
Who doesn't want to live in an awesome treehouse? The one Rasmira stays in may not be super fancy, but it's got a trapdoor in the floor, a fireplace, and comfy beds. Also keeps the ziken at bay. Sign me up!
Bonus Factor: Mythology
While Levenseller doesn't get TOO deep into the religion of Rasmira's village, it did play a significant role in the motivations of the characters (speaking praise for another person out loud meant the Goddess would take note and it'd be like a little check in your "nice" column, and being banished from your village and not finishing your mattugr meant you'd be shut out of the afterlife). I liked how she explored the topic within this fictional setting.
Anti-Bonus Factor: Dan Scott Award for Awful Parenting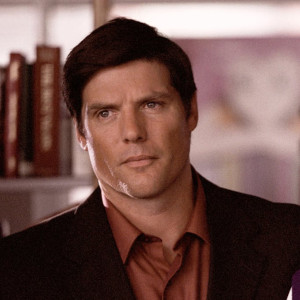 Rasmira's mother is a B-I-T-C-H. She hates the fact that Rasmira's father has put so much time and attention into his sixth daughter (who should have been a son, much to her mother's failure, because we women can totally control these things) and when she has the opportunity to save Rasmira by telling them what she saw, she lies. Since that lie ostensibly leads to certain death for her daughter, I think it's safe to say that this chick is the wooooorst. (Rasmira's dad is no prize either, but that's a whole 'nother thing.)
Relationship Status: The Perfect Blind Date
You didn't tell me a lot about yourself before we met, Book, but, wow, did you make an impression. You took me out into nature on a beautiful hike, regaled me with exciting tales from your past, and won me over with your sincerity. When can we see each other again?
FTC Full Disclosure: I received my free review copy from Fiewel & Friends. I received neither money nor peanut butter cups in exchange for this review. Warrior of the Wild is available now.