Cover Story: Airport Grab
BFF Charm: Yay
Talky Talk: Straight Up With a Twist of Melodrama
Bonus Factors: Charles Wallace, Breakfast Ahoy
Relationship Status: Summer Fling
Cover Story: Airport Grab
It's a situation you pray you'll never have to face, an experience any avid reader dreads. Maybe you forgot your book on the kitchen counter. Or maybe you finished a paperback much faster than anticipated on the first leg of your flight. Whatever the reason, at some point, you'll find yourself face to face with… the airport bookstore. They're the same across the country–rows and rows of crime thrillers, Oprah Book Club selections and romance novels. If they have a YA section at all, it's always full… of Twilight. And even if you're lucky to find a book that sounds mildly interesting, chances are, it will have a cover like this one. Pretty. Bland. Romantic. It's a look designed to attract female readers who are typically fans of Nicholas Sparks and Jodi Picoult. And while this cover is actually indicative of the story, you better believe I'd skip over it at the airport in favor of a pack of gum and a copy of Us Weekly.
The Deal:
Samantha Reed knows her neighbors, the Garretts, reeeally well. And not because she's prone to borrowing sugar or selling them Girl Scout cookies. In fact, Samantha has never actually talked to Mr. and Mrs. Garrett or any of their eight children. Instead, she sits on the little balcony of her window and watches them, mesmerized by the constant activity and colorful jumble of lives, so different from the quiet, restrained world she inhabits. It's the beginning of summer, and Samantha's wild sister, Tracy, is heading to Martha's Vineyard, leaving Samantha alone with her politician mother. While her intensely ambitious mom is beating the campaign trail, Samantha prepares for an ordinary summer of lifeguarding, working at Breakfast Ahoy and hanging out with her bestie, Nan, and Nan's troublemaker twin brother, Tim. But everything changes when Samantha finally meets a Garrett, and he turns out to be even more amazing than she'd dreamed.
BFF Charm: Yay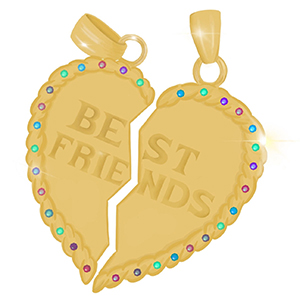 Samantha, you are such a sweetheart! And while I admit that I'm intimidated by your blonde beauty, I think your warm nature would help me get past any jealousy (and, ok, free breakfast at Breakfast Ahoy would help too). For someone who's lived such a sheltered life, you're surprisingly sensitive to other people's feelings, and you're happy to give your time and energy to support your loved ones. You're also a total goody goody, and since my high school self was the same way, I can definitely relate. Plus, I've always wanted a friend who works at a breakfast place because FREE BREAKFAST! That's a really important quality in a bestie, you guys.
Swoonworthy Scale: 7
Dude, if I had a neighbor like Jase Garrett, I'd spend all day staring at him too. Jase is hot (training for football), smart (he's constantly fixing broken cars/machines) and compassionate (he's constantly taking care of his brothers and sisters). He's just as curious about Samantha as she is about him, so when they finally meet, HELLO SPARKS. Plus, guess what y'all… there is actual S-E-X in this book! Holla! And it's SAFE sex, which is even better. The book gets lots of points for sexy time but peaks at a 7 because I'm a masochist and prefer my romantic tension to be stretched out to painful levels rather than satiated too early.
Talky Talk: Straight Up With a Twist of Melodrama
Overall, this is a quick read with believable dialogue and relatively well-developed characters. I totally bought Samantha, Jase, and his vibrant family (seriously, every single Garrett is AWESOME, including one-year-old Patsy who says, "Boob!" all of the time), but I found Samantha's mother and her boyfriend, Clay, to be a little shallow. I enjoyed the premise of the book, but towards the end, events took a sharp turn towards after school special territory. As a lover of contemporary fiction, I'm disappointed when authors feel the need to amp up the drama of ordinary life, especially when they excel in highlighting the ordinary as Huntley Fitzpatrick does. She's got potential, and I hope she follows in the footsteps of Sarah Dessen rather than, say, Nicholas Sparks.
Bonus Factor: Charles Wallace
Since we've been reviewing the Wrinkle in Time series, all of us FYA gals have been squeeing over Charles Wallace, because he's just so adorable and precious and brilliant and weird. Although our reviews of that series are coming to an end, we decided to keep Charles around in the form of a bonus factor. And I'm pleased as punch to award this factor for the first time to George, the four-year-old member of the Garrett family. He's extremely inquisitive and thinks *deeply* about everything, particularly things that scare him like black holes and hurricanes and, well, everything. Everything kinda scares George, but he's never afraid to ask questions. (He actually reminded me a lot of a young Bert from The Truth About Forever.) Plus, the first time he met Samantha, he was not wearing pants. Obviously, I had no choice but to love him.
Bonus Factor: Breakfast Ahoy
As I mentioned, Samantha works at a breakfast place called Breakfast Ahoy. Which is obvs a GENIUS restaurant name. And also I WANT TO GO TO THERE! Sure, she has to wear a skimpy sailor girl outfit, but that's a small price to pay for being surrounded by DELICIOUS BREAKFAST!
Relationship Status: Summer Fling
When the summer began, I wasn't looking for anything serious–just a book that would show me a good time. And that's exactly what My Life Next Door did. It was charming and sweet and a little bit wild, and together we shared some lovely days and scintillating nights. Ours isn't a connection that will outlast the summer, especially since the book started getting a little too intense for me, but I'm still glad we bumped into each other that day on the boardwalk.
FTC Full Disclosure: I received my review copy from Huntley Fitzpatrick. I received neither money nor cocktails for writing this review (dammit!). My Life Next Door is available now.