Cover Story: Delicious but Rude
BFF Charm: Yay
Talky Talk: Straight Up
Factor: Eating Disorders
Anti-Bonus Factor: Dan Scott Award for Awful Parenting
Relationship Status: Big Sister
Trigger Warning: This book includes themes about eating disorders. Proceed with caution.
Cover Story: Delicious but Rude
I am no expert when it comes to anorexia, but this cover seems downright mean. LOOK AT THAT DELICIOUS CHOCOLATE BAR. It should come with its own trigger warning, as it would send 90% of the characters in this book into an anxiety attack.
The Deal:
In an attempt to get her "beach body" ready for "bikini season", Elizabeth started dieting…and four months later, she can't stop. She's dropped forty pounds and four dress sizes, and now her parents have checked her into a treatment center for teen girls called Wallingfield. Elizabeth is determined to convince the nurses and counselors she's better – just enough to get home and lose the weight they force her to gain. Meanwhile, she's dealing with a mother who has her own hang ups about food and weight, an ex-boyfriend whose new girlfriend is dead set on torturing Elizabeth, and now she's receiving mysterious packages from an unknown source.
BFF Charm: Yay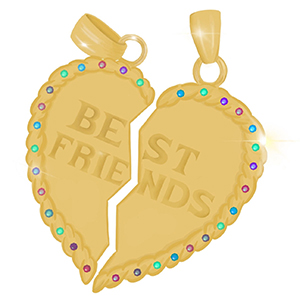 Elizabeth has every right to be in a bad mood. She's battling this really terrible thing, locked up in a hospital away from her friends and family. But she bravely faces her eating disorder with her head held high, and she's even supportive of the people around her and makes a few friends along the way. I never doubted her integrity, courage or fortitude. There were times when she backtracked, or lost faith in herself or one of the girls in her group at the hospital, but she was always quick to forgive others, and even eventually, herself.
Swoonworthy Scale: 3
When Elizabeth starts receiving mysterious gifts in the mail, she wonders if she has a secret admirer, or if, perhaps, the gifts are from her ex-boyfriend Charlie. We get some flashbacks to her relationship with Charlie, and when Charlie's best friend Tristan shows up at the hospital to drop off his sister for counseling, he and Elizabeth slowly grow to like and admire one another. There were a few opportunities for swoon in the pages of this book, but the focus of the story was on Elizabeth and her relationship with herself, so romance always took a backseat.
Talky Talk: Straight Up
Ballard does a bang up job of delivering a book that deals with an Issue but doesn't feel like an Issue Book. What I Lost never veers into after-school special territory. The characters feel real and honest. Some of them succeed and some fail. And though the girls' health struggles are always first and foremost, they weren't one dimensional characters.
Factor: Eating Disorders
What I Lost would be a really difficult read for anyone who is suffering or has suffered from an eating disorder. The characters spend a lot of time talking about ways to cut back on calories/fat/sugar, how to hide food from their counselors, and describing body types in detail. However, books that handle these issues honestly and realistically are so important to have, since nearly 30 million Americans suffer from an eating disorder. Elizabeth's anorexia was the focus of this book – not a sidelined issue or something that was glossed over. I learned a lot from her story without ever feeling like I was being preached to or reading a pamphlet.
Anti-Bonus Factor: Dan Scott Award for Awful Parenting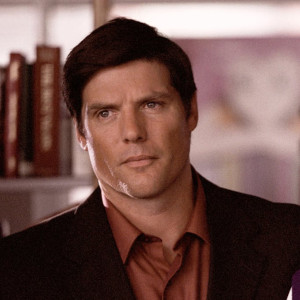 I know that Elizabeth's parents were handling her rehabilitation in their own way, but DAMN Y'ALL. Elizabeth's mother has some major, major food and body image issues of her own, and by refusing to acknowledge them, she was refusing to accept her own role in Elizabeth's health. And while Elizabeth's dad was more supportive, I was continually shocked/angered by the way he would side with her mother so frequently. Ballard did not shy away from pointing out that many of the girls at Wallingfield had mothers with undiagnosed (or even diagnosed) eating disorders, and that eating disorders frequently "ran in the family" so to speak.
Relationship Status: Big Sister
Book, you really worried me! I couldn't help but be afraid of how you'd end up, and I wanted to tuck all your characters under my wings. As your big sister, I want you to know that I think you're really smart and special, and I know you're going to make a difference in this world!
FTC Full Disclosure: I received a copy of this book from Macmillan, I did not receive money or Girl Scout cookies of any kind (not even the gross cranberry ones) for writing this review. What I Lost is available now.