About the Book
Title:
When You Look Like Us
Cover Story: Mixed Media Art Project
BFF Charm: Big Sister
Talky Talk: Black Lives Matter
Bonus Factors: Brothers & Sisters
Relationship Status: LYLAB(rother)
Cover Story: Mixed Media Art Project
I can see this hanging in a student art gallery showcase on some campus somewhere. It looks like if I touched it, it would have texture. There's a lot to look at (what is the yellow thing supposed to be??), but the boy's eyes do a good job of pulling your focus.
The Deal:
Jay is putting his foot down and will no longer be his older sister's keeper. If she wants to be off with her drug-dealing boyfriend getting high and skipping class while lying to Mimi—their grandma and guardian—then it will be on HER…right after he covers for her one more time when sees she didn't sleep in her bed after that party Thursday night.
By Sunday morning, Jay is starting to worry. It's not like Nicole to not even respond to her texts, and now her phone is going straight to voicemail. He's panicked enough to confide in the last person he would think to: Riley, the pastor's daughter and his Sunday School co-partner, a more judgey girl who unironically wears prairie skirts you never did see. When even Riley is worried about Nic's disappearance, Jay realizes he has no choice to come clean with Mimi and even tries to go to the cops for help.
But when the missing person is a seventeen-year-old Black teenager who willingly "hangs around" with drug dealers, help doesn't pour in like it should. If Nic is going to make it home alive, Jay firmly believes he's the only one who will be able to make it happen.
BFF Charm: Big Sister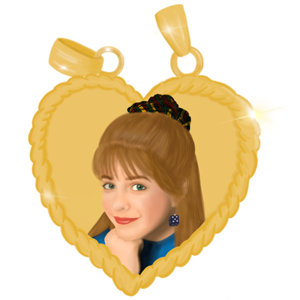 I liked Jay; he is a good mixture of level-headed and jaded youth. He has a support system around him, but he is actively pushing them all away, and it's no surprise when you take into account the trauma he's still processing: his father dead of cancer when Jay was only eight and his grief-stricken mother off in prison for alcohol-related DUIs. He puts so much pressure on his own shoulders—he feels (unnecessary) guilt that his Mimi has to raise him and Nicole, and takes it upon himself to work part-time jobs to contribute to her retirement fund, aww—and it is aging him before his time, which felt all too unfortunate but sadly realistic. We could be buddies, but I'd rather be the cool older sister authority figure he feels comfortable confiding in.
Swoonworthy Scale: 5
Jay assumes Riley is a stuck-up, religious priss because she makes all snide comments and judgments about him whenever they see each other, and so he's shocked when she "braves" The Ducts (the government housing he lives in) to aid him in his search for Nic. But as he'll learn, Riley's damn cool, and while romance was not the focus, I liked their moments together as a break from the missing sister stuff.
Talky Talk: Black Lives Matter
Harris managed to pack a lot into her debut, and did it well enough that I sat down to read "just a few chapters" and only looked up when I was on the last page. Her author's intro explained she may not have been in Jay's exact situation regarding his missing sister, but she went through his experience of being the person who makes the decent grades, wears clothes the "right" way, keeps their nose clean, and still gets written off as a stereotype because of where she lived and what she looked like. Jay's voice felt authentic, age-appropriate, and lived-in, and Harris gave us a deceptively simple slice-of-life story as well as a complex cautionary tale about challenging preconceived notions. While the ending may have wrapped everything up a bit too neatly for some, I appreciated that there was some light mixed in with the heavy. I can't wait to see what she writes next!
Bonus Factor: Brothers & Sisters
Jay and Nic's sibling relationship unfolds through Jay's memories throughout the novel. While it's clear present-day Nicole is kind of adrift in her goals and priorities (don't skip school to get high all day, bebe!) and Jay has begun to feel like he has to be the responsible one, we also learn she's been loving and fiercely protective of Jay his entire life. As an only child, the bond between siblings has always kind of fascinated and perplexed me.
Relationship Status: LYLAB(rother)
The conversation can get a bit heavy when you come around, Book, but I know you've got a lot going on, so I just want to say: I see you and I'm here for you.
Literary Matchmaking
Jackpot
Rico in Nic Stone's Jackpot is another teen like Jay who had to grow up before her time in order to take care of her family.
Charming as a Verb
Henri and Corrine's relationship beats in Ben Phillippe's Charming as a Verb reminded me a bit of Jay and Riley, in that these ladies are awesome, and why does it take people so dang long to see that??
On the Come Up
Angie Thomas' On the Come Up, like Jay's story, also reminds us that you shouldn't judge a person before you actually know them.
FTC Full Disclosure: I received my free review copy from Quill Tree Books. I received neither money nor peanut butter cups in exchange for this review. When You Look Like Us is available now.