Cover Story: Montell Jordan
BFF Charm: Destiny's Child
Talky Talk: Straight(ish) Up
Bonus Factors: Teen Homelessness
Relationship Status: I'll Be There For You
Cover Story: Montell Jordan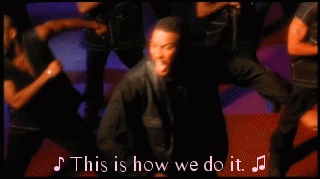 I am almost always here for a great artistic interpretation cover that is refreshingly free of stock photography or Big Faces. I also love the type treatment and color combos, so all in all, this one's an A+ for me.
The Deal:
Linden Rose is a great student, an even better friend to her besties Ham and Seung, and the editor of her school's blog. She is, seemingly, a totally normal teen. The only problem? No one knows she's homeless and has been living in her school. Every day is like a timed obstacle course as Linden manages to sneak around, shower in the locker rooms, carry all her worldly belongings in her backpack, secretly jam doors or windows open, and avoid security checks so that she doesn't end up sleeping in the baseball dugouts again. But when it-girl Bea shows up to school with a bloody lip and Linden decides to write an article about domestic violence as part of her college admission project, she becomes the target of the very much unwanted attentions of Bea's current boyfriend, redneck menace Toby, and Bea's ex-boyfriend, bad boy on a motorcycle Reed. And people paying too much attention is the last thing Linden needs.
BFF Charm: Destiny's Child
Someone call Destiny's Child because Linden Rose is a SURVIVOR, y'all. She's not gonna give up, she's not gonna stop, she's working harder. Despite a literal lifetime of hardship – living in poverty with her mother, hiding in a closet every time a dangerous man came to visit her mother, tracking down her long lost grandmother and managing to spend months living alone inside her school – Linden refuses to be stopped. She's a passionate school journalist, a straight-A student, and she can see the finish line: a scholarship to Willamette University. But she doesn't just look out for herself. She loves her best friends Seung and Ham and would do anything to protect them, and she vows that she'll pay them back for every bite of food they've knowingly or unknowingly given her when she's no longer homeless. There were definitely a few times when I wanted to shake her and scream, "OMG JUST TELL THEM YOU'RE HOMELESS." Because I knew Ham and Seung would do whatever needed to be done to make sure Linden was safe, but I also understood the fear of what might happen to her if word got out.
Swoonthworthy Scale: 6
Linden cherishes her friendships with Ham and Seung more than anything, but things between her and Seung have felt a little charged lately. She's both very much into the idea of taking things to the next level, but also very afraid of putting their friendship at risk (natch) and even MORE afraid of starting something with Seung without being totally honest with him about her homelessness. It's everything a good swoony buildup should be, and the moments when they shared secretive little knee brushes and hand touches definitely had me feeling the butterflies. Unfortunately, I had to deduct a few points for some of Seung's behavior. While he was always really supportive of Linden as a friend, he had a few things to work out in terms of how he treated her as a possible love interest.
Talky Talk: Straight(ish) Up
Where I Live is a quick, contemporary read that wraps some pretty heavy subject matter in a light-hearted, humorous package. But my biggest issue with this book was the writing itself. Sometimes, what I think was meant to be quirkiness translated as straight up weirdness. The dialogue was occasionally a little…off, and the pacing and storytelling felt a bit scattered. The introduction of a second plotline about dating/domestic violence distracted from the main focus of the story. I kept thinking that I wanted more about Linden's struggle with homelessness, a focus on her day-to-day problems and how she can overcome them. And those problems got lost in the rest of the story, which felt more like a run-of-the-mill coming-of-age teen romcom. So while the subject matter was good, the storytelling could use a little polishing.
Factor: Teen Homelessness
According to the National Runaway Switchboard, on any given night there are approximately 1.3 million homeless teens living on the streets, in abandoned buildings, with friends or with strangers. Think about that: 1.3 million. Every night. So any book that shines a light on this issue gets bonus points in my heart. And Rufener gets extra bonus point for candidly discussing the issue of finding tampons, pads and other feminine products when you're homeless.
Relationship Status: I'll Be There For You
While I didn't feel a steamy love connection between us, Book, I am super supportive of you and everything you stand for. I love your fresh, unique outlook on a topic that people need to know about, and I know that there are people out there who will absolutely love you.
FTC Full Disclosure: I did not receive money or Girl Scout cookies of any kind (not even the gross cranberry ones) for writing this review. Where I Live is available now.