About the Book
Title:
Where There's a Whisk
Cover Story: Michelin Stars
Drinking Buddy: House Wine
MPAA Rating: PG-13 (sexuality, adult humor)
Talky Talk: Bon appetit!
Bonus Factors: Reality TV, Cooking
Relationship Status: Positive Yelp Review
Cover Story: Michelin Stars
I don't normally like covers that rob us of our chance to form mental images of the characters, but the cartoon versions of the big players really work for me. Props to the cover designer for giving Peyton the figure of a professional dessert maker.
The Deal:
Peyton Sinclaire, an aspiring baker, has just gotten the chance of a lifetime. She'll be one of eight young cooks selected to compete on Top Teen Chef. Desperate to leave her impoverished town in the Florida panhandle, Peyton is ready to take the Big Apple by storm, and maybe get out from under the shadow of her criminal father. And if she wins the competition, she'll get a scholarship to her dream culinary school. She's about to hit the big time.
But this is reality TV, and it's not just cooking that counts, especially when the viewers can't taste what you've prepared. The producers want drama. Backstabbing. Rivalry. Romance.
Sharing a luxurious apartment with her seven co-competitors, Peyton soon finds herself fending off advances from Hakulani, the Hawaiian hottie, and Paulie, the amiable Jersey boy. But she seems to be on Dani's shit list, a rich girl who has it out for Peyton. Plus one of the judges seems determined to send her home and the producers keep giving her a script. Peyton would be furious that she's not being judged solely on her cooking ability, except for one thing: she's not the best chef here. So is she willing to play the game? Play the guys off each other and trash talk Dani? Or will she take the moral high ground and go back to Florida and waitress for the rest of her life?
Drinking Buddy: House Wine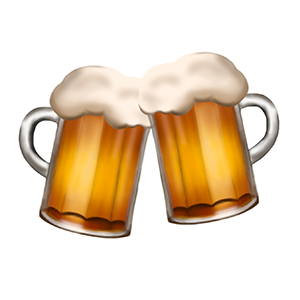 I really liked Peyton. She was a country girl who fears ending up like most girls in her small town: pregnant, married to a loser, and working a dead end job forever. But with her father in jail for white collar crimes, she doesn't exactly have a trust fund she can tap. At the same time, she's an extremely talented baker, even if she does feel outclassed. And Peyton never lets the show damage her moral compass…the subplots she involves herself in are of her own making. The producers are insisting she play the white trash yokel and badmouth her poor family…no thank you. She'll create her own character.
MPAA Rating: PG-13 (sexuality, adult humor)
We get the impression that Peyton was never extremely popular with the boys, and it falls to her roommate to point out that not one, but two of her fellow contestants are flirting with her. But are they doing it out of attraction or because they'll get more screen time? This book could almost have had a simple PG rating. No sex, no drugs, no violence, very little swearing or crude humor. And it still kept me turning pages.
Talky Talk: Bon appetit!
I full expected not to like this book. I do not care for reality TV in general or cooking shows in specific. I only picked this one up because I left the book I was reading at my father's house. And I couldn't put it down. Not only was Peyton charming, but all seven of her costars were engaging. They easily could have run together or become tropey stereotypes, but they were all unique enough to easily keep track of. I became invested in Peyton and her friends, both in the competition and off camera.
Unfortunately, Peyton seems to have sprung to life ten minutes before the first show. We know her father is in jail, her mother is distant, and she works for her aunt. And that's it. No real details about her father's crime. No mention of past boyfriends. No mention of any friends, actually. When we're in a first-person narrative with a lot of heart to hearts with other characters, we need more than just a nod to their past. I feel like I missed a chapter somewhere.
Still, I did find myself guessing which competitor would be the next to go, and was kind of surprised at some of the eliminations. I guess it took a book about TV to get me interested in the genre.
Bonus Factor: Reality TV
Peyton kind of naively believed she'd be judged on her cooking ability alone. But when she botches the first couple of challenges she's shocked when someone more talented is sent home. She soon realizes that the producers want to stick her in the middle of a love triangle, while prodding her to have a screaming cat fight with Dani. Will Peyton allow herself to be dragged into this soap opera for the greater good? And might she end up hurting someone in the process?
Bonus Factor: Cooking
I do not like cooking shows. My wife, Sandy, loves them, but I can only stand so much 'Now you must make a five course meal out of penguin eggs and soy sauce while juggling forks and tap dancing.'
Peyton's show wasn't so intense. Yes, there were challenges, but more of the 'Cook without dairy' variety. And the author did a good job of putting everything in layman's terms, so I didn't feel stupid because I didn't know what a 'spatula' was.
Top Teen Chef wasn't only about cooking and drama. The kids are taken on tours of New York City's famous landmarks and get to visit unique restaurants. A place where you eat dessert first? I'm down.
Relationship Status: Positive Yelp Review
I don't know if I'll revisit this book again, but I'll sure as heck gobble up whatever the author writes next.
FTC Full Disclosure: I received a free copy of this book from the publisher, but no money or one of those ridiculous situations where I could force an opponent to cook in a zany hat.
Literary Matchmaking
Nerve
Jeanne Ryan's Nerve shows a much darker side of reality TV.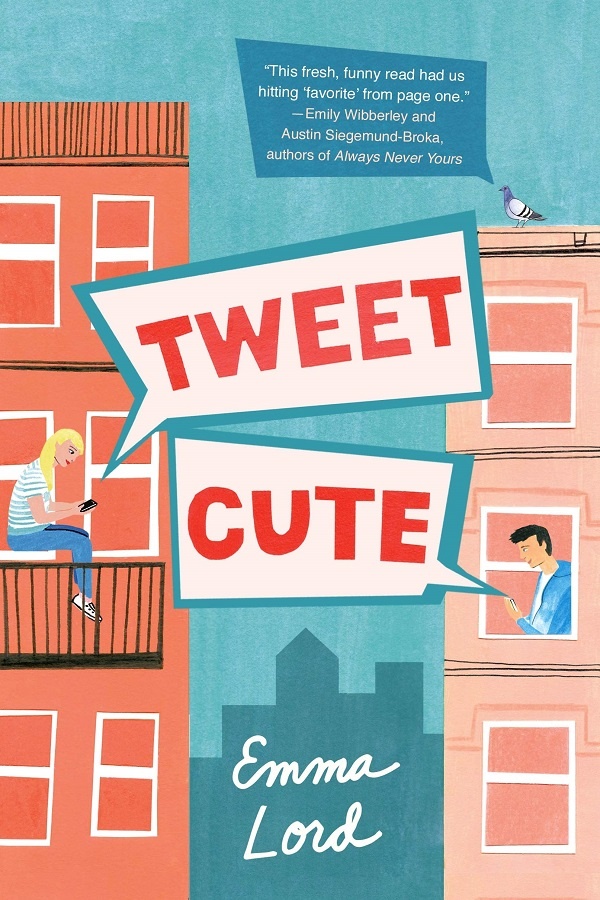 Tweet Cute
Emma Lord's Tweet Cute combines both cuisine and social media.