About the Book
Title:
While You Were Dreaming
Cover Story: Who was that masked YA superheroine?
Drinking Buddy: Ek jaam, Sonia ke naam!
MPAA Rating: PG-13 (language, alcohol use)
Talky Talk: If You Liked the Movie…
Bonus Factors: immigration, Found Family
Bromance Status: Comfort Food
Cover Story: Who was that masked YA superheroine?
Chef's kiss. There's Sonia with her costume and overflowing backpack. She's Indian-American, cute enough to attract the boys but not super-sexualized. Can we get more of this?
The Deal:
Sonia Patil is just trying to live her life. She's an Indian-American geek, too nerdy to ever catch the eye of James, the Indian-Liberian hottie who works in the nearby bookstore. She wants to impress him with a homemade costume for the store's cosplay event, but her obnoxious boss at the sub shop where she works makes her take the late shift. She'll die in obscurity.
But everything changes that night. She's alone on the street when James has a medical emergency and falls into a canal. And Sonia, in full costume, dives in and rescues him. Now that's what I call an icebreaker!
Except…Sonia can't wait around and accept the accolades of the gathering crowd. You see, while Sonia is a native-born American, her sister, Kareena, is not. Their mother brought her to the US on a medical visa when she was an infant. And now their mother has been deported. If Sonia starts garnering a lot of attention, someone might do a little digging into her family history, and discover her illegal sister. So Sonia, still in mask and cape, vanishes into the darkness.
Soon the world wants to know who this caped crusader is, with speculation running rampant. Meanwhile, Sonia goes to visit James in the hospital, under the guise of bringing him his schoolwork. And somehow, his parents and his older brother Niam get the impression that Sonia is James's girlfriend. With James still too ill to communicate, should Sonia just kind of go along with this? Especially with Niam, his judgey and hot brother who actually has a lot in common with Sonia?
Drinking Buddy: Ek jaam, Sonia ke naam!
Sonia was a cute heroine, in both the literary and caped sense. She never meant to pull off this 'Shadow' persona (that's what they're calling her online), but it's kind of cool. She doesn't deliberately pose as James's girlfriend, but doesn't go out of her way to correct his family. And when James's ex-girlfriend Sam insults her, she 'accidentally' spills coffee all over her. You gotta love that.
MPAA Rating: PG-13 (language, alcohol use)
So once James recovers, he's very thankful to Sonia for saving his life, but is willing to keep her secret. And Niam…while James was recovering, he and Sonia became good friends. Gosh, isn't it sweet that two hot boys are just so nice and friendly to her?
This book fell in the trope of the nerdy girl who is oblivious to the fact that one or more guys are totally smitten with her. Even when James asks her to a school dance, she automatically assumes it's payback for her heroics, nothing else.
And both brothers have dimples. I effing hate dimples on YA guys.
Talky Talk: If You Liked the Movie…
I've never seen While You Were Sleeping (except for the testicle scene) but I'm told this is a YA take on that. I can buy it, though James makes a quick recovery and the wacky misunderstandings are quickly cleared up. But being the love interest of two brothers…playing with fire, man.
Bonus Factor: Immigration
Sonia's sister Kareena had leukemia as a child and their mother brought her to the US for treatment, where Sonia was born and where her husband died. And they all made a life there. But now Kareena is in remission. And one day INS just swooped up her mother and sent her back to India. Sonia, who's a minor, and Kareena, who is not a citizen, live in fear of someone finding out their situation. Should Kareena apply for an exemption under DACA, or would that just risk exposing everything? What does Sonia do when the school wants to talk to her mother? Mom can only get up at 4:00 AM Indian time to chat with the principal so many times. Can't a girl just live her life?
Bonus Factor: Found Family
Sonia's mother is in India, and while she's only a text/phone call away, with time zones and all it's hard to have long heart to hearts. Sonia's ex-best friend, Candice, ghosted Sonia when her mom got deported, and now is hanging out with Sam, James's obnoxious ex. And Kareena has become morose lately. Who can blame her? At 19 she has to work to support her family. Still, Sonia would like to attend a party without a massive guilt trip.
Then Sonia meets James and Niam's Liberian father who spouts dad jokes, and his Indian mother who insists she call her 'auntie,' even after she realizes Sonia isn't really dating her son… I mean, a woman who hugs her and worries about her and feeds her… Sonia's been missing that.
And then there's Hana, her terrifying goth coworker. The girl who threatens Sam with physical violence for being rude to Sonia. The girl who explains that the brothers have more than a friendly interest in Sonia and that's not surprising. The girl who is willing to play guinea pig for Sam's fashion experiments.
Sometimes family is where you find it.
Bromance Status: Comfort Food
I had no doubt Sonia would find her happily ever after and with whom, but this was still a pleasant, light read.
Literary Matchmaking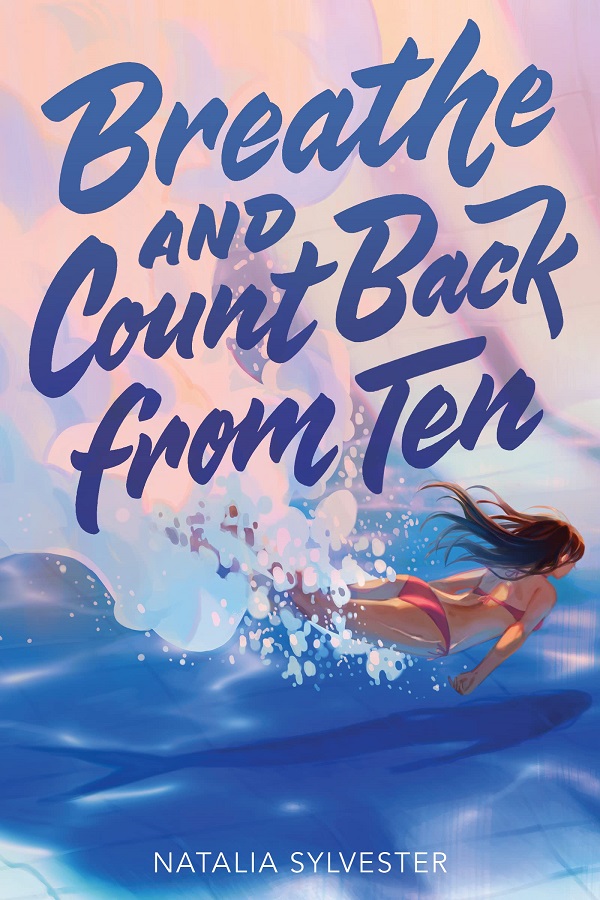 It All Comes Back to You
Like Indian kids in fresh takes on 1990s rom coms? Try Farah Naz Rishi's It All Comes Back to You.
FCC full disclosure: I received a free e-copy of this book from the publisher, but no money or delicious Indian food.