About the Book
Title:
Wicked Fox (Gumiho #1)
Cover Story: Manhwa Style
BFF Charms: Eventually x 2
Talky Talk: Graceful Cross-Cultural Bridge
Bonus Factors: Folklore, Friendship
Anti-Bonus Factor: Dan Scott Award For Awful Parenting
Relationship Status: Wicked Cool
Cover Story: Manhwa Style
This cover is drawn a little like a graphic novel, and it's as beautiful and sinister as the story itself. Miyoung looks just like she's described, with the moon that gives her power right behind her. I like that Jihoon is slyly watching her over his shoulder while she glares at the viewer. It sums those two up pretty well.
The Deal:
Gu Miyoung is a gumiho, a shapeshifting fox spirit who needs to drain gi (life energy) from humans in order to survive. She hunts by a strict set of rules: only prey on the wicked, kill as painlessly as possible, and never let anyone see her true self. When she rescues an innocent teenager from a dokkaebi (a goblin-like monster) one night, however, that third rule goes out the window. Ahn Jihoon, the boy she rescued, is fascinated with her and her mythical world, and he wants to know more. But can predator and prey ever be friends, let alone fall in love?
BFF Charm: Eventually x 2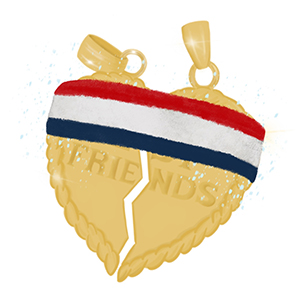 Miyoung and Jihoon are very reserved people in their different ways. They don't open up easily, either to the audience or to each other, but when they do, it's worth it. Beneath her coldness and his charm, they are both lonely and need someone to trust.
Swoonworthy Scale: 6
I love "Grumpy/Sunshine" romances, especially when the grumpy one is a girl. (Let's just say I can relate.) Jihoon's determined (but never disrespectful) efforts to cheer Miyoung up and her brusque retorts made me smile more than once. He sticks earbuds in her ears so she won't have to overhear the school bullies gossip about her. She shoves an umbrella at him on a rainy day because his human immune system needs it more than she does. Their romance is a slow burn, given both their abandonment issues (see Dan Scott Award below) and the fact that she could – you know – eat him, but it's a slow burn that simmers. Kat Cho has mentioned in interviews that she was inspired by Korean drama series, and you can feel it. Here's Jihoon remembering a K-Drama-worthy almost-kiss in a storm:
"He'd wondered if she would taste like rain. He had the suspicion she'd taste like lightning."
Talky Talk: Graceful Cross-Cultural Bridge
Cho somehow makes her dialogue and narration sound like the subtitles of a K-Drama while still letting it flow as natural American English. The Korean words she peppers into the text, such as family terms and honorifics, serve to clarify the relationships between the characters for those who understand them, and for those who don't, they add to the richness of the setting.
Bonus Factor: Folklore
I didn't know that much about Korean myths before I read this, but I didn't have to. Cho includes short tales between the chapters that introduce the world she's writing about without infodumping. Besides, they also show just how long and tragic a history Miyoung is up against if she wants to rewrite her own ending.
Bonus Factor: Friendship
Jihoon introduces Miyoung to his group of friends, a sassy girl named Somin and a shy nerd named Changwan. They take a while to warm up to her and vice versa, but the banter that develops between the four of them is both funny and heartwarming.
Anti-Bonus Factor: Dan Scott Award For Awful Parenting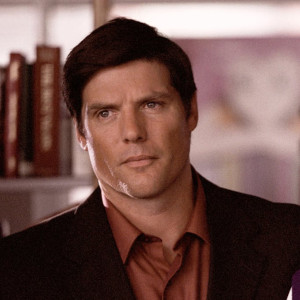 Jihoon sums up his divorced, absent parents as follows: "They were perfect for each other, actually. Each one thinking only of themselves with no thought for the consequences." As for Miyoung, her immortal gumiho mother is both cold and possessive. The only thing worse than the way she treats Miyoung is when we find out her reasons why.
Relationship Status: Wicked Cool
Dear Book, I saw you glowing in the moonlight. I'm scared, but also fascinated. Please don't leave until I can get to know you better.
Literary Matchmaking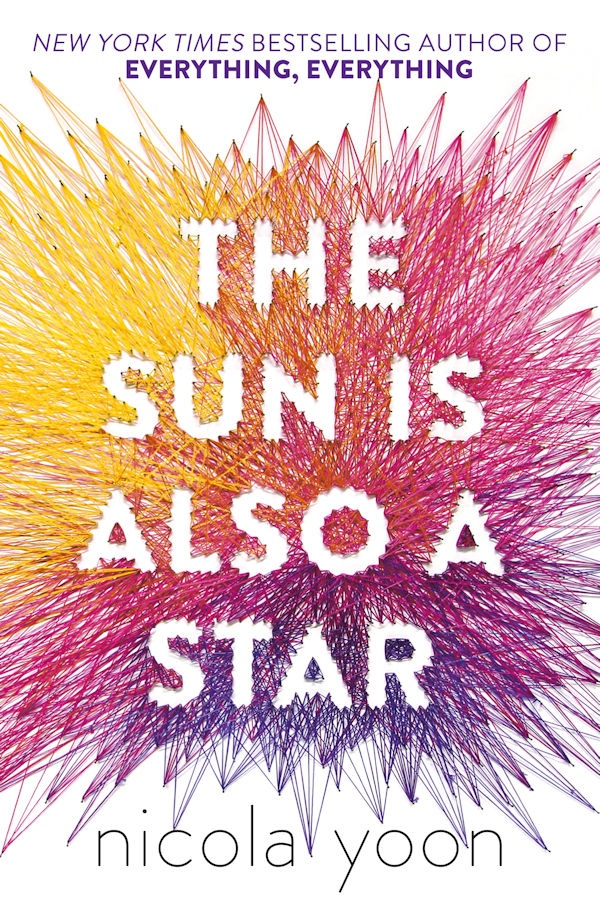 The Sun Is Also a Star
The Sun Is Also A Star by Nicola Yoon also features a grumpy/sunshine couple, Korean culture, and complicated family relationships.
The Red Palace
The Red Palace by June Hur further explores the history referred to in Cho's between-chapter folk tales.
FTC Full Disclosure: I received no compensation for this review. Wicked Fox is available now.