Cover Story: Pretty but Boring
BFF Charm: Yay
Talky Talk:  Straight Up
Bonus Factors: Diversity, Girlfrands
Anti-Bonus Factor: Patty Chase Award for Awful Parenting
Relationship Status: One Date Wonder
Cover Story: Pretty but Boring
Oh look, a stock photo of a girl looking out over the ocean! What a fresh and innovative idea for a young adult novel! In fairness, though, Ivy does live on the bay and has a beach in her backyard.
The Deal:
For generations, the women of the Milbourn family have been extraordinary—Pulitzer Prize winning poets, sought after portrait artists, singers—but they've also died young, tragic deaths. Some call it a legacy, but Ivy Milbourn considers it a curse. Either way, Ivy's mother couldn't handle the pressure and abandoned Ivy to live with her grandfather when she was just a baby. Now, Ivy's about to be a senior and she's looking forward to an easy summer in her little beach town, free of classes and her grandfather's less-than-subtle prodding for her to live up to the family name. But those plans are dashed when Ivy's mother suddenly returns home with two young daughters in tow.
BFF Charm: Yay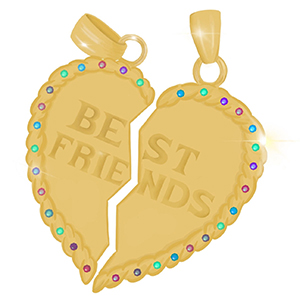 For someone who grew up with Milbourn-level pressure to be extraordinary, Ivy Milbourn is a fairly well adjusted gal. She swims, she reads, she occasionally writes poetry. She has a great group of girlfriends. Sure, she worries that she won't be a legacy the way her grand-, great-grand-, and great-great-grandmother were, but she doesn't let it drive her crazy. What I liked best about Ivy, however, was how compassionate she was toward others. She immediately attempts to bond with her younger sisters, even if they occasionally rebuff her advances, and is always patient, kind and open-minded with her friends.
Swoonworthy Scale: 5
Ivy has spent most of her life hanging out with the housekeeper's son, Alex, who lives in the carriage house behind her own. Alex is very much a boy: he loves baseball and challenging Ivy to swimming races, but he also gets a little protective and jealous when Ivy is paired up with her grandfather's star student, Connor, to work on a poetry project. Connor is a Soulful Barista™ who helps Ivy to realize that she has value, not just as a Milbourn, but as her own person.
Without giving too much away, I will say there are a handful of sexy scenes in this book, but for whatever reason, the chemistry didn't quite ignite for me the way it has in some of Spotswood's previous books. (*ahem* this one in particular)
Talky Talk: Straight Up
As a contemporary novel, Wild Swans is a departure from Spotwood's previous alternate history books. Her writing is thoughtful, her characters are relatable, and her setting is gorgeous. This is a great coming-of-age story for anyone who has dealt with too-heavy expectations. However, while I'm usually all about some contemporary YA, I found myself missing the (literal) magic of her last books while I read this one.
Bonus Factor: Diversity
Wild Swans isn't an issues book about sexual identity or race, but it does include a lot of characters from different walks of life. Connor is biracial, while Alex is Latino. Ivy's best friend Claire is bisexual. Eli, the little brother of Ivy's other best friend Abby, is figuring out his own gender identity at a young age, which challenges Abby and her family to come to grips with something they don't completely understand yet. I appreciated the portrayal of a diverse group of people as just that: a group of people.
Bonus Factor: Girlfrands
I love a good group of girlfriends, and Ivy's best friends Abby and Claire were the best kind. Claire is fiercely loyal and protective while being outspoken about her feminism, activism and bisexuality. Abby is a bit more conservative but, as she deals with her own family issues, she's unfailingly supportive and loving.
Anti-Bonus Factor: Dan Scott Award for Awful Parenting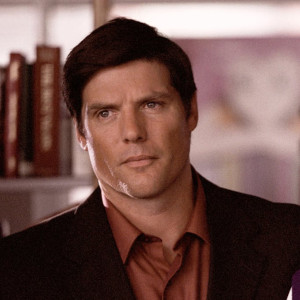 Not to be dramatic, but Ivy's mother Erica is the *literal* worst. She abandoned Ivy, then had two more daughters and didn't even tell them about their big sister. And when she shows back up in Ivy's life, she expects everyone to lie to the girls and pretend like Ivy is their aunt. She clearly has issues with the Milbourn family legacy, but unlike Ivy, she blames everyone else for her problems.
Relationship Status: Let's Be Friends
Book, you were pretty and nice. And I can tell you're probably a great catch for someone else. I just wasn't feeling the chemistry between us. Plus, I obviously have a huge crush on your older sibling.
FTC Full Disclosure: I received a free review copy from Sourcebooks. I did not receive money or Girl Scout cookies of any kind (not even the gross cranberry ones) for writing this review. Wild Swans is available now.