Cover Story: Montell Jordan
BFF Charm: Yay!
Talky Talk: Straight Up
Bonus Factors: Winning the Lottery, Childhood Besties
Relationship Status: Jackpot
Cover Story: Montell Jordan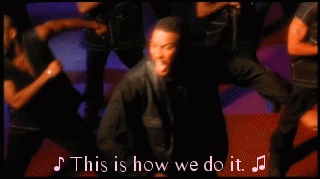 I'm so glad Jennifer E. Smith's publishers quit with the black and white covers (which were fine but getting a little stale) and let loose with some COLOR. Not only is this artwork eye-catching and playful, it also ties in well with the storyline, particularly the bear and the alligator, which both reference the nicknames of the two main characters. That confetti is well earned.
The Deal
Alice, Leo, and Teddy have been inseparable ever since they were nine, when Alice came to live with cousin Leo's family after her parents died a year apart from each other, and Leo's friend Teddy instantly became her friend, too. But lately, Alice's feelings for Teddy can no longer be filed under platonic, and she vows to tell him on his 18th birthday, when she hands him a lottery ticket as a gag gift.
Everything suddenly changes, but not in the way that Alice expects, because she chickens out on telling Teddy the truth. Oh yeah, and also because that ticket? It's a winning number, and now Teddy is a millionaire.
BFF Charm: Yay!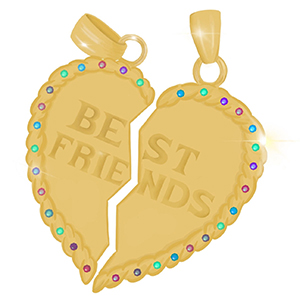 From the outside, Alice might seem too good. She's the type who's always volunteering, whether she's at a soup kitchen or tutoring sessions at the library, and if I didn't know her well after reading this book, I might roll my eyes at the whole saint act or yawn, because booooring. (I know, I'm a bad person.) But it's not an act, and while Alice's motives are pure, they're far from bland. This is a girl who knows real loss, and the resulting compassion makes her a kind and loyal friend, one that I would count myself lucky to have.
Bonus charm goes to Leo, who really deserves his own book because that dude is both incredibly sweet and insanely cool.
Swoonworthy Scale: 6
It's easy to see why Alice has fallen for Teddy. He's cocky and charming, yet their history together offers a window into his more tender side. Alice knows, for example, that Teddy and his mom are struggling to get by thanks to his dad (who has been out of the picture for a while) gambling away their life savings, so sudden wealth hits Teddy in a sensitive spot. The introduction of that kind of money would affect anyone, but Alice is worried that it will transform Teddy entirely, and she could be right.
To put it plainly, things are complicated between them, especially since Teddy is the King of Mixed Signals. And then there's Sawyer, a junior in Alice's art class, who is clearly a solid guy and, most importantly, tall.
Talky Talk: Straight Up
Windfall is Jennifer E. Smith at her best. This novel has all of her trademarks—engaging characters, tingly romance, a quiet but strong emotional resonance—interwoven with more complex themes. This isn't just a book about love or heartache; it's a thoughtful exploration of expectations, the ideals that we strive to live up to and the burdens that we place on others. Alice's story is still YA, but it feels grown up, and as a long-time fan, it's exciting to see Smith's writing reach new heights.
Bonus Factor: Winning the Lottery
Well, DUH. There may be some downsides to a sudden influx of major dough (and those are acknowledged in the book), but I gotta say, it was a blast to be vicariously rich through Teddy. He hires limos and wears fancy clothes! He takes the basketball team on a free trip to Mexico! He buys an entire building!! Some might call that irresponsible, but I call it AWESOME.
Bonus Factor: Childhood Besties
The connection that Teddy, Leo and Alice share is something special, and I particularly adored the trust and candor between Alice and Leo. When it's just the two of them, there's an air of comfort in their familiarity that feels so warm and genuine, like being wrapped in a hug.
Relationship Status: Jackpot
I really lucked out with you, book. Your combination of poignancy, vibrant characters, and a compelling journey is practically an embarrassment of riches, and I sure wasn't stingy in my enjoyment of our time together. They say that nothing is a sure bet, but you were clearly worth the gamble.
FTC Full Disclosure: I received a free copy of this book from the author, but got neither cocktails nor money in exchange for this review (dammit).