About the Book
Title:
Wintersong (Wintersong #1)
Cover Story: Wintry
BFF Charm: Let Me Love You
Talky Talk: Historical Fantasy
Bonus Factors: Shades of Labyrinth, Music, Mysterious Loner Faerie
Relationship Status: Let's Get Lost
Content Warning: Although there are no detailed scenes of assault in Wintersong, there are some scenes involving drunken lack of inhibition and handsy goblins that might be triggering to some readers.
Cover Story: Wintry
Everything about this cover makes me chilly, from the snow in the globe to the hints of snowflake surrounding it to the cool colors. And yet, that rose doesn't look frozen—there's magic afoot!
The Deal:
As the eldest daughter, Liesl has given up a lot for her family. She works in their inn, helping to make ends meet, while her father drowns his lack of success in drink and her mother suffers in silence. She supports her younger, more beautiful, sister in her betrothal to the most eligible bachelor in town, regardless of the fact that Liesl has feelings for the same guy. She accompanies her brother when he plays the violin, content to be relegated to the background, even though she's an equally skilled musician and the composer of much of his music. Her only escape is the Goblin Grove, a magical place in the forest outside of town; a place where, when she was younger, she met with a mysterious young man who wanted her hand in marriage.
When Liesl's sister goes missing, Liesl knows who to blame: Der Erlkönig, The Goblin King, who just so happens to also be the mysterious friend from her youth. She tracks her sister to the Underground and makes a bargain with the Goblin King: Liesl will take her sister's place as his bride. Liesl's surprised to find that he's maybe not as bad of a guy as all the stories make him out to be, but some stories—the stories about the wives not faring so well—are all too true.
BFF Charm: Let Me Love You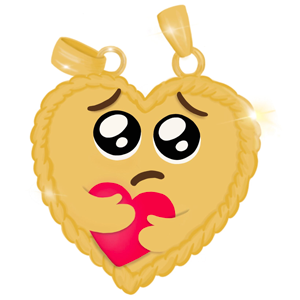 I feel for Liesl. Her family, while not truly terrible, has caused her to become little more than a background character in her own life. She's forced to play second fiddle to both of her siblings, who are lovelier and more talented (or more marketable) than she is. And because she's a loyal, selfless young woman, she never makes a fuss when she's walked all over for the umpteenth time. I would love to be able to be Liesl's cheering section, to help her see that she's just as worthy of praise, accolades and love as her sister and brother are, if not more.
Swoonworthy Scale: 8
It's a known fact in Liesl's world that the Goblin King is a bit of a lothario, someone who steals young woman to the Underground to become his wife. Kidnapping and forced marriages don't typically equal swoon, but Liesl and Der Erlkönig have a charged history.
Talky Talk: Historical Fantasy
Wintersong takes place in the Bavarian region of Germany, in (I'm assuming) the late 1700s. Certain famous historical and musical figures are mentioned—including Mozart and Vivaldi—so it's clear that the novel has roots in reality. The Goblin King folklore is also familiar. However, this isn't to say that the book isn't unique. Using familiar elements, S. Jae-Jones has crafted a haunting, bittersweet tale that sticks with you long after the final page is turned. Liesl's struggle to figure out her place in the world resonates, even while it happens in the mystical Underground in a past most modern readers can't really relate to.
Bonus Factor: Shades of Labyrinth
Every time Der Erlkönig's "halo of fine, pale hair" was mentioned, I couldn't help picturing another iconic Goblin King.
Bonus Factor: Music
Jae-Jones has to be a musician. Her depictions of the music, and the way the music made her characters feel, in Wintersong were poetic and lush. As a non-musician, I didn't always understand the references or fully grasp what was being described, but as a general fan of music, I understood enough to know that it was meaningful.
Bonus Factor: Mysterious Loner Faerie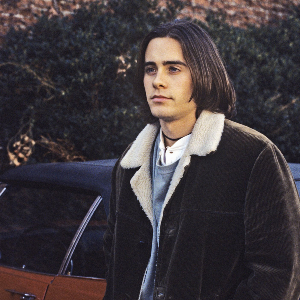 Wintersong's Der Erlkönig is at times sexy, creepy, frightening and sweet. He's a character who's definitely more than meets the eye, and much more complex than the traditional Goblin King lore might suggest.
Relationship Status: Let's Get Lost
Looking back, I wish we'd met on a cold evening next to a roaring fire, Book. Your story is otherworldly and haunting, and makes me want to curl up under a thick throw blanket with a cup of hot tea. I felt myself vanishing into the Underground while reading, and it was hard for me to want to return to the real world.
FTC Full Disclosure: I received a copy of this book from Thomas Dunne, but got neither a private dance party with Tom Hiddleston nor money in exchange for this review. Wintersong is available now.