Cover Story: Sprouting
BFF Charm: Meh
Talky Talk: Lyrically Bland
Bonus Factors: Magical Woods, Witches
Relationship Status: Lakeshore Neighbors
Cover Story: Sprouting
I love that the leafless branches are coming out of the letters in the middle. It's clever and kind of creepy.
The Deal:
You can call Nora Walker a witch; everyone else does. They will also probably use additional less-than-kind descriptors, and those words won't be true. But a witch? Yes, Nora comes from a long line of them, women made of the woods and stardust, who feel a pull towards the Wicker Woods, a deadly and magical place that you can only enter when the moon is full and you've whispered your name to the trees three times. Nora dutifully enters the wood every month, searching for items that people have lost or forgotten. Then one night, after a terrible snowstorm that has snowed-in everyone who lives around Jackjaw lake, she finds a very unusual artifact: a teenage boy, so still and frozen he could be dead. But when Nora touches his hand…he opens his eyes.
It's impossible for any living creature to last more than a night in the wood, even if they are a Walker witch. So how has Oliver—a boy from the camp across the lake who has been missing for two weeks—survived the cold and the woods and still managed to be okay? And why is a bone moth—a portend of death—following Nora around?
BFF Charm: Meh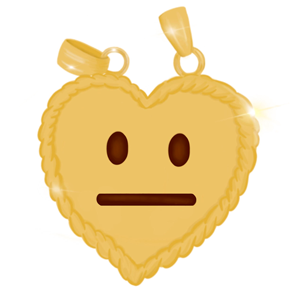 There's nothing glaringly wrong with Nora, but in living alone with only her mother and her grandmother for so long, she seems to be lacking in certain people skills. Her entire life revolves around wandering into an evil forest one night a month and obsessing over her family history (and then, eventually, a guy). It's not the witchy stuff I'm personally interested in, and I have no idea what we'd talk about after a while.
Swoonworthy Scale: 3
It can be hard to pull off a "fated" for one another kind of romance and make it believable and deep. Unfortunately, this was a straight up case of instalove. I understand why Nora and Oliver would initially be curious about one another, but after that, there wasn't enough chemistry to really make me believe they fell in love within a few days. Oliver's selective amnesia ended up detracting from his character growth because we had no idea who he really was before and not enough action happening to show us who he is now.
Talky Talk: Lyrically Bland
Ernshaw's words were very pretty. I could sense the book she was going for, like something unusual you notice out of the corner of your eye, but when you look for it directly it's not there. I was frustrated by a lot of the repetition in Nora's internal monologue. The plot seemed to lose steam somewhere in the middle and never really recovered. I was eagerly hoping the Wicker Woods would have a much bigger part than they actually did, and I wanted it to be spookier. We're informed this wood is an almost-evil entity and that unnatural things lurk around every corner but—we never actually see anything. My favorite parts were the short tales of former Walker witches and their spells that separated the chapters, especially when the main plot dragged. Ultimately, there was a lot of potential but not enough substance.
Bonus Factor: Magical Woods
Nora finds all sorts of random objects in the woods and decorates her family home with them. I wouldn't want to go wandering around a creepy wood in real life, but it's sure fun to tag along with a book character as they do so.
Bonus Factor: Witches
Nora's family has lost touch with "real" magic generations ago, but each Walker woman has a nightshade, a unique gift that helps them (or hinders them, depending on what it is). Nora's grandmother could walk in people's dreams; her mother can speak to honeybees; one of her ancestors could speak any language they wanted. Nora doesn't know what her nightshade is, and at this point, she fears she doesn't have one.
Relationship: Lakeshore Neighbors
I thought we could be friends, but it seems this dalliance of ours was short-lived and not wholly satisfying. Our parents have neighboring lake houses, so we'll probably run into each other next summer, but feel free to simply wave and carry on.
FTC Full Disclosure: I received my free review copy from Simon Pulse. I received neither money nor peanut butter cups in exchange for this review. Winterwood is available now.