About the Book
Title:
Wires and Nerve, Volume 2: Gone Rogue (Wires and Nerve #2)
Cover Story: Go Team
BFF Charm: Heck Yes
Talky Talk: Wrap Up
Arty Art: Copy Cat
Anti-Bonus Factor: TEABS
Relationship Status: Forever and Always
Danger, Will Robinson! Wires and Nerve, Volume 2: Gone Rogue is the second book in the Wires and Nerve series. If you have not read the first book—Wires and Nerve, Volume 1—turn away now. Do not pass go, do not collect $200. If you have read the books, however, feel free to continue below.
Cover Story: Go Team
Where the first Wires and Nerve cover focused solely on Iko, this cover makes it apparent that the story is a team effort between Iko and Kinney. I also still really love the pops of orange; it's such a striking contrast to the blue tones.
The Deal:
Alpha Lysander Steele and his band of rogue, genetically altered wolf-human hybrid soldiers continue to make trouble for Cinder, a.k.a. Selene Blackburn, the new Lunar queen. Iko's sworn to take them all down, but it's proving more difficult than she expected. And with New Beijing's Peace Festival coming up, and Cinder's return to Earth imminent, the danger and need to stop Steele once and for all is all the more pronounced.
BFF Charm: Heck Yes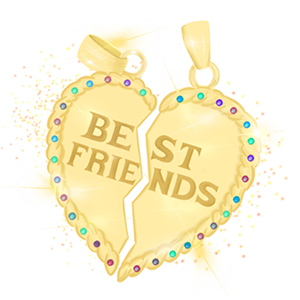 Iko's such a huge personality—even if you don't like her at first, she's going to make you like her in the long run. She continues to be a wonderful and essential part of the Lunar Chronicles team, and a total badass when it comes to dealing with Steele and his rogue wolves. In fact, I think I've decided that she'd probably be the best of the Lunar Chronicles's characters to have as a friend, and I am positive it's more than her android programming that makes her that way.
Swoonworthy Scale: 7
Although Iko and Kinney are still up to their old enemistry ways, there are super sweet moments between a few of the other Lunar Chronicles couples that will have longtime fans swooning.
Talky Talk: Wrap Up
Gone Rogue had a finality about it that I haven't yet felt from the Lunar Chronicles series; even at the end of Winter, I felt like there was more story to tell. It's sad, from a certain perspective, because I love adventuring in this world, with these characters, so very much. But if it's finally, totally, come to an end, Meyer's done a great job of wrapping the series up. The main plot of Steele's mission of vengeance against the Lunar royalty drags on maybe a little too much, but when I remind myself that this is a Wires and Nerve book, not another Lunar Chronicles novel, I'm OK with it.
Arty Art: Copy Cat
Before jumping in to Gone Rogue, I didn't realize that this second volume of Wires and Nerve had a different artist than the first. But Gilpin did an amazing job of making his art look super close to Doug Holgate's original art, which creates a cohesive set of books. And the limited color palette of blue, black and white are still used to their full effect, making for a moody, but diverse feel.
Anti-Bonus Factor: TEABS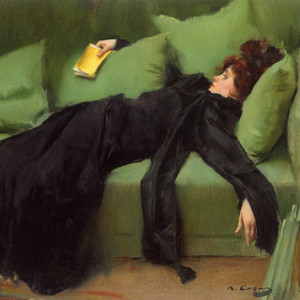 I know I said that I was OK with Gone Rogue's finality, but I'm not unfeeling. I'm really going to miss these characters and their delightful and daring adventures.
Relationship Status: Forever and Always
We've got a strong connection, Book, forged through battles and celebrations and love and loss. I can't imagine my life without you, and—thankfully—we can get together and revisit all our adventures whenever I want.
FTC Full Disclosure: I bought a copy of this book with my own money and but got neither a private dance party with Tom Hiddleston nor money in exchange for this review. Wires and Nerve, Volume 2: Gone Rogue is available now.