About the Book
Title:
Wolf by Wolf (Wolf by Wolf #1)
Cover Story: Hungry Like the Wolf(e)
BFF Charm: Let Me Love You
Talky Talk: The Darkest Timeline
Bonus Factor: Motorcycle Race
Ambivalence Factor: Skinshifting
Relationship Status: Don't Leave Me This Way
[Edit 2022/08/14: Since writing this review, my perspective on alternate histories that involve the Axis Powers winning World War II has changed, due to the disturbing implication of the world that's being imagined. It's not a thought exercise — or specific niche of fiction — that I seek out anymore, so my opinion of the book might be vastly different if I were to review it nowadays.]
Cover Story: Hungry Like the Wolf(e)
The sepia-toned map, the girl motorcyclist, and the wolf silhouette—details from this story are combined into such a cool cover that I'll forgive it for making me so geographically confused. I think it's around the Middle East, with the green being the seas, but then the scale for Russia (er, the Soviet Union) would definitely be rejected by Rand McNally.
The Deal:
Y'all, there are a lot of layers to this story. (Like a matryoshka doll! Which shows up in the book, and in a decidedly less enthusiastic context.)
It's 1956, and the world is basically controlled by Germany and Japan. To commemorate their victory in World War II, there's an annual motorcycle race from capital to capital, for teenage competitors chosen from the two countries. In addition to making a bit of bank, the winner will be honored at the Victor's Ball in Tokyo, where the reclusive Adolf Hitler will be in attendance. Which is precisely where Yael wants to be: close enough to kill Hitler.
Working for the resistance, Yael is a former death camp prisoner who wears the memories of her loved ones as tattoos of wolves on her arm. In order to enter the race, Yael must use the skinshifting ability she received through painful human experimentation to impersonate last year's winner, Adele Wolfe.
Not only will Yael face hazardous terrains and treacherous opponents, but her deception has to fool even the people closest to Adele: her twin brother, Felix, and the previous runner-up, Luka. Because both of them are entered in this year's race, in case you had any misgivings that Yael's mission would be easy.
BFF Charm: Let Me Love You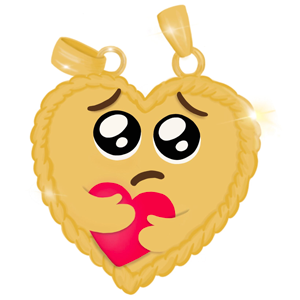 Brave and resourceful, Yael would be a fine bestie for anyone. But she's also lost so much and so deeply to the Third Reich, and her devastating past makes me wish I could shield her from her world in a protective bubble filled with puppies and rainbows.
Swoonworthy Scale: 2
When Luka was first introduced, I was apprehensive because he's literally a Nazi. Not that he actually has much say in the matter, as indicated by his quiet disdain for the Third Reich. Luka possesses an easy, cocky charm, but he also has a lot of baggage with Adele that Yael is oblivious to, and any interaction he has with Yael-as-Adele is rooted in deceit. While the two of them have some nice moments, there's a lot of conflict to go around.
Talky Talk: The Darkest Timeline
Told from Yael's perspective, the constant third-person narration serves as the bridge between the story's present day and the flashbacks about the loved ones that her tattooed wolves honor. It's also essential for delivering the exposition that a worldbuilding endeavor like this premise requires.
Speaking of, a really good point was brought up to me, in that this grim alternate history worsens an already horrific outcome for Jewish people.* This is a dystopia that's based on reality instead of imagination. And that's exactly what makes it so much more frightening—because so much less speculation is needed to engulf our world into darkness. As Ryan Graudin says in the author's note:
The world within these pages could have been our own. For a time and in a place it was, and we should do our best not to forget that.
*Similarly, by extrapolating from actual events, my own ancestors wouldn't fare so well, either. Meanwhile, this version of the U.S. stayed out of WWII entirely, which makes me think of this quote by Edmund Burke: "The only thing necessary for the triumph of evil is for good men to do nothing."
Bonus Factor: Motorcycle Race
The Axis Tour combines the diplomacy and competitiveness of the Olympic Games, with the ruthlessness and the not-so-subtly-reminding-everyone-who's-boss spectacle of the Hunger Games. With an Iron Cross being one of the prizes, I had to chuckle at former winner 'Adele' both literally and figuratively vying for the Double Cross.
(In case you're wondering how the race goes from Germany to Japan, the racers are allowed to travel on ferries.)
Ambivalence Factor: Skinshifting
Given that Yael's skinshifting ability comes from disturbing human experimentation, it doesn't feel right to call it a bonus factor. But there's well-deserved payback in the horrors inflicted by the Third Reich potentially coming back to bite them in the Arsch.
Casting Call:
If this ever gets adapted, I'd prefer for it to be in German, rather than English-but-just-pretend-everyone's-speaking-German, since it's pretty significant for German and Japanese to be the main languages in this world.
Relationship Status: Don't Leave Me This Way
Book, your world is mighty harrowing, but I'll visit to cheer on those who want to dismantle it. You don't exactly end on a cliffhanger, but DAAAANG, do I have questions for you. (Namely: WHAT THE WHAT?!? And when are you coming around again?!) I'm glad your story will be continuing in a sequel, because you certainly have more of it to tell.
FTC Full Disclosure: I received my free review copy from Little, Brown. This review was originally posted on Kirkus Reviews in exchange for monetary compensation, which did not affect or influence my opinions. Wolf by Wolf is available now.