About the Book
Title:
Wonder Woman: Warbringer: The Graphic Novel (DC Icons #1)
Cover Story: Adapted
BFF Charm: Heck Yes
Talky Talk: Slice of Life
Arty Art: Focused
Bonus Factors: Diversity, Feminism
Factor: Timeliness
Relationship Status: Take Me With You
Cover Story: Adapted
Again, the cover designer/illustrator has taken inspiration from the prose novel this graphic novel is adapted from. I do like that they highlight Alia alongside Diana on this one; she's as much a part of the story as the future Wonder Woman is!
The Deal:
Diana, daughter of Hippolyta and native of Themyscira, a mythical and mysterious island where Amazons are reborn after dying in battle, wants nothing more than to prove herself—even if that means breaking all the rules to save a drowning woman … a drowning woman who just so happens to be a descendent of Helen (of Troy fame) and a Warbringer, destined to bring war and strife to the world.
BFF Charm: Heck Yes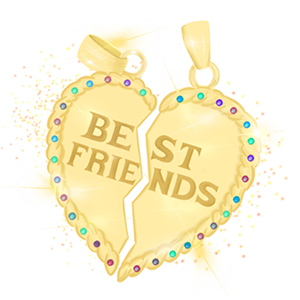 Diana's real naive in this book, thanks to it being a new origin story (or, rather, an adaptation of a newish origin story). She knows so little about the world of man outside of Themyscira's shores, and therefore makes some serious mistakes along the way. But she picks things up super (heh) quickly, and proves herself both a valuable ally and friend, in addition to being someone really good to have around if a fight breaks out. (Not that I find myself in such situations often, but just in case.)
Swoonworthy Scale: 3
Wonder Woman: Warbringer marks the first time this version of Diana has ever come face-to-face with a real-life human man. So she's not quite sure what to expect. There's a little bit of chemistry in the story—not that it would need to be with a man, natch—but it's not really fleshed out at all, and I think had I not read the prose novel, it would have seemed super unexpected and even more unnecessary than it did.
Talky Talk: Slice of Life
Wonder Woman: Warbringer is an origin story, but one that seems to stand completely separate from other Wonder Woman stories. In the prose novel, Bardugo did a great job of bringing the superhero to life, and Simonson did justice to the book in the adaptation. But this graphic novel loses a lot of what made the prose novel really stand out as unique, I'm assuming because it's truncated into fewer pages and less time is spent on fleshing out the characters and plot.
Arty Art: Focused
This is the first experience I've had with Seaton's art, but I like it. The illustrations in Wonder Woman: Warbringer highlight the characters more than the scenery, but there's a lot of variety in the characters—their faces, body types/shapes, expressions, etc.—which adds a level of realism to the read that comics can often sometimes lack.
Seaton's also brilliant at illustrating action scenes, of which there are a lot in this book. Her flames seem to leap off the page, and the sound effects she (or whomever added them) employ add a great level of comic to the story without being totally cheesy.
Bonus Factor: Diversity
Although Diana's statuesque beauty is called out more than once, it's not clear if she's completely white. And the other main characters in the book are either black or of Indian (I think; her last name is Chaudhary). It's refreshing to have a book, especially a graphic novel where it's more obvious who/what people are, that doesn't focus mostly on white people.
Bonus Factor: Feminism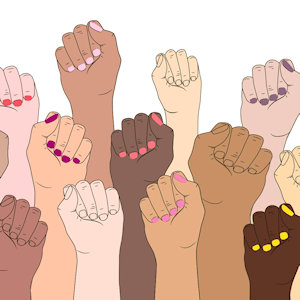 You might not be surprised by the fact that Themyscira is a pretty feminist and open-minded place, but it made me smile each time something of this sort came up in the story. From Helen's beauty not really being the cause of the Trojan War ("Who tells those stories? Men,") to the fact that Aesop didn't really exist and his stories were written by two female slaves, I'd like a world in which a place like Themyscira really did exist. And would hope that it would rub off on the rest of us.
Factor: Timeliness
Wonder Woman: Warbringer is about a world on the brink of war, and it hit a little too close to home this week, due to the state of politics. It's honestly not an easy read, even as short and as fantastical as it is.
Relationship Status: Take Me With You
Can I come back to Themyscira with you, Book? I know it's not entirely allowed, but I'd promise to make myself useful. It's really hard to be stuck out here in the real world feeling powerless.
Literary Matchmaking
Mera: Tidebreaker
And be sure to check out DC's original graphic novels, starting with Danielle Paige and Stephen Byrne's Mera: Tidebreaker.
FTC Full Disclosure: I received a copy of this book from DC Comics, but got neither a private dance party with Tom Hiddleston nor money in exchange for this review. Wonder Woman: Warbringer is available now