About the Book
Title:
King Dork (King Dork #1)
Cover Story: Montell Jordan
BFF Charm: Y To The E To The Mothercussing S
Talky Talk: 2 Legit 2 Quit
Bonus Factors: Band Names, Slang, Little Big Tom, Mystery
Relationship Status: I'll Be The Keith To Your Mick
Cover Story: Montell Jordan
And this is HOW IT'S DONE, Y'ALL–great (and clever) art, direct connections to the story, and no YA clichés so you can walk around with this thing like a MOTHEREFFING ADULT! Seriously, this is one of my favorite book covers of all time.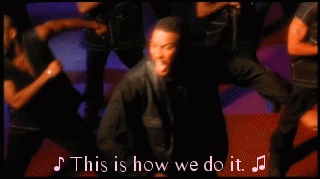 The Deal:
Ok, I have to warn you right now that this is going to be one of those book reports where I include so many quotes, you're gonna be like, "Sarah, seriously, I think you're two pages short of pasting the entire book in here." But, ok, you know how, after you see a really hilarious movie or SNL sketch, you immediately want to tell your friend all about it so that she'll see it, and at first you're all, "Ok, I don't want to spoil it for you, because you really just need to see it for yourself" but then you're just so excited that you have to say, "Well, ok, let me just tell you about this one line" and then you basically end up reenacting the entire scene because your friend really needs to understand just how funny it was? Well, that's how I feel about writing a review of King Dork. I REALLY WANT YOU GUYS TO READ IT IMMEDIATELY. And I don't want to spoil it for you! But I also can't seem to shut up about all of my favorite parts, and when I point out them out, I REALLY NEED YOU TO UNDERSTAND HOW GREAT THEY ARE.
(However, I DO promise not to spoil the story arc for you, because that goes against our policy.)
So! As you can gather from the title, Tom Henderson is not a popular dude. He's antisocial and awkward and geeky and spends most of his time lusting after unattainable girls and making up fake band names with his only friend, Sam Hellerman. Basically, he's just trying to survive high school. But when Tom finds his dead dad's old copy of Catcher In The Rye (a book he hates), he becomes intrigued by the cryptically underlined words and random notes in the margin. Tom begins to read through all of his dad's books in an attempt to learn more about him, but all he seems to discover are more mysteries about his life and his death. Meanwhile, he's still dealing with confusing girls, clueless parents, and the fact that his band will never be real unless he can learn how to write songs (and play the guitar.)
BFF Charm: Y To The E To The Mothercussing S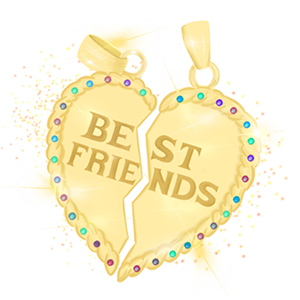 Tom Henderson, I don't care what the haters say. YOU ARE THE COOLEST DUDE IN THE WORLD. You're hilarious and clever and smart and self-deprecating and cynical and just when that list of adjectives makes you sound too good to be true, you go and talk about your blow job fantasy and remind me that you are totally a real guy. I definitely knew boys like you in high school, but I have the feeling that none of them were as secretly awesome as you are. You're really into '70s rock, but you're not pretentious. You're anti-authority, but you're not a poser. And you roll your eyes at your mom but deep down love her anyway. You're a charming, self-conscious jumble of hormones and contradictions, and I would be HONORED to join your fake band.
Swoonworthy Scale: 4
I'll admit, reading about girls from a teenage boy's perspective doesn't really bring on the tingles. In fact, it's kind of gross at times. But while Sam's lust isn't necessarily swoonworthy, it's definitely authentic, and I don't think I've ever rooted harder for a dude to get laid.
Talky Talk: 2 Legit 2 Quit
Frank Portman's voice for Tom is hands down the most realistic YA male perspective I have ever encountered. From the very first page, I slipped effortlessly into his head, and when I hit the last page, I didn't want to leave. From his dead-on commentary on his teachers to his rants about high school hell, Tom's voice is insanely entertaining and compelling. Outside of his head, the dialogue is just as authentic and engaging. Here's an example:
The following morning, Sam Hellerman dropped something on my desk in homeroom. It was the "Thinking of Suicide?" pamphlet from the Student Resource Area. (They have a whole wall of poorly written, amusingly illustrated pamphlets to help students sort through their problems. The titles are always in the form of a question, like "Pregnant?" or "Drugs and/or Alcohol Addiction or STD?" "Thinking of Suicide?" is our favorite, though.)

"Oh Ralphie," I said, because sometimes we call each other Ralphie. "Is it that obvious?"

This was a running joke between Sam Hellerman and me. He would pick me up one of the suicide pamphlets and bring it over and I'd say, "how did you know?" And he'd say something like "killing yourself is a cry for help, you know." And I'd say, "but isn't death just a part of life?" "Yeah," he'd say, "it's usually the last part." It passes the time.
Like I said. LEGIT.
Bonus Factor: Band Names
Since Tom and Sam are obsessed with renaming their fake band, the book is peppered with concepts from the punk genius mind of Frank Portman. And they are endlessly entertaining.
New band name: Tennis with Guitars
Logo: name printed phonetically as from a dictionary
Love Love: lead axe
The Prophet Samuel: bass and rat-catching
Li'l Miss Debbie: vocals, keys, bumping, grinding
First Album: Amphetamine Low. Cover is white with the album title in tiny black type on the back. The band name does not appear anywhere on the outside packaging.
Bonus Factor: Slang
Part of the reason that Tom's voice is so real is Portman's expert creation and use of slang. Now, I'm not talking cheesy shizz like Britney Spears references or tryhards like making fetch happen. I mean stuff like this:
WAGBOG: What A Great Bunch Of Guys (to be used sarcastically)
Make-out/Fake-out: When a girl pretends to flirt with you to see what you would do while everyone is secretly (or not so secretly) laughing at you.
Tom also has a tendency to save himself time by abbreviating words he's just written. Here's an example in which he talks about his issue with the drama club kids:
The real reason I don't like them, though, is that I know they will never let me into their club. I wouldn't particularly like to be a fourteen-year-old hippie revivalist with embroidered jeans listening to the Dead and playing Man in Auditorium in Our Town by Thornton Wilder. But the fact that they wouldn't accept me even if I did want to be a f.-y.-0. h.r. with e.j. listening to the D. and playing M.i.A. in O.T. by T.W. rubs me the wrong way.
Bonus Factor: Little Big Tom
Tom's stepdad Tom (known in Tom's head as Little Big Tim for reasons I will leave to the book to explain) is a sweet, clueless hippie that reminded a me a LOT of Mr. Rosso from Freaks & Geeks. I won't give him our Keith Mars award, because he's not actually a great dad. He's just really, really entertaining. Here's what Tom has to say about him:
He means well. He likes to walk around making little helpful comments.

"Now, don't fill up on milk," he'll say if he thinks someone is drinking too much milk. Or he'll say, "Ladies and gentlemen, welcome to the homework hour!" if he thinks there's not enough homework going on at any given time. "Let's put some light on the subject," he'll always say whenever he turns on a light.

He likes to say "rock and roll" all the time, but what he usually means is "way to go!" or "let's get this show on the road!" or "this is fantastic vegetarian sausage!" Like, he figures out how to set the clock on the VCR and he'll say "rock and roll!" Or he'll say "rock and roll!" when everyone finally gets in the car after he's been waiting for a while.
ROCK AND ROLL, LITTLE BIG TOM!
Bonus Factor: Mystery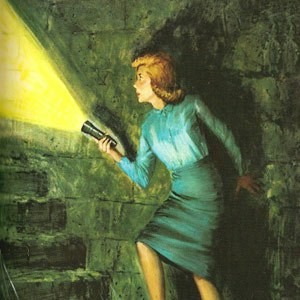 Hey! It's one of our milk carton qualities! This isn't your typical mystery book, and I loved following along as Tom decoded his father's old books and tried to piece together the details of his life and death.
Relationship Status: I'll Be The Keith To Your Mick
Book, when we first met back in 2006, I knew we were destined for greatness together. You're brilliant and captivating and just really freaking cool, and with my tireless support and talent for drinking, I knew we could make our rock 'n' roll dreams a reality. The years have passed, but you haven't lost any of your magic, and I have no doubt that I will party with you until we both drop dead of old age/pickled livers. I admire you, I cherish you, I love you. ROCK AND ROLL!!!!!!
FTC Disclosure: I bought my own copy of the book which I will KEEP FOREVER. I received neither cocktails nor compensation in exchange for this review.