About the Book
Title:
Keeping the Castle (Keeping the Castle #1)
Cover Story: Adequate
BFF Charm: Eventually
Talky Talk: Regency Sass
Bonus Factors: Evil Stepsisters, Loyal Pet, Girls in Dresses
Relationship Status: Fun Vacation Fling
Cover Story: Adequate
This cover doesn't make me die of shame, but I also wouldn't have picked it off the bookshelf, either. I dunno. I'm not jazzed about the curly typeface, but overall, the cover relates to the story and doesn't involve a big headless floating fancy dress. I'll take it.
The Deal:
Seventeen year-old Althea Crawley may be the youngest woman in her family, but that doesn't stop her from running the household. Her twice-widowed mother is loving and kind, but she has no idea how to manage their crumbling estate, consisting of a dilapidated, poorly-constructed castle perched atop a Yorkshire cliff. The Crawleys' money is long gone, and while Althea's wealthy stepsisters have more than enough cash to spare, they are loathed to part with it. Althea sees only one solution in securing her family's future at Crooked Castle–marrying a very rich man. But despite her genteel upbringing and unmatched beauty, Althea can't seem to nab one. Her ideas about a woman's role in the world never quite align up with those of the men around her, and she's left frustratingly impotent to save her family from ruin.
BFF Charm: Eventually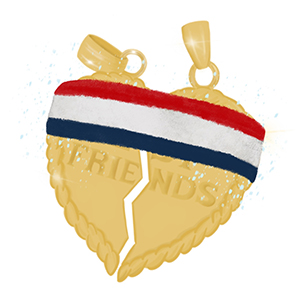 Oh, Althea. Althea is like a mash-up of every Austen Heroine–Lizzy's impertinence, Elinor's practicality, Anne's crippling sense of duty to her friends and family, Emma's meddling, Catherine's over-active imagination, Marianne's complete lack of filter, and Fanny's… uh… Fanny's love of horses? (Actually, Althea is nothing like Fanny Price, which is good because Fanny is THE VERY WORST.) All this is to say that Althea is some kind of Frankenstein's monster created from the worst bits of some of my favorite literary leading ladies, rendering her deliciously flawed. I wanted to smack some sense into the girl for most of the book, but at the end of the day, I will gladly hand over my BFF charm. After all, isn't it our shortcomings that make us so wonderfully human?
Swoonworthy Scale: 6
Althea has many potential suitors, owing to her being "one of the most beautiful women in Europe." Most notable is the mega-foxy Frank-Churchill-esque character, Lord Boring. But don't discount his cousin, Mr. Fredericks, a kind of low-class, bad-mannered Mr. Knightley with hideous dress sense, whom Althea hates almost immediately. Obviously, this means that I love him.
Talky Talk: Regency Sass
Sometimes, historical fiction can go a little over the top trying to emulate the language of yore, but Kindl nails it. She strikes just the right balance of slightly antiquated language with modern sass. Even though I held out on giving Althea my BFF charm, I enjoyed her narrative voice almost immediately. She is a delight:
I kept forgetting how ridiculously sensitive and illogical men were. He assumed that his fortune would buy a beauty; I assumed that my beauty would procure me a rich husband. It seemed much the same thing to me, but evidently what was permissible in a man was not in a woman.
Regency feminism ftw!
Bonus Factor: Evil Stepsisters
Althea's stepsisters Prudence and Charity aren't quite evil, but they are revolting. It's always good to have some love-to-hate characters around. Plus, bonus fist-pumping action whenever Althea gets the better of them.
Bonus Factor: Loyal Pet
Lord Boring and Mr. Fredericks send over a puppy to Althea to match one in her favorite painting (um, ok…), whom she begrudgingly receives as just another mouth to feed. Fido, as he's soon christened by Mr. Fredericks, loves Althea dearly and follows her everywhere. He also insists on sleeping in her bed, much to her chagrin:
Sometimes while I slept he was stricken by an overwhelming compulsion to express his devotion, an urge frustrated by the fact that nearly all of my anatomy was submerged in bedclothes. He would therefore drape himself over my head and sigh into my ear, causing me to dream of being engulfed by an infatuated fur-lined hat.
Althea, I feel you. One time, my roommate gave me a fish named Mr. Chunkermoist for my birthday, and I was super pissed off about it. Then he died and I found that, much to my surprise, I kind of missed him?
Bonus Factor: Girls in Dresses
As y'all probably know by now, I LOVE Jane Austen, to an unhealthy degree. This is why I will almost always read Austen knock-offs and other "Girls in Dresses" books, no matter how terrible they are. Luckily, this one was fun and cute, unlike much of the Regency dreck I end up reading. I hope Kindl doesn't mind all the Austen comparisons in this review, but after all, it IS the 200th anniversary of Pride and Prejudice. What would you have me do? (Plus, I'm betting she's as much of a rabid Austen fan as me, or she wouldn't have written this book.)
Relationship Status: Fun Vacation Fling
I met this book at the end of my holidays, just when I was looking for a fun romance. I'd had a few flirtations with other books in weeks prior, but one of them turned out to be a secret smutty book, and another had an accent so strong that I couldn't understand a word it said. I was pretty desperate to read ANYTHING passable before heading back to a semester's worth jargon-laden academic papers. I was pleasantly surprised to discover that this book was not merely sufficient, but even fun and cute! Our romance may be over, but I'll yearn for that fun week we had when I'm slogging through like, stakeholder management theory in the coming term.
FTC Full Disclosure: I received neither money nor cocktails for writing this review (dammit!). Keeping the Castle is available now.