Cover Story: Beach Wedding
BFF Charm: Meh
Talky Talk: Five Stages
Bonus Factor: Teenage Rebellion
Relationship Status: Valentine's Date
Cover Story: Beach Wedding
Although it makes me question the prescription on my glasses, I like this cover well enough. It's evocative of a wedding (check), but the black lacy edge hints at the sorrow to come (check). And I mean hey – it could have been a lot worse, right?
The Deal
Tamsen Baird was raised with an unconventional edge, especially after her mother died when she was ten – always around bars and music, always on her own. So no one is particularly surprised when, at 17, Tam is a high school dropout and turned teen bride. The real surprise is that Tam and Noah are perfect for each other – they're planning their future lives together when tragically, Noah dies suddenly.
Totally at a loss, Tam starts to spin out of control. After one too many reckless decisions, she lands in front of a judge who orders her to finish high school and seek counseling – specifically, a support group for young widows. Facing a life completely different from the one she pictured, Tam has to reimagine herself as someone with a future – even as a young widow.
BFF Charm: Meh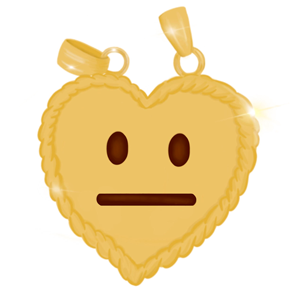 Tam is okay, but honestly, I had trouble connecting with her. I understand rebellious types – especially the lurching from one reactionary decision to another – and the fierce need for independence that she seems to feel so strongly. And to be fair, it feels a little slimy to judge someone's likability when they're reeling from, you know, major grief. Grief does weird things to people, and frankly, I probably wouldn't be terribly entertaining if I was going through what Tam goes through. So I don't know. I do intensely admire her ability to reinvent herself, and I think that's really where her strength lies.
Swoonworthy Scale: 4
Tam and Noah's romance is really, really sweet – which is what makes it so heartrending and horrible when he unexpectedly (well, for Tam anyway) dies. Which is also (stay with me here) what makes Tam's ability to entertain the possibility of love again extra uplifting and pretty adorable. You go, girl. Life is for the living, and Tam's search for happiness is pretty swoony.
Talky Talk: Five Stages
Real talk? I thought this book was going to be a lot heavier than it was. I mean, I cried of course, but it wasn't as heartbreaking as I thought it would be. There was a lot of humor, but I also felt like there was a certain amount of disconnect from Tam as she dealt with her loss. What I really enjoyed, though, were the sessions in the young widow's support group. Funny, uplifting, and also just downright weird – watching them deal with their grief was pretty eye opening.
Bonus Factor: Teenage Rebellion
Oh man, I love a rebel. Tam's hanging out in bars at 10, falling in love at 14, dropping out of high school and getting married at 17 – hand her a leather jacket and file this under Rebel, y'all, 'cause James Dean's got nothing on this girl. I mean yeah – rebels go through some stuff. But that just makes them all the more interesting to read about. Call it a vicarious interest for this rule-following bookworm.
Relationship Status: Valentine's Date
Book, you're not perfect – you have some problems with emotional depth, and some of your scenarios aren't super plausible. But you're surprisingly fun (for such a dark subject) and ultimately, you made me happy to be alive. And that sounds like a pretty good deal for a Valentine's Day read to me.
FTC Full Disclosure: I received my review copy from Farrar, Straus and Giroux. I received neither money nor Valentine's Day chocolate for my review. Young Widows Club is available now.
---
About the Contributor:
Savannah Kitchens is a children's librarian living near Birmingham, Alabama. She loves discussing Harry Potter fan theories, making lists, and baking pies. When she's not reading YA books and graphic novels, she's beating her husband at Scrabble.