Cover Story: School For Monsters
Drinking Buddy: There Is Life Outside Your Apartment
Testosterone Level: I'm Not Wearing Underwear Today!
Talky Talk: Fantasies Come True
Bonus Factors: Puppets, New York City
Bromance Status: My Girlfriend Who Lives in Canada
Cover Story: School For Monsters
Avenue Q is a rather unique musical, in that all the characters except for Gary, Christmas, and Brian are puppets. Their puppeteers stand on stage and mimic the expressions of their puppets.
I've seen both the off-Broadway and the touring versions of this musical. They're both impressive, but the New York one really had some amazing sets and puppetry. I can't imagine the logistics that would go into a show like this. Also, at one point, the cast goes into the audience to shake down everyone for cash.
The Deal:
Twenty-two-year-old Princeton has just graduated college with a useless BA in English. Laid off from his job before he even starts, he can only find affordable housing in the slums of Avenue Q, New York. He quickly befriends surly building manager Gary Coleman (yes, that Gary Coleman); underemployed Japanese-American counselor Christmas Eve; Brian, her aspiring comedian fiance; slacker Nicky; his uptight roommate Rod (who is not gay, do you hear me? NOT GAY!); porn-addicted hermit Trekkie Monster; and Kate Monster, the idealistic, cute teacher's aide who takes a liking to Princeton.
Princeton has to deal with life as an adult for the first time ever, while dealing with romance, money, and discovering his elusive purpose in life.
Drinking Buddy: There Is Life Outside Your Apartment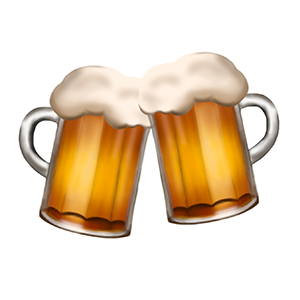 Princeton is in that odd post-education/ pre-career period of life. You're no longer supported by your parents but you don't make enough money to support yourself. You feel that you can accomplish anything in the world, but your lack of skills and funds means you're sitting at home eating imitation Spam sandwiches. You're as attractive as you're ever going to be, but suddenly your dates aren't looking for a good time, but a serious relationship. Things were so much simpler in college…
Testosterone Level: I'm Not Wearing Underwear Today!
Did I mention there were puppets having sex? And more than once. And not off stage. Very strong language, too, though The Book of Mormon still has them beat. This is a pretty R-rated show. They're pretty clear about this upfront, but there's always that one older couple in the audience that you can tell is in way over their heads.
Most of this musical is about Princeton's relationship with his neighbor, Kate Monster. He knows she's the sort of woman you settle down with, and yet he has this nagging feeling that he has some greater unfulfilled purpose in life. What's a guy to do? Who's a guy to do?
Talky Talk: Fantasies Come True
Sandy and I had the soundtrack to this show for years before we finally got to see it. It did not disappoint. Songs like The Internet is For Porn and Everyone's a Little Bit Racist will make you nervous laugh. You'll get weird vibes when you see adorable puppets do quite adult things. And then you'll go home and try to explain all this to your coworkers who will continue to think you're some kind of weirdo for watching puppet porn.
Bonus Factor: Puppets
The puppets have a real Sesame Street vibe to them. Sesame Street is supposed to be set near Avenue A; Avenue Q is where the less affluent monsters live. Nicky and Rod are a clear Bert and Ernie parody, while Trekkie Monster speaks very much like Cookie Monster. I have to warn you, this show may damage your childhood.
Bonus Factor: New York City
There are a lot of NYC jokes in this musical. Some are obvious, though there are a lot I'm sure that only New Yorkers will really get.
Get out of the road, a**hole!
Bromance Status: My Girlfriend Who Lives in Canada
While we lost Gary Coleman a few years ago and the George W. Bush jokes haven't aged well, I have a lifelong love for this musical. It really happened, I swear!