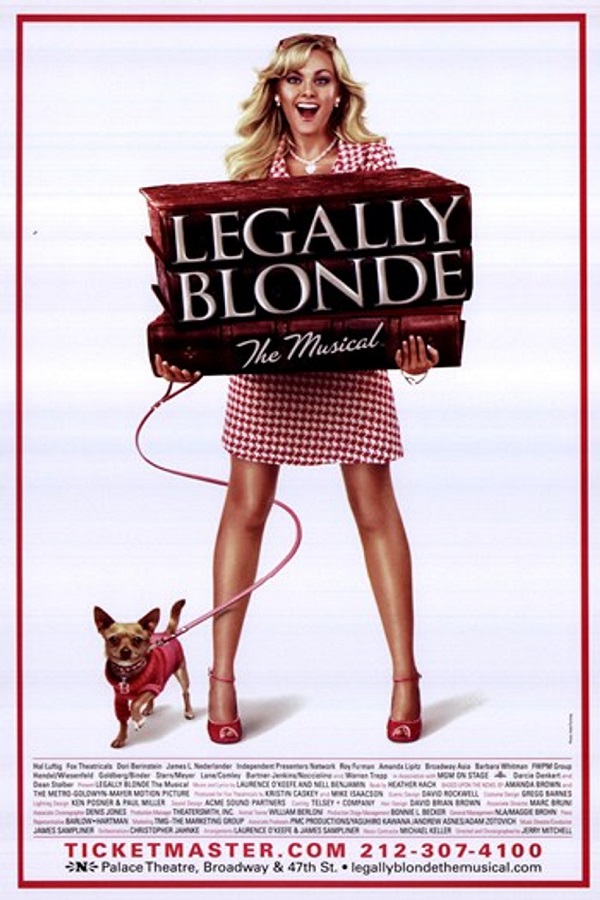 About:
Title:
Legally Blonde: The Musical
The Room WheCover Story: What You Want
Drinking Buddy: Cosmos
Testosterone Estrogen Level: Blood in the Water
Talky Talk: Serious
Bonus Factors: Dogs, Courtroom Drama
Bromance Status: Take it Like a Man
Cover Story: What You Want
This was a production with very little scenery. Almost all the props were quickly rolled in from the wings, most notably the set for Paulette's salon. They also projected things on screens which was a nice touch, and a money saver, I'm sure.
There were a lot of costume changes which were completely lost on me, of course.
The Deal:
For Christmas I bought my wife, Sandy, and daughter, Sophie, tickets to the theater. Determined not to repeat my Book of Mormon fiasco, I got tickets to Legally Blonde: The Musical, as it's one of Sandy's favorite films. Also, I couldn't afford tickets to Dear Evan Hansen.
As in the movie, fashion merchandising major and Delta Nu sweetheart Elle Woods is expecting her boyfriend, Warner, to pop the question. When he instead dumps her, citing his political ambitions (I need a Jackie, not a Marilyn), her world falls apart. Determined not to lose him, she follows him to law school. Harvard Law School. There, she discovers Warner is engaged to a snooty girl named Vivienne. Out of her depth and out of her comfort zone, Elle is ready to give up. But with the help of a beautician named Paulette and a young lawyer named Emmett, she discovers talents she never knew she had. Things come to a head when Elle winds up on a legal team defending Brooke Windham, a fitness guru and idol of Elle's, who has been accused of murdering her husband.
Drinking Buddy: Cosmos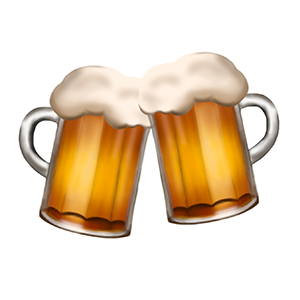 The Elle in this version was decidedly less ditzy and things don't come as easily for her as they do in the movie. She's prone to depression and doesn't even crack a book for the first few weeks of class, too busy concentrating on winning Warner back. It's only when Emmett and Paulette encourage her to use her previously dormant brain that she begins to take law school seriously. She's also encouraged by her sorority sisters, who appear as a Greek chorus that only Elle can see.
Testosterone Estrogen Level: Blood in the Water
In the movie, Warner was the main male character, while Emmett was secondary. This is reversed in the musical, where we get a whole lot more of Emmett's backstory and his relationship with Elle. He describes how he grew up poor and suggests that Elle develop a chip on her shoulder like he did. Elle shows him that, fair or not, people are judged on their looks, and that his slovenly appearance is holding back his career. And there is a proposal at the end, though maybe not the way you expect.
The romance between Paulette and the UPS guy was also deeper than in the film, with both characters being more than stock in the musical. Hey, any excuse for the company to engage in Irish step dancing.
Talky Talk: Serious
This was a fun little musical, though it lost some of my favorite girl power scenes from the movie. Terrifying Professor Stromwell, the bad-ass female professor who humiliates Elle on her first day of class and then later convinces her not to drop out, is completely eliminated from story. Her parts are taken by lecherous Professor Callahan and by Warner's fiancee, Vivienne. I feel the production lost something for that, though I guess they didn't want to cast an older actress who couldn't be double cast. We also lose David, Elle's derpy classmate who she plays wingman for. Enid, her tough, lesbian classmate has a wider role in the musical and is more human. Elle's final confrontation with Warner is less (deservedly) vindictive.
Still, this is by no means a serious production. There's nothing like seeing a couple of nerdy Harvard admissions guys being swarmed by a squad of Delta Nu cheerleaders in lieu of Elle's admissions essay. It's funny to watch a bunch of stuffy lawyers debate whether a witness is gay…or European? And of course there's the bend and snap.
Bonus Factor: Dogs
I wondered if they were going to include Elle's Chihuahua Bruiser in the production, and they did, though not to the extent of the film. Paulette's bulldog, Rufus, got a lot more stage time. They were both adorable, and I was amused to see doggie footprints in the snow outside the venue.
Bonus Factor: Courtroom Drama
Elle winds up on a legal team, defending fitness guru and former Delta Nu, Brooke Windham. Brooke is accused of murdering her older, very rich husband. Unimpressed with her legal team, she bonds with Elle and admits her watertight alibi: Brooke was having outpatient liposuction at the time of the murder. This could clear her of all charges but would destroy her business. Elle swears the secret is safe with her, much to the anger of head attorney Callahan. Can Elle free Brooke without breaking her vow of silence?
Bromance Status: Take it Like a Man
Not my first choice for a night at the theater, but I certainly enjoyed it. I have to mention that the opening number, "Omigod You Guys" is such an earworm that it's still drilled into my brain weeks later.
Harvard. What, like it's hard?