Cover Story: Trees or Lungs or Something
Drinking Buddy: Pass the Bleach Tablets
Testosterone Level: Hey, Babe, I am the Last Man on Earth
Talky Talk: Adjectives are our Friends
Bonus Factors: Never Work With Children or Animals, Road Trip
Bromance Status: The Junior High Kid I Like in Spite of Myself
Cover Story: Trees or Lungs or Something
Okay, so there are the trees that kind of represent the road trip theme of this story, but they're superimposed over a microscopic view of cells or bacteria or something. You know, the disease. Which goes to show, a cover can portray what's inside the old book without being expensive or having giant teen faces.
The Deal:
Sixteen-year-old Nadia finds herself looking after her eleven-year-old brother, Rabbit. Hard enough at any time, but now the Blue Star plague has killed 99% of the earth's population, including their mother (their father died in Afghanistan earlier). Now Nadia must abandon their Seattle home and attempt to take her brother to meet their estranged grandfather and uncle in their survivalist compound in West Virginia. As they travel across what once was the USA, they pick up Zack, a former gangster from the mean streets of LA. Together they must avoid the lawless gangs that make up most of the remaining population, help the odd survivor, and deal with illness, natural disasters, and teenage crushes.
Drinking Buddy: Pass the Bleach Tablets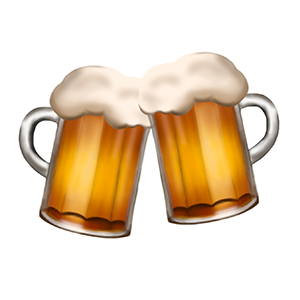 Nadia's military father had a motto: Be the Cockroach. In other words, when disaster strikes, be like the only thing that can survive any catastrophe, the lowly cockroach. Do whatever it takes to survive. Though he didn't live to see the plague, their father ran Nadia and Rabbit through all kinds of disaster drills in order to prepare them for any contingency. Nadia never really expected to put that training to use. Now, she is totally responsible for the life of her brother.
It's one thing to know how to patch up a wound or start a fire, it's quite another to actually have to do it in real life. Fortunately, Zack, with this tattoos, shady past, and penchant for reading is in her corner. And even if Nadia doesn't believe in herself, Zack and Rabbit do. Like it or not, Nadia has to rise to the occasion.
Testosterone Level: Hey, Babe, I am the Last Man on Earth
Strangely, the people who survive in this hellscape are not the smartest, or the sneakiest, or even the toughest. It's the cruel people who are willing to band together and take whatever they want. Take whatever is left. Nadia comes to the bleak realization that most people would kill her brother to swipe their meager supplies. Even worse, Nadia herself has become a commodity, something that men would capture, use and trade.
But Nadia is the daughter of a military man. She has a gun and she knows how to use it. No one is going to hurt her, or her brother.
Or Zack, for that matter. Cute, mysterious Zack. It's not as if she has the opportunity to ask him to the movies. But then again, he may be the only guy left on earth who's not trying to kill or kidnap her. And once they get to West Virginia, who knows?
Talky Talk: Adjectives are Our Friends
The author has an annoying habit of not describing things. This book is about a cross-country trip, but half the time we have no idea what city we're in, let alone the state. Then again, it's not as if distinctions like that matter anymore. And while I know that I complain about covers dictating what characters look like, this book almost never tells us anything about any character's appearance. It once took three paragraphs for us to know that the 'horseman' being described was, in fact, a woman.
This was a nice, short, action-packed book. Nadia is a great reluctant hero, and this book does a good job of explaining how things would work if most of the world's population had died off. A great book for kids who like a lot of action, without a lot of flashbacks, descriptions of the scenery, or kissing bits.
Bonus Factor: Never Work With Children or Animals
I have to admit that I wasn't excited to learn that eleven-year-old Rabbit was one of only three characters in this book. The book starts out with Rabbit using euphemisms to discuss his mother's death, insisting on taking his xBox in this electricity-free world, and worrying about his neighbor's dog. I figure he's going to be an annoying character who whines and cries.
Boy was I wrong. Rabbit is not yet a man, but the Blue Star Plague means he's no longer a boy. He's had the same survivalist training as his sister. While Nadia nurses her mother, Rabbit is busy packing the van for their imminent escape. He's the one who knows how to siphon gas and put on snow chains. He knows to avoid the big cities and how to stay inconspicuous. He knows how desperate men will view his big sister, and he's determined nothing bad will happen to her.
At the same time, he's only eleven. Once he begins to trust Zack, there's a lot of big brother worship going on. He misses his parents, and he's not above crying now and then.
And then there's the dog. A huge, diseased St. Bernard that Rabbit insists on adopting, when every square inch of cargo space matters. And soon after, believe it or not, they find a foul-mouthed bird.
Normally, I loath cutsie animal stories, but in a book with so few characters, the animal menagerie was kind of sweet. And when you're surviving on your wits alone, it's nice to have a 200 pound dog in your corner.
Bonus Factor: Road Trip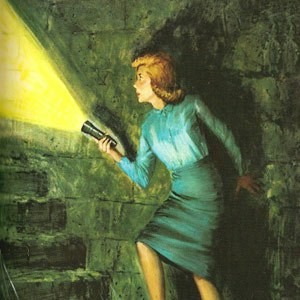 Okay, so the only people they meet are marauding gangs and other desperate survivors. Okay, the only places they visit are abandoned shopping centers and ghost towns. Okay, the corpses are piled everywhere they go. But c'mon! It's a Seattle to West Virginia road trip! It's fun! Fun!
Bromance Status: The Junior High Kid I Like in Spite of Myself
I can't say I was thrilled with the idea of spending a lot of time with you, but afterward, I'm glad we met. When you turn 18, I'll buy you your first illegal beer.
Disclosure: A crappy 1994 film with Michael Douglas and Demi Moore.
Also, I got a free copy of this book from Delacorte Press, but no cash.