About the Book
Title:
The Secret Adversary (Tommy and Tuppence #1)
Cover Story: WTF?
BFF Charm: Maybe
Talky Talk: Luck of the Draw
Bonus Factor: Cocktails!
Anti-Bonus Factor: Broad Negative European Stereotypes
Relationship Status: See Ya Later, Alligator
Cover Story: WTF?
Yes, this original book cover has a bear removing a (super-scary) mask. No, there aren't any bears in the book. There is a mysterious super-spy "Mr. Brown," whom no one knows what he looks like, but I guarantee, he is Not A Bear. If he was, maybe I would have enjoyed this second Agatha Christie mystery more.
The Deal:
We meet adorable Tommy and Tuppence in this second Christie novel. Just two young twenty-somethings, fresh from the War (he a soldier, she a nurse), they don't have a lot of money, so they put their little heads together and hatch a plan. They will offer themselves out as the Young Adventurers, ready to go and do anything for anyone, for a fee, of course. Now doesn't that sound like they won't get in to any trouble at all?
BFF Charm: Maybe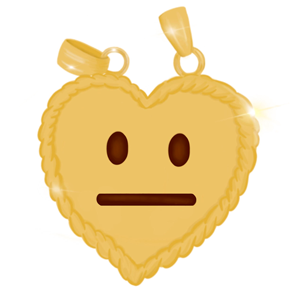 I like Tommy and Tuppence, I really do. They have spunk, they're clever, and they like to drink and go to the theatre, so obvs we would be good friends. I think when they turn 30, we're gonna be really close, once this whole "Young Adventurers" thing loses its charm. Until then, TOO MUCH DRAMA, y'all. Stop almost getting yourself killed so we can hang out!
Swoonworthy Scale: 3
In typical 1920s British fashion, no one talks about their feelings. Tuppence doesn't even realize she loves her friend Tommy until he is kidnapped and she hasn't heard from him in days! Alternately, it never dawns on Tommy that he has feelings for Tuppence until a body washes up on shore wearing her clothes! Um, come on guys, declare your true love for each other and get married already! There is a very adorable scene at the end of the novel where Tommy and Tuppence are reunited and decide to let their feelings out, but I'll save that for you to enjoy, dear reader.
Talky Talk: Luck of the Draw
Improbably, through several overheard conversations, Tommy and Tuppence fall into a very complex affair of national security. Only Tommy and Tuppence can stop the next World War! Or something like that. I personally was completely turned off by how much of the story relied on coincidence, luck and just outright improbability. I know at the time, the critics raved about this sophomore effort from Ms. Christie, but I really had a tough slog to get through it all. Maybe I was just wishing this was another Poirot mystery, but I think there's more to it than that. I do not think this book stands the test of time very well, and I also just don't think this is Ms. Christie's best effort (oh Lord, please forgive me!).
Bonus Factor: Cocktails!
What's a book about British national security without a drink to help you get through it? In honor of the (outrageously) stereotypical bad guys (See: Anti-bonus Factor), I am making a classic cocktail, the Moscow Mule, because of course there is a menacing Russian man threatening our audacious duo throughout the whole book!
Ingredients you'll need:
1 1/4 oz. Vodka
Ginger Ale or Ginger Beer
Lime
Ice
Measure your vodka and pour into a cute glass with a few ice cubes. Fill the remaining part of the glass with your ginger ale or ginger beer (I picked this fancy one because I liked the bottle, but it is also super tasty!). Squeeze a tiny bit of lime juice in and swirl it all around. Garnish with a lime wheel if you want to be fancy (and face it, who doesn't?). Enjoy your easy classic cocktail while the Brits put the Russians in their place– Cheers!
Anti-bonus Factor: Broad Negative European Stereotypes
Okay, we get it. It's the 1920s and Britain is reeling from the first World War. However, I think it's a little too easy to make all the evil, ugly bad guys of eastern European or Russian descent. Or at least that's my take on it now, in 2013. Unfortunately, as I've said before, this book doesn't really stand the test of time. Unless this is a precursor to all the bad guys in Die Hard, in which case, I then say, Well done, Dame Agatha!
Relationship Status: See Ya Later, Alligator
As I mentioned, this book was a bit of a slog. IF you are joining me on this Agatha Christie re-read-and-drink journey, then go for it, you've been warned. If you're just dabbling in some Christie mysteries though, I would say skip it (my apologies, Dame Agatha!)
FTC Full Disclosure: I received neither money nor cocktails for writing this review (dammit!). The Secret Adversary is available now.
---
About the Contributor:
Jill Brumer has been reading murder mysteries since she was old enough to wrap her hands around a Nancy Drew book. She can be found most days in Houston sewing or teaching others to sew.