About the Book
Title:
A Very Large Expanse of Sea
Cover Story: Montell Jordan
BFF Charm: Big Sister
Talky Talk: Diary of a Lonely Girl
Bonus Factors: Early Aughts
Relationship Status: It's Complicated
Cover Story: Montell Jordan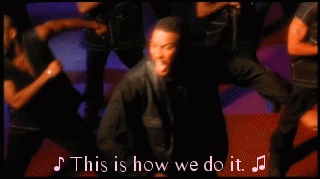 An absolutely beautiful cover that doesn't fall victim to trends, isn't embarrassing to show in public, and has the general vibe of "this book was nominated for awards." No notes.
The Deal:
It's been a year since the 9/11 attacks, and 16-year-old Shirin has been on the receiving end of insults, physical violence, and glares ever since. Everywhere she goes, she's treated like the enemy by strangers, teachers and the other students at school. Because she's Muslim, because her skin is brown, because she chooses to wear a hijab every day. In an attempt at self-preservation, she's built protective walls around herself, refusing to let anyone in. She keeps to herself and enjoys her hobbies—listening to music, fashion, sewing, she's even begun breakdancing with her brother and a few of her friends.
But when she meets Ocean, the star basketball player at her school, everything changes. Ocean is intrigued by Shirin. He finds her interesting, smart, funny and attractive, and he wants to get to know her more. Shirin tries to keep her guard up and her heart protected, she knows what will happen if she steps out of the shadows and into the spotlight as the girlfriend of a popular jock. But will staying away from Ocean prove harder than being with him?
BFF Charm: Big Sister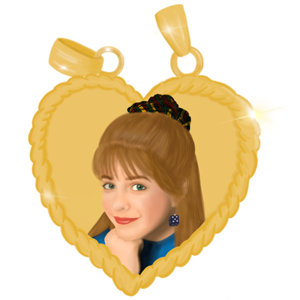 I desperately wanted Shirin to have a girl friend. Though she's becoming friends with the other guys in her breakdancing club, there is nary a girlfriend in sight. The one time I thought she might be making a friend, that girl turned out to be a bully. Shirin is cool! She's talented! She has lots of interesting hobbies. Yes, she can be hostile towards new people but, uh, she has good reason! Once you get past those walls she's built up, she is prime BFF material – she just needs some coaxing from a supportive big sis.
Swoonworthy Scale: 4
Any ambivalence I have about this book stems from the love story, which is, unfortunately, a huge part of the book. It's not insta-love – Shirin and Ocean get to know each other slowly and carefully. But I never really understood the appeal of Ocean. He's a nice guy, a popular jock and basketball star, and he's intrigued by Shirin.
But rather than feeling like Ocean was The One, more times than not it felt like Ocean was just…the only one. The only person who saw her for who she was and treated her the way she deserved to be treated. It's hard to buy into an epic love story when what's epic about it feels like doing the bare minimum to respect another person.
Because Shirin is so lonely and isolated, it makes sense that she'd fall for the first person who came along. But that wasn't necessarily the love story I thought she deserved.
Talky Talk: Diary of a Lonely Girl
If you've read the Shatter Me series, you know that Mafi is a talented wordsmith. I expected that same whimsical, poetic style of writing here, but instead, A Very Large Expanse of Sea feels more like reading the diary entries of a lonely girl who is putting it all out on the page. Shirin's voice is much more cerebral, and at times, what might feel like info-dumping in another book acted as a way to drive home Shirin's loneliness and isolation. She is a girl with interests and passions and things she is DYING to talk about, but she has no one to talk to about them.
Bonus Factor: Early Aughts
Hellllllo, 2002. Set your AIM away message because you're going to love the throwback references to the early aughts. Shirin and Ocean have lots of conversations via AOL Instant Messenger, and if books could have sound effects, that door opening noise would turn me into Pavlov's dog every time.
Bonus Factor: Own Voices
It's easy to see Mafi reflected in Shirin – Mafi is an Iranian-American who would've been a teenager in 2002, who clearly loves fashion and can breakdance. I'm not sure how much of this story was meant to be about Mafi's experience in particular, but her writing drives home the injustices and isolation that a Muslim girl would have felt in the months after 9/11.
I'm not Muslim, so I can't speak to the Muslim representation in the book, but Shirin experiences hostility from both sides. Her head scarf offends non-Muslims, while some of her lifestyle choices offend fellow Muslims. This makes her loneliness even more palpable, and drives home the need for more books like this one.
Relationship Status: It's Complicated
I had very mixed feelings about this book. On the one hand, a book about a Muslim girl surviving in a post-9/11 society is a book I was really excited to read, and one I'm extremely glad exists. On the other hand, I felt like Mafi veered heavily into shifting the focus to Ocean's pain and how dating Shirin negatively impacted HIS life. I wanted more about Shirin's home and family life, but opportunities to delve deeper into what it meant to be a Muslim girl living in a post-9/11 world sometimes felt glossed over in favor of more white bro feelings.
Overall, Mafi is an incredibly talented writer and the book is a thought-provoking read that gives us a glimpse at a teen experience that much of YA hasn't really touched on (at least until recently).
Literary Matchmaking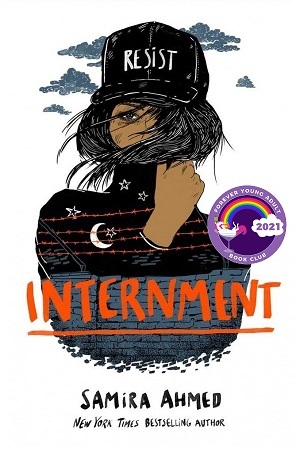 Internment
Samira Ahmed's Internment is a dark look at being a Muslim American in a dystoian timeline.
Love Scenes
In S.K. Ali's Love From A to Z, a Muslim student stands up to her prejudice teacher, kicking off a string of events that leads to her love story.
FTC Full Disclosure: I did not receive money or Girl Scout cookies of any kind (not even the gross cranberry ones) for writing this review. A Very Large Expanse of Sea is available now.