Cover Story: Motivational Poster
BFF Charm: Let Me Love You and Eventually
Talky Talk: Divergent Path
Bonus Factor: Families
Factor: Friends With Benefits Secrets
Anti-Bonus Factor: Sexual Assault
Relationship Status: High School Friends Gone To College
Content Warning: This book contains depictions of a sexual assault and attempted sexual assault. It does not go into explicit detail, but the scenes are described.

Cover Story: Motivational Poster
This cover could be a picture in a psychologist's office; it's bland but soothing, allowing the viewer to imagine themselves as the person on the cliff, contemplating their existence.

The Deal:
Raychel and Matt have been inseparable best friends for years, and Matt's year younger brother, Andrew, has always been their sarcastic, pot-smoking third wheel. Matt's been a little in love with Raychel since the eighth grade, but aside from their brief few weeks of dating in junior high, they've settled into a comfortably friendly routine, a routine where Raychel thinks nothing of sleeping in his bed when she has nightmares. But when Raychel has a traumatic experience, to her surprise, the only person she can open up to isn't Matt, but Andrew. Deep conversations turn into something more, and suddenly they're sneaking around behind Matt's back. Instinctively Raychel knows Matt would be furious with them, but she's at a loss for what to do. Should they tell Matt the truth? Should they let whatever this is run its course without him knowing? The only thing this writer knows is that shizz is about to go down.

BFF Charm: Let Me Love You and Eventually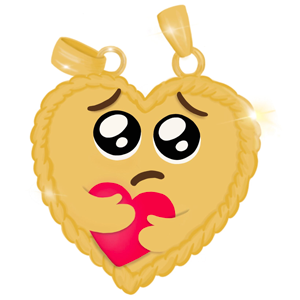 Raychel has a reputation around her high school for being a bit of a slut, but she doesn't care about that—much. She confident she knows her limits, and what's wrong with liking to make out with college boys? But when she gets put into a situation—with a boy she's known since kindergarten, no less—that spins out of her control, she's left seriously questioning herself. My heart went out to Raychel, because she starts off as such a lost soul. She feels inadequate thanks to a distant mom who keeps them living paycheck-to-paycheck, and she yearns for a functional family like Matt's so much it hurts. I don't know if we'd end up being good friends (she's got no time for me with everything that's going on), but she could certainly use a giant hug and an older perspective telling her everything is going to work out for the best.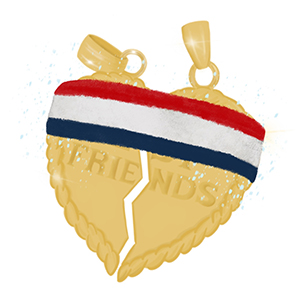 Matt is a complicated character. He crosses into Nice Guy territory again and again, but I couldn't full-on hate him since we do get the opportunity to get into his head. He has genuine feelings for Raychel, though he unfortunately can't separate her from being just "his friend" to "being his". Compared to Andrew, Matt is a model student, a people-pleaser, and frequently comes across as uptight, like when he doesn't want to get drunk with his friends because someone has to be DD. But speaking as someone who occasionally also felt uptight and like a stick-in-the-mud at that age (hey, having a sober DD is always smart), I sympathized with his need to be the one in control when everyone else around him is letting loose and damning the consequences. Give him a few years, and I think he'll turn from being a Dawson Leery type to being, well, maybe not a Pacey, but at least less of a possessive tool.

Swoonworthy Scale: 4
Raychel is attracted to Andrew because he pushes her to think and explore her feelings, without judgment and without constantly feeling the need to offer a solution. That is sexy. The confusion, distorted love triangles, and the sneaking around? Less so. I get why they feel the need to, because though Raychel doesn't fully realize the extent of Matt's feelings, she's smart enough to know this would hurt him, her choosing his brother for company over him. She herself sometimes wondered "what if", but, well, the heart wants what it wants.
Then there were her issues with Carson and the sexual assault, and few things can make a swoon factor go down faster than unwanted sexual advances.

Talky Talk: Divergent Path
Hart splits the narrative into Raychel and Matt's perspectives, and does a good job making them feel distinct. The writing was honest and straightforward, and I flew through most of the book…until I got to the last third. Something happens that is hinted at on the back cover (with the vague "tragedy strikes") which I was honestly not expecting, and it changed the tone of the book quite a bit. I don't know if I particularly enjoyed this change, but it did resolve things in a distinctive way. I thought for the most part that the portrayal of sexual assault and dealing with the aftermath was handled well, navigating through all the messy emotions that can result.
Bonus Factor: Families
There's a lot of focus on family and what it means to grow up with different levels of support and opportunity, and how that can influence you as a person.

Factor: Friends With Benefits Secrets
Usually the trope of "two best friends but one is secretly in love with the other" ends up in a mutual attraction and happy coupledom. That wasn't really the case here, which gave us an interesting (and, let's face it, probably more realistic) take on the theme.
Anti-Bonus Factor: Sexual Assault
Raychel breaks her rule of no high school boys with Carson, and she comes out of it slightly horrified, then confused that she misinterpreted the situation. Certainly we as readers know that what took place was not on the up and up, but to a young person who already has low self-esteem and issues of self-worth it's also clear why Raychel refuses to acknowledge what has happened to her. It saddened me to see her treat herself with so little regard, but she does eventually get the support she needs.
Relationship Status: High School Friends Gone To College
I wouldn't say our time together was the most special I've had, Book, but we went through a lot, and I could use some levity away from the drama. Now that we're both gone away to college, we probably won't see each other much, but you can give me a call just to catch up when we're home on break.

FTC Full Disclosure: I received my free review copy from Farrar, Straus & Giroux. I received neither money nor peanut butter cups in exchange for this review. After The Fall is available now.