About the Book
Title:
All of Us Villains (All of Us Villains #1)
Cover Story: *Menacing Laughter*
BFF Charms: Caution x4
Talky Talk: I'm the Bad Guy(?)
Bonus Factor: Magic
Factor: Series Starter
Anti-Bonus Factor: Deadly Tournament
Relationship Status: Can't Look Away
Content Warning: All of Us Villains contains grisly death scenes.
Cover Story: *Menacing Laughter*
This cover ties nicely with the story within, but I can't help but hear echoes of evil laughter while looking at it. If the figure had a mustache, they'd be twirling it.
The Deal:
Ilvernath wasn't a well-known city until a tell-all book revealed the city's secret: every generation, a tournament is held in which children from each of seven families are asked to fight to the death to gain control over high magick, something the rest of the world thought long gone.
This generation isn't quite like the ones who've gone before them, however; some of the participants want to change more than just the family who has control—they want to change the entire tournament forever.
BFF Charms: Caution x4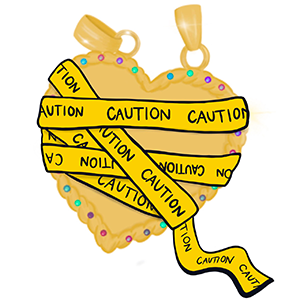 I liked all of the main characters quite a bit, especially because of their morally grey qualities. (What can I say? I love a grey villain.) They all have redeeming qualities in addition to their more dubious ones, from loyalty to strength of will to confidence to kindness. But they're all also out for their own (or their family's) gain, so I wouldn't really be able to trust any of them—especially if I, too, was a tournament participant.
Swoonworthy Scale: 6
Although there is some swoon in this book, and not just between one couple, it's a bit tainted by the idea that they're all going to have to kill each other in the end. (Especially when one of the characters gives off major Loki vibes.)
Talky Talk: I'm the Bad Guy(?)
As I'll delve further into below, All of Us Villains is not the kind of happy, winner-take-all tournament. Instead, it's much more like The Hunger Games, in which there's one winner, and they're not all that much better for it when they come out triumphant at the end. (Their family, on the other hand …) It's a book that starts without a clear path toward positive resolution, but Foody and Herman have crafted a story that has you rooting for all of the main characters, regardless of the fact that they'd likely kill you if it came down to it. It's an enticingly gothic story that had me wanting to visit Ilvernath and also super grateful that it's not a place that actually exists.
I also have to applaud the authors for their deft hand at collaboration. The book is divided into four main POVs, and although they're all different characters with their own personalities and motivations, never did it seem like they belonged in different stories. I couldn't tell you who wrote what; the story is seamless as far as the writing goes, which I'm sure wasn't an easy task!
Bonus Factor: Magic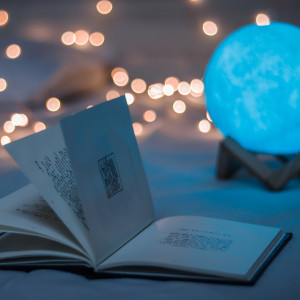 Magic in the world of All of Us Villains is a common thing, but high magic—the kind that's fought over in the tournament in the book—is controlled by the winner's family. I love the idea that there are different levels of magic, and even though folks can wield spells and curses on the regular, the really good stuff belongs to those in power. I mean, I don't love it, but I love that it's used in the book as an allegory for money.
Factor: Series Starter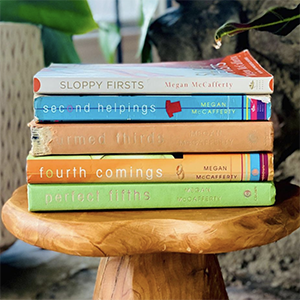 I'm really excited to see where the next book takes us, but I do have to warn those who are considering reading this one that it doesn't exactly end on a nicely wrapped-up note.
Anti-Bonus Factor: Deadly Tournament
There's something compelling about the idea of a tournament in which children fight to the death for the good of people other than themselves—but only in the fictional sense. I absolutely cannot condone the idea of such a thing in real life.
Relationship Status: Can't Look Away
You're like an accident on the other side of the highway, Book. I know I shouldn't be gawking at the scene, but I can't help myself. Personal fault? Perhaps. But I know I'm not the only one with this kind of problematic issue. And you're just so darn entrancing!
Literary Matchmaking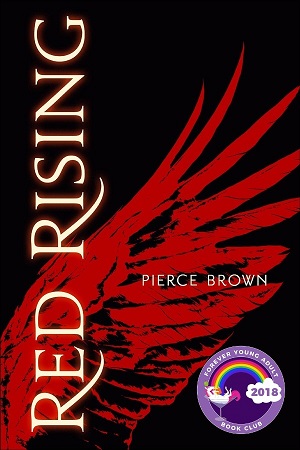 Red Rising (Red Rising Saga #1)
For more brutality amongst young people with a lot of fascinating politics and family dynamics, check out Pierce Brown's Red Rising Saga.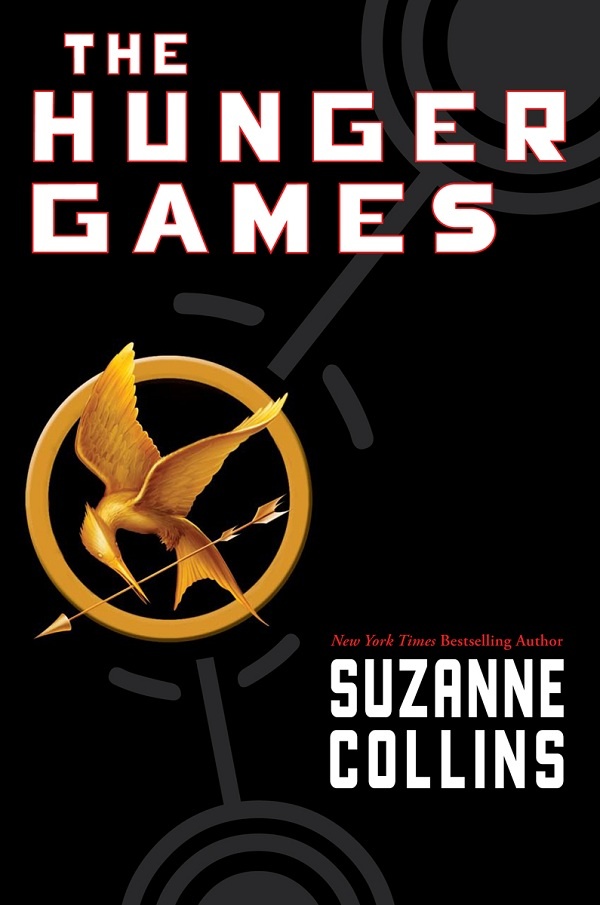 FTC Full Disclosure: I received a copy of this book from Tor Teen, but got neither a private dance party with Tom Hiddleston nor money in exchange for this review. All of Us Villains is available now.